Yearly Anniversary Gifts For Year After Year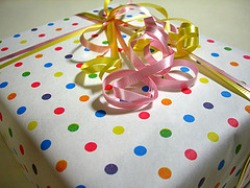 Yearly anniversary gifts are a must when you are wanting to keep your loved one feeling special, just imagine an anniversary without it being celebrated, a sad state of affairs!
We are not saying you have to buy expensive gifts but some time and thought can go a long way when you are choosing your anniversary gifts, but you are looking for gifts that can be enjoyed every year.
Every Year Anniversary Gifts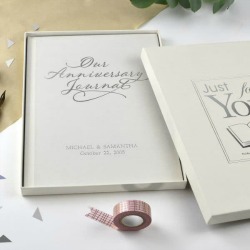 Wedding Anniversary Journal
$49.99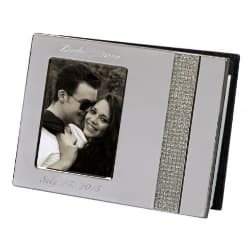 Engraved Crystal Photo Album
$59.95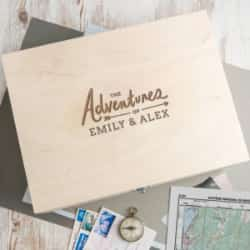 Anniversary Adventure Box
$49.95
Adding to your Wedding Anniversary journal every year with all of your favorite moments from the past 12 months is a great way to see what a fantastic time you have had together.
You could add photos from the past year to your own Anniversary photo album or have a look over your favorite photos from your wedding day.
Do you love to have adventures? How about your very own Adventure Box that you can add souvenirs from your past year.
An Annual Anniversary Tradition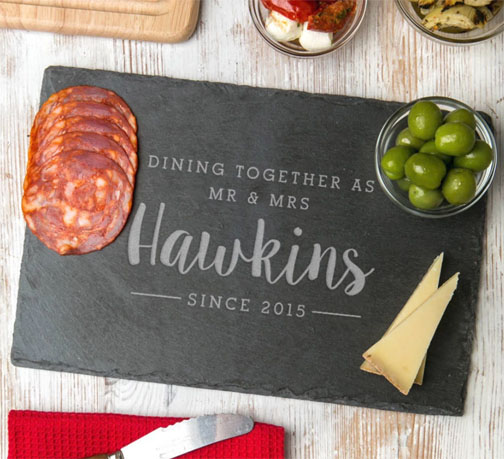 Personalized Couples Board
$49.95
Or how about an Annual tradition?
Your very own personalized pillows on your bed for your Anniversary morning?
Your favorite meal together and a date night at home to celebrate your special day.
Or celebrate your day with your very own Personalized Champagne glasses with your names and your Wedding date.
Alternative Anniversary Traditions
You can follow the 

anniversary gift lists

 where you have a choice from the traditional or modern. These lists add a sense of ceremony and are a nice way to mark the importance of each anniversary.

If you are into flowers then you have the flower list to make your selection from and to add to your collection. You could look at buying a larger plant or tree that you can watch grow, a great symbol of the your love that is growing.
If you have a particular dinner set you can add to it every year or collect beautiful ornaments in a limited addition collection. My mother-in-law loved bluebells and had them on the print on her wedding dress, every year there was a new piece of bluebell crockery, or a bluebell picture - they were even known to take detours on journeys if a field or woods of bluebells was nearby. For them this flower was very special and always reminds me of them when I see the little blue flowers.
Time is very precious and if you can set aside a weekend or week, or even a few hours around your anniversary where you go away and enjoy spending time together, this can be better than a gift. If you are unable to get away because of family commitments then have a date night in, cook a fantastic meal, candles and pretend you are in your favorite restaurant.
Ensuring that you spend the time together is a must, especially if you have children! Time alone is rare! Just by saying that you will always have a romantic evening every year on your anniversary is a good way to start your celebrations.
Love the idea that you can theme your romantic evening by following one of the many lists or you could look to have a new experience each year. 
---
Contact Us | Privacy Policy | Affiliate Disclosure|Anniversary Blog
Terms & Conditions | About | Advertise With Us | Site Map