Fiftieth Wedding Anniversary Party Favor
Fiftieth Wedding Anniversary Party Favor Guide

Choosing a fiftieth wedding anniversary party favor is fun as they are a great souvenir from a fantastic party and a lovely way to say thank you to your guests.
And with your 50th anniversary symbol being gold that is a good place to start looking! 
We have gold favor boxes, personalized gold favor boxes, personalized gold treat bags and gifts for your guests that are truly gorgeous.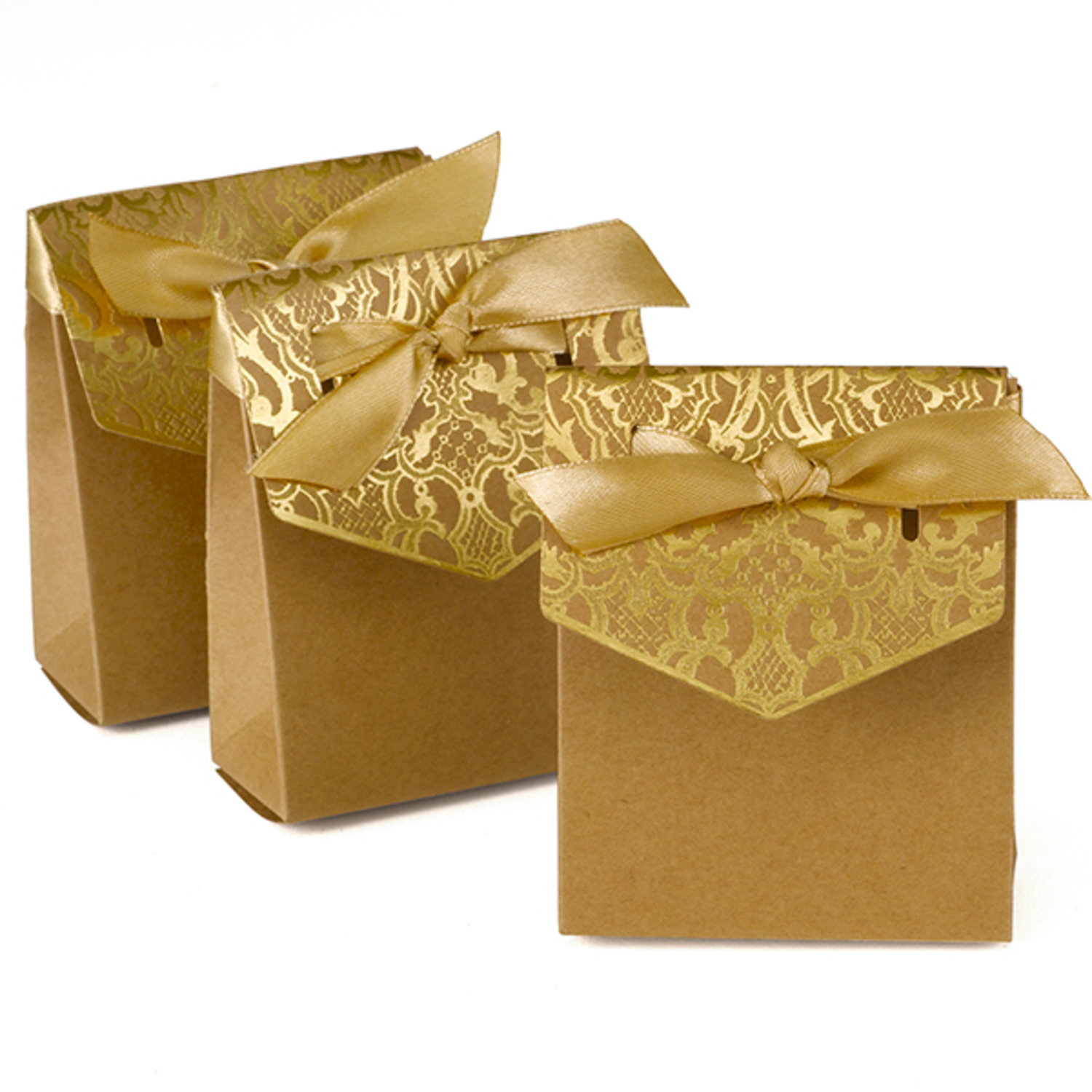 Gold Tented 50th Anniversary Favor Boxes
$16.95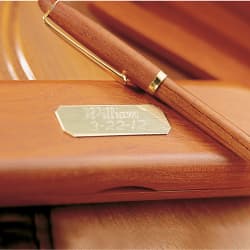 Engraved Pen Set
$24.99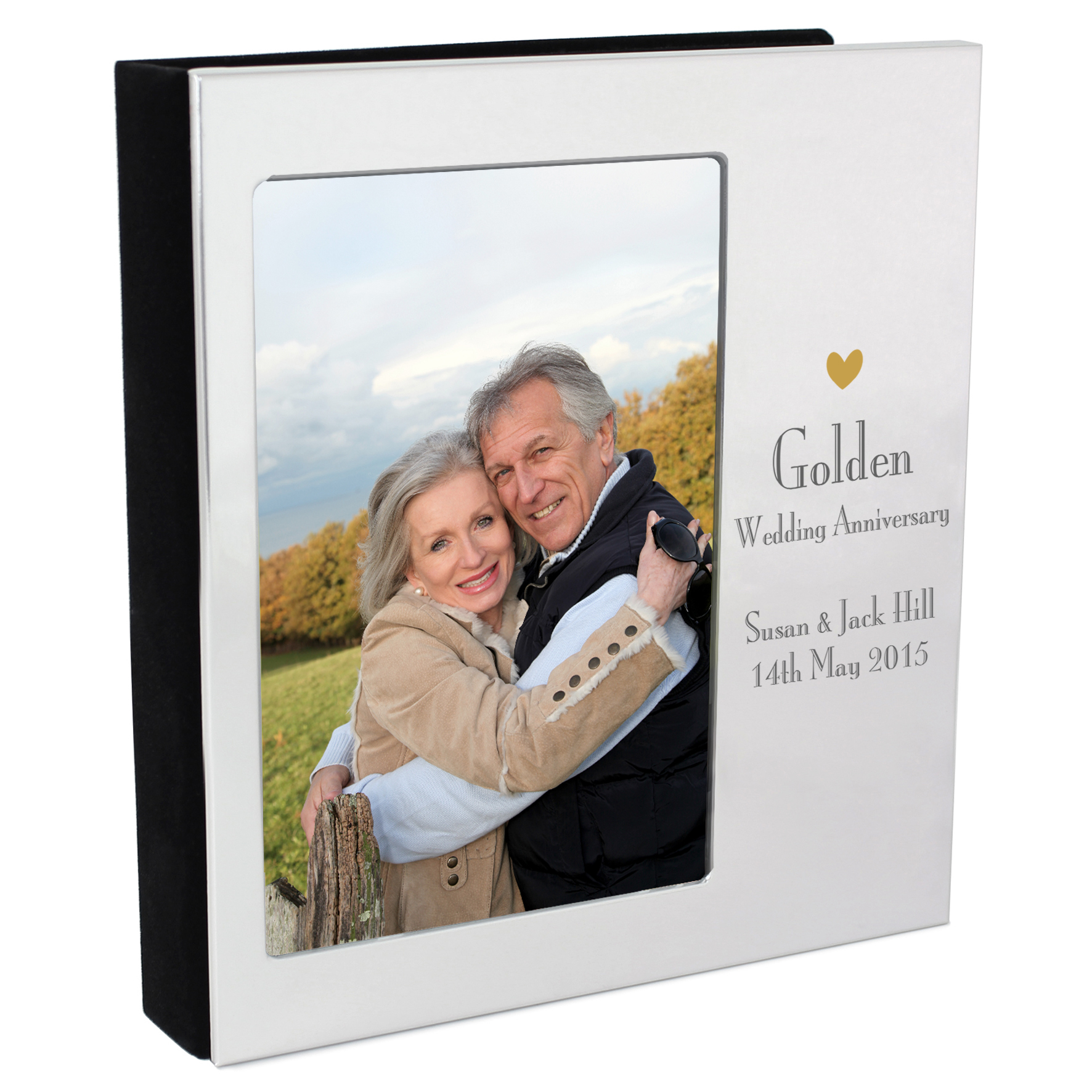 50th Anniversary Photo Frame
$45.95
Homemade 50th Anniversary Favor Ideas
Some easy to find favors and ones that you can make yourself are;
Wrapped chocolates with gold foil is a simple edible favor idea and you know that they will be appreciated.
You can also buy 50th anniversary candy wrappers that fit over standard candy bars, you could have your favorites!
If you are looking for a more formal favor then it is worth buying the favor boxes, you could then add chocolates, golden flower seeds, bath salts or smellies. You can personalize with ribbon that you have had your names and the dates added to. The ribbon you can buy in a roll.
Gold flowers at each place setting - golden gerberas are good for this as it takes a long time for them to wilt!
A gold framed photograph of the anniversary couple.
You could make a donation to a charity on behalf of your guests and then leave a note at each table telling them what you have done.
A cd of music from your wedding year, you could also play this at the party as well!
If your 50th anniversary is at Christmas you could have gold tree decorations for everyone. Your centerpiece at each table could be a branch with the decorations, or a mini Christmas tree.
If you are both keen on a particular hobby, ie golf then you could have a hobby themed favor. A gold/yellow golf ball, or gold tees! Maybe that was stretching it a bit too far, but you get the idea, anything goes as a favor!
---
We deliver Anniversary Gifts to USA & UK, Europe, Australia

Contact Us | Privacy Policy | Affiliate Disclosure|Anniversary Blog
Terms & Conditions | About | Site Map