50th Wedding Anniversary Flowers
50th Wedding Anniversary Flowers

Gorgeous and Golden Wedding Anniversary flowers are a fantastic gift to send to friends, or parents and grandparents.
These flowers are available in our Gift store and will be sent on the day.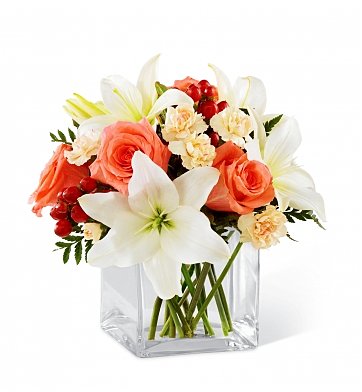 Beautiful Wife Flowers
$79.95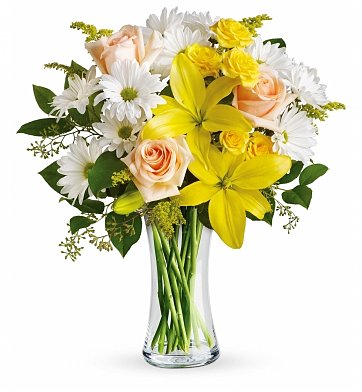 Golden Anniversary Flowers
$69.95
Golden Anniversary Flowers
$69.95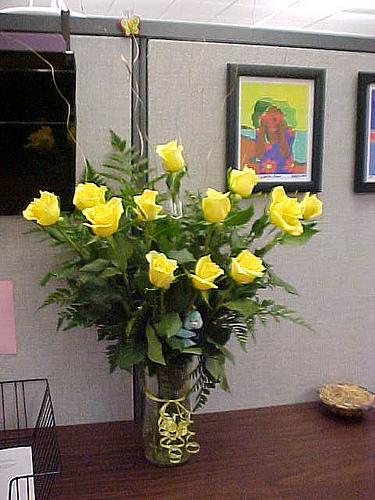 50th wedding anniversary flowers are traditionally violets which are beautiful but not the easiest flower to add into a bouquet. Violets look best in a basket or pot, you could add a gold bow or gold paper to combine the Golden Anniversary theme.
The problem with using violets as a 50th anniversary gift is that not many people know that they are the associated flower, sometimes being too clever doesn't always work!
The most typical 50th wedding anniversary flowers will be golden and florists can make up great bouquets with fantastic yellow flowers.
You could have 50 yellow roses, or 50 yellow tulips due to the quantity of flowers these look great without any extras.
Depending on the season, and for those that love variety you could have bouquets with calla lillies, day lillies, daisies, pansies, daffodils, chrysanthemums, golden gerberas, yellow alstroemeria, roses, tulips or mimosa and then add green foliage.
Gold Flowers

If you fancy something a bit different how about choosing gold roses? You can even have these ones personalized too!
Both have been made by JustPaperRoses

If the 50th anniversary is in the spring you could have pots with daffodils or tulips and if you are looking for a gift from a child you could have them decorate the pot with gold pen or yellow paint. You could even involve them in planting, which if it is a present for a grandparent would be extra special.
If you are looking for a more long lasting flower gift there are lots of beautiful golden rose bushes and there are a number that have been named 'Golden Anniversary'.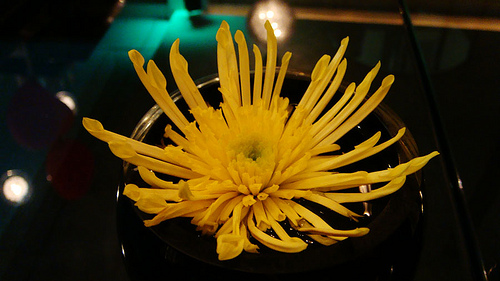 Image by: Digi Pam

50th Anniversary Flower Centerpieces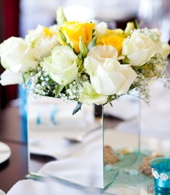 Flowers are also a great way to add color to your reception or party and using the flowers from those listed above will add a golden glow to your tables.
If you are planning on making your own centerpieces you could look at having small cube vases that you fill with either lots of small budded flowers or one large bloom.
Goldfish bowl vases are popular at the moment and they are great for tulips or daffodils, plus they are super easy to make a great display with. Just buy a couple of bunches of the flowers for each vase.

---
We deliver Anniversary Gifts to USA & UK, Europe, Australia

Contact Us | Privacy Policy | Affiliate Disclosure|Anniversary Blog
Terms & Conditions | About | Site Map