Modern 30 Year Wedding Anniversary Gift
Modern 30 Year Wedding Anniversary Gift Ideas
A 30 year wedding anniversary gift from the modern list is diamonds.
Which is fantastic if you are not wanting to go with the traditional route of pearl anniversary gifts.
No longer are diamonds just for 60 years of marriage, and this way you could get more matching pieces in another 30 years! If you have been following the modern anniversary list then you could also have been celebrating with diamonds on your 10th anniversary.
Diamonds are great if you are receiving them but expensive if you are the gift giver! However, they are a gift that will be treasured forever and there are also lots of ways that you can incorporate the diamond theme to your gift.
You will find lots of inspiration and gift ideas to help you find the best 30th Anniversary Gift.
Modern 30th Anniversary Gift Meaning
Diamonds represent strength, resilience, and enduring love, making them a fitting choice to honor three decades of marriage.
And just like the traditional gift of Pearls this symbol is formed over time to create a beautiful symbol of your love.
Modern 30th Anniversary Gift Ideas For Your Wife
When it comes to finding the perfect gift for your wife to celebrate 30 years choosing diamonds is a wonderful way to show her just how much you love her.
Consider a pendant, bracelet, or a pair of earrings that can be cherished for years to come.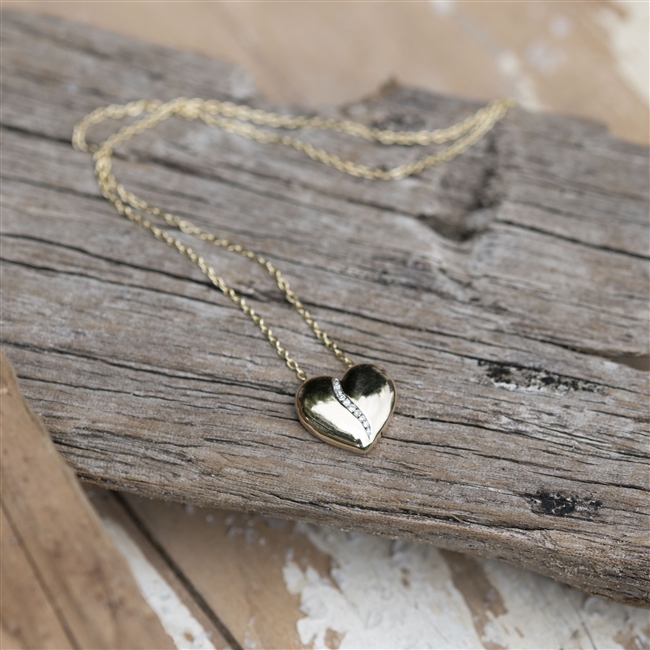 Anniversary Diamond Necklace
$279.95
Diamond Star Earrings
$235.95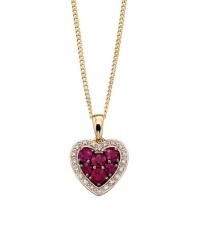 Ruby & Diamond Heart Necklace
$375.95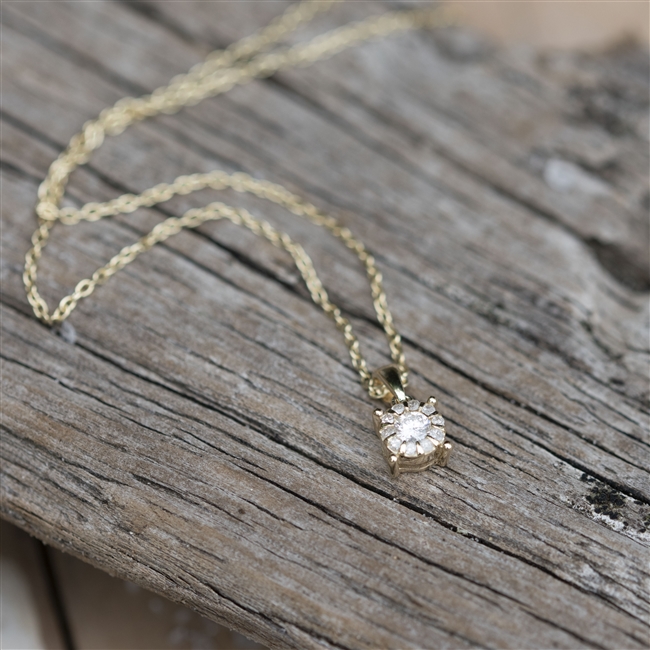 Diamond Solitaire Necklace
$335.95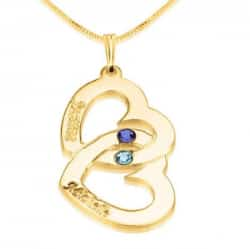 Personalized Heart Pendant
$69.95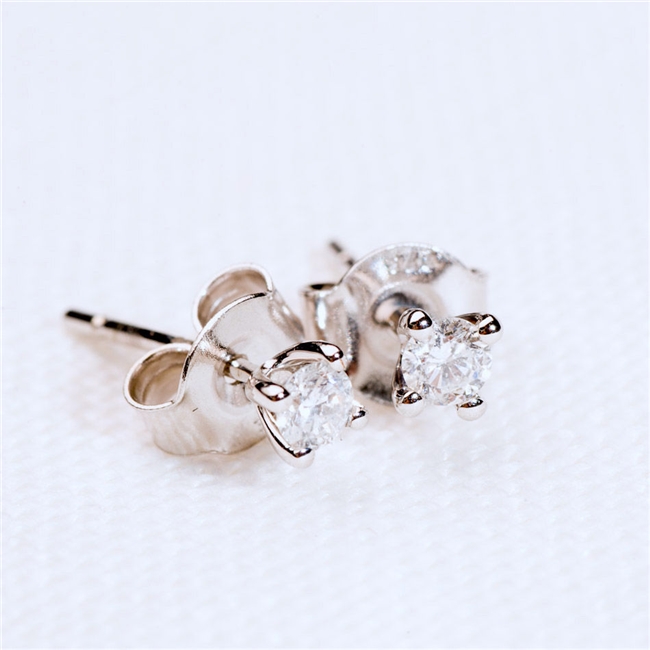 Anniversary Diamond Earrings
$335.95
Modern 30th Anniversary Gifts For Your Husband
Choosing diamonds for your husband's 30th Anniversary gift will make it even more special.
Engraved Diamond Cufflinks: For him, a pair of cufflinks adorned with diamonds will add a sparkle to his outfit. Perfect if you are planning on celebrating your Anniversary in style.
Diamond Watch: A luxurious timepiece with diamond accents is a practical and stylish gift that will remind your husband daily just how much you love him. You can engrave the back of the watch with your own special message or the dates of your wedding and anniversary.
Diamond Photo Frame: Find your favorite photo of the two of you and place it in the most extravagant photo frame decorated with diamonds. If a diamond frame is not in your budget you could look to a crystal photo frame which will be just as sparkly.
Modern 30th Anniversary Gifts For Your Parents
Choosing modern 30th Anniversary gifts for your parents is more about the sparkle than buying actual diamonds.
In our experience when parents are celebrating a big milestone Anniversary it is the symbols and the traditions that they expect.
So we would suggest that you look at the traditional gift of pearls for your parents but you can add a modern style to your gifts to make it more up to date.
Pearl cufflinks for your Dad
Pearl earrings, necklace or bracelet for your Mom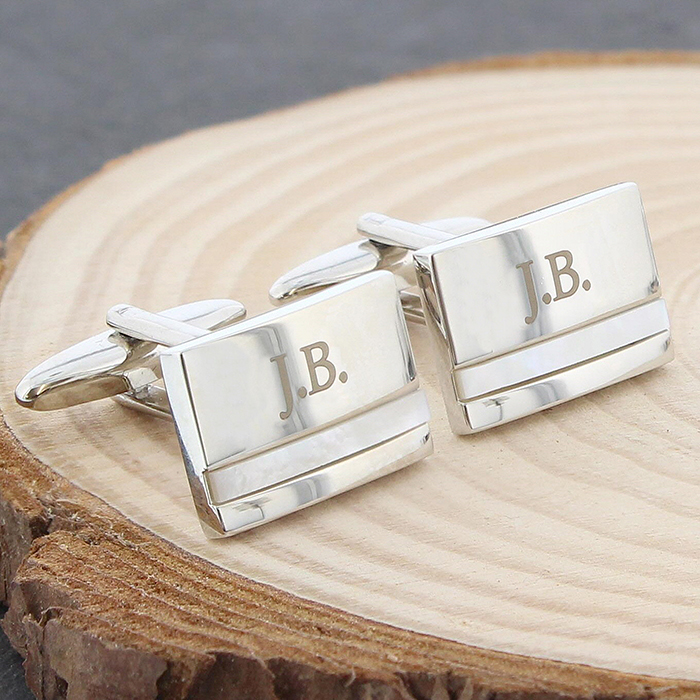 Engraved Pearl Cufflinks
$39.99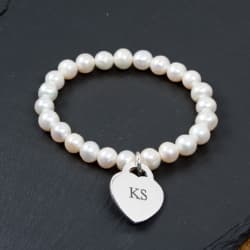 Engraved Pearl Bracelet
$44.99
If your parents love the modern Anniversary list and sparkly gifts then you could look at crystal and glass gifts to fit the theme.
A personalized 30th Anniversary vase
A photo frame covered in crystals
A pair of engraved crystal Wine Glasses
Anything from Swarovski!
Shop Diamond 30th Anniversary Gifts
Diamonds are a beautiful gift that will last forever, there are stunning pieces of jewelry, you could even have matching diamond rings or watches or pendants, even earrings! Quite often if you were not able to afford the engagement ring of your dreams all those years ago you maybe able to now, or an eternity ring is another great anniversary ring.
There are lots of great places to find wonderful diamond jewelry that will be perfect for your 30th Anniversary.
A "30"diamond pendant
30 diamond cufflinks
Diamond Heart pendants
Diamond Heart earrings
For ease you will find these all on Amazon
If you are looking for a big choice on Diamond Jewelry designs have a look at Super Jeweler online here.
Alternative Diamond Anniversary Gifts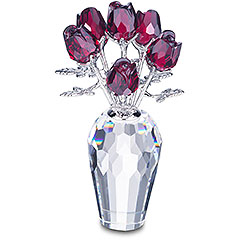 You can also find some great diamond alternatives, the most widely found is cubic zirconia, it sparkles brilliantly and you can get beautiful pieces.

Another alternative are crystals, Swarovski crystals are again beautiful and they have put crystals on nearly everything - you are bound to find a gift to suit here.
If your budget won't stretch to diamonds there are lots of flowers and especially roses that have been named the diamond anniversary rose, or you could have a bouquet with sparkling crystals added to the center of the flowers.
Have a great anniversary!
As an Amazon Associate Top Anniversary earns from qualifying purchases, these items do not cost you anymore.
Full details on our Affiliate policy can be read here

---
We deliver Anniversary Gifts to USA & UK, Europe, Australia

Contact Us | Privacy Policy | Affiliate Disclosure|Anniversary Blog
Terms & Conditions | About | Site Map