30th Wedding Anniversary Party Decorations
Before diving into the 30th Wedding Anniversary Party decorations themselves, it's crucial to set the stage for the anniversary party.
Start by selecting a theme that resonates with the couple's personality and the significance of 30 years of marriage. Incorporate the theme in the invitation design to give guests a glimpse of the party.
Consider themes such as "Pearls", 1990s, "Timeless Love," or "Forever Together." 
This will set the tone and theme for your party decorations.
A 30th wedding anniversary party is a fun way to celebrate 30 years of marriage, now it is time to have some fun.
Pearl Anniversary Themed Decorations
You could stick with the traditional 30th anniversary theme of pearls and have your party decorated with beautiful pearl accents.
This could be with pearl effect balloons, either in an arch over your table or the dance floor, or you could have them in clusters at each table.
Balloon clusters are easy to do yourself, hire a balloon gas canister and buy the balloons, ribbon and have something to weight the balloons to the table. 
You can even buy balloon kits so you can create an arch yourselves. This requires a lot of blowing up of balloons and even more glue dots and tape to secure them all in place.
Decorations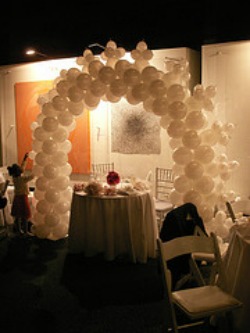 Pearl beads and buttons can be scattered on the tables, for these to really show it would be a good idea to have a plain colored tablecloth. Use them to also decorate your centrepieces.
30th wedding anniversary centrepieces would look great with candles, a simple but modern centerpiece idea is to have a glass vase with either a floating candle or a single big headed flower. To keep with your theme have a pearl colored ribbon tied around the vase.
Lots of cheap centerpiece ideas here.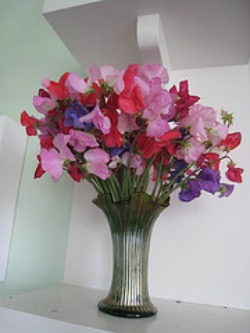 The anniversary wedding flowers for your 30th anniversary are sweet pea, which if your anniversary is in the summer would work, they are fairly easy to grow yourself and look very pretty. Sweet peas look great just in jam jars, it doesn't have to be fancy. Again you could tie a pearl ribbon around the jar or even glue some pearl beads around the edge.
30th wedding anniversary parties don't just have to be pearl themed.
The 90s and the year that you were married just cries out to be a party theme. Think about your favorite music from that time, what was your first dance? See if you can find some old posters from that time, check out thrift stores for old album covers that would be perfect to either decorate the walls or incorporate into your centerpiece. The 90s fashions have made a comeback so you should easily be able to find yourself some leggings, bright plastic jewelry and big hair.
Here are some popular decoration ideas for a 30th wedding anniversary party:
Balloons and streamers in your wedding colors, also include copies of your wedding photos for your centerpieces or around the room so everyone can be taken back to your big day.
Floral arrangements in the shape of the number 30
Balloon number 30
Personalized photo banners or collages. See if your guests can bring copies of photographs from your wedding day
Candles and lighting to create a romantic ambiance
30th Wedding Anniversary Party Venue
When it comes to choosing the perfect venue for your 30th wedding anniversary party, there are many options to consider. You can choose a venue that holds special meaning for you as a couple, such as the location of your first date or where you got engaged. Alternatively, you can opt for a venue that fits the theme of your party or your personal style.
Here are some popular venue options for a 30th wedding anniversary party:
Private home or backyard
Restaurant or banquet hall
Hotel ballroom or event space
Beach or outdoor location
30th Wedding Anniversary Menu Ideas
The food and drinks you serve at your 30th wedding anniversary party can make or break the event. Choose a menu that reflects your personal tastes and preferences, as well as the dietary needs of your guests.
Here are some menu ideas for a 30th wedding anniversary party:
Cocktail reception with hors d'oeuvres and finger foods
Buffet or family-style dinner with a variety of options
Plated dinner with multiple courses
Dessert bar with a selection of sweets and treats
30th Wedding Anniversary Entertainment
A 30th wedding anniversary party is an excellent opportunity to bring family and friends together and create lasting memories. There are many activities and entertainment options you can choose from to keep your guests engaged and entertained.
Here are some popular activity and entertainment ideas for a 30th wedding anniversary party:
Live music or DJ to get guests on the dance floor
Photo booth or selfie station for fun photo ops
Slideshow or video presentation of your love story
Game stations or interactive activities for all ages
Pearl Anniversary Gift Ideas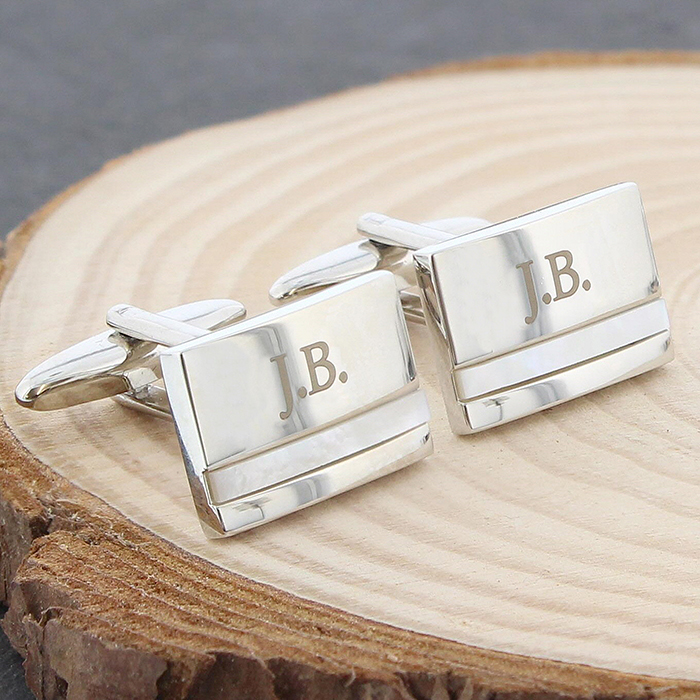 Engraved Pearl Cufflinks
$39.99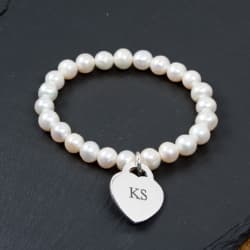 Engraved Pearl Bracelet
$44.99
The traditional gift for a 30th wedding anniversary is pearls.
The modern gift for a 30th wedding anniversary is diamonds.
Some gift ideas for a 30th wedding anniversary include pearl jewelry, diamond jewelry, a weekend getaway, a romantic dinner, or a personalized photo album.
Some romantic ideas for a 30th wedding anniversary celebration include a couples massage, a romantic picnic, a sunset sail, a hot air balloon ride, or a private dinner on the beach.
A 30th wedding anniversary is a milestone that celebrates the love and commitment that a couple has shared for 30 years. It represents a lasting and enduring love that has weathered the ups and downs of life.
---
We deliver Anniversary Gifts to USA & UK, Europe, Australia

Contact Us | Shipping & Returns |Privacy Policy | Affiliate Disclosure|Anniversary Blog
Terms & Conditions | About | Site Map