30th Wedding Anniversary Gifts for Husband
30th Wedding Anniversary Gifts Ideas For Your Husband
Traditionally your 30th wedding anniversary gifts would be pearl, a great gift if you are a woman but a bit tricky if you are a man as they are more associated with jewelry for women. The good thing about pearls is that you also have mother of pearl and that is a perfect anniversary gift for your husband.
We have lots of Mother of Pearl Gift ideas here.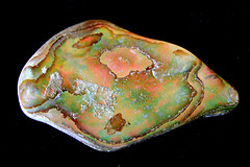 If you look to the modern list your 30th wedding anniversary is celebrated with diamonds and there are lots of ways to incorporate diamonds into your 30th Anniversary gift for your husband.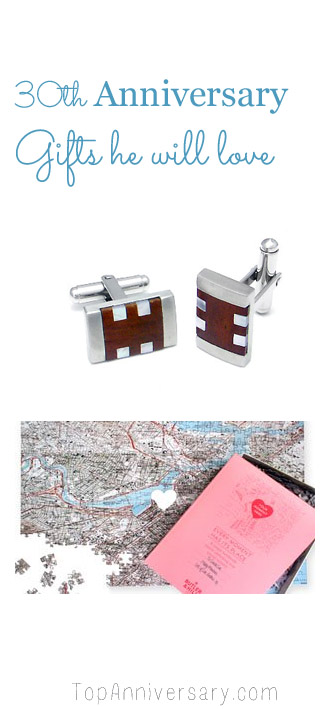 Mother of Pearl 30th Anniversary Gifts For Him
Mother of pearl, is also called nacre, it is an iridescent layer of material which forms the shell lining of many mollusks. It comes in many different colors and is truly beautiful.

Mother of pearl is used to decorate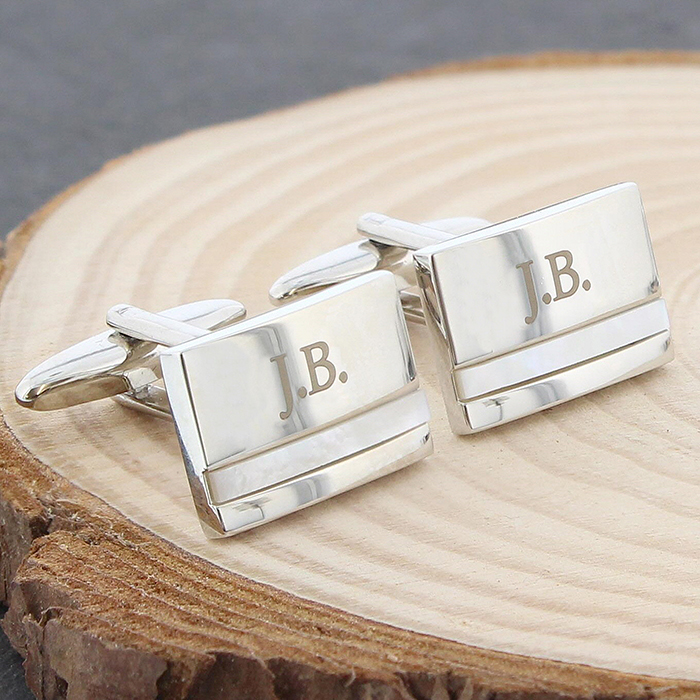 Engraved Pearl Cufflinks
$39.99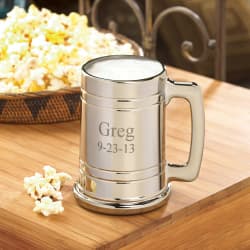 Personalized Metal Beer Mug
$24.99
Pearl Anniversary Gift Ideas For Him
Gift ideas for your husband include
These timeless accessories symbolize the beauty and rarity of your enduring love.

As an Amazon Associate Top Anniversary earns from qualifying purchases, these items do not cost you anymore.
Full details on our Affiliate policy can be read here

Modern 30th anniversary Gift Ideas for Him
The modern 30th Anniversary symbol is diamonds and there are lots of options to help you find the perfect gift for him.
Diamond earrings
A watch with diamonds in the mechanism or decorating the front of the watch.
Diamond cufflinks
A Diamond Pendant
You can also look at diamond alternatives; cubic zirconia (CZ), swarovski crystals and crystals.
Personalized crystal glasses
Personalized crystal decanter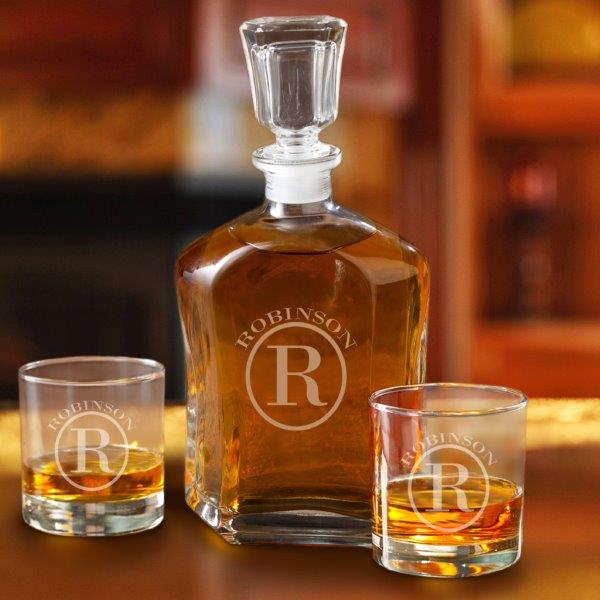 Personalized Decanter Set
$59.99
30th Anniversary Gift Meaning
It is not just the beauty of mother of pearl that makes it an ideal gift, the Chinese culture believes it will bring the holder prosperity and wealth and is used in the practice of Feng Shui, where the stone is placed in strategic positions within the home to increase their income and luck. Although just by carrying mother if pearl it is meant to increase your chances!

Mother of pearl is also said to have healing properties for stress relieving and increases our sensitivity, intuition and imagination. It enables you to more easily express feelings of love.
It sounds like the perfect stone for your 30th anniversary gift for your husband!
Celebrate 30 Years Of Marriage
Not all 30th Anniversary gifts for your husband need to be made from pearls, instead your gift can be a celebration of the past 30 years together as husband and wife.
Shared memories and romance will be a big part of your celebrations and these gifts help you to do just that.
Personalized 30th Anniversary Gift Ideas
Expressing your love in a romantic way on your 30th anniversary is essential. Consider writing a heartfelt love letter expressing your gratitude for the incredible journey you've shared and your excitement for the future.

You could also plan a romantic candlelit dinner at home, complete with his favorite dishes and soft music playing in the background. Additionally, surprise him with a couples' spa day or a weekend getaway to a romantic destination.
When it comes to sentimental gifts, the possibilities are endless. Consider creating a scrapbook filled with cherished moments and handwritten notes, reminiscing about the beautiful journey you've traveled together. Another idea is to plan a surprise trip to a place that holds special meaning for both of you, allowing you to relive those memories and create new ones. You could also commission a painting or artwork that captures a significant moment from your relationship.

---
We deliver Anniversary Gifts to USA & UK, Europe, Australia

Contact Us | Privacy Policy | Affiliate Disclosure|Anniversary Blog
Terms & Conditions | About | Site Map