Home > Personalized > Rings
Personalized Anniversary Rings
There is something so beautifully romantic about personalized anniversary rings. They mark a moment in time that celebrates the love between the two of you and they can come in so many different styles.
Eternity Rings
Eternity rings are very traditional, they represent that your love is eternal and are quite often gifted when a child is born or also on your Wedding Anniversary. They are a continuous row of diamonds surrounding the ring and they look stunning.
This one here is available in our Anniversary Gifts Store and although I know it is not actually personalized, you can personalize the case it comes in.

Engraved Anniversary Rings
Engraved anniversary rings are a lovely way to add your very personal touch to your gift and they are so adorable. Husbands and wives feel truly special when they receive theirs.
Our rings available in our Gift Store today can be personalized with up to 15 characters.
You could have:
Both of your names
Your nicknames
Where you met
Your dates
A declaration of your love
The geographical co-ordinates of your wedding or where you met
Your favorite quote if it is very, very short
I Love You
Or anything you want to send to the one you love
Gemstone Anniversary Rings
There is an Anniversary Gemstone for nearly every year of marriage, with some pretty powerful reasons behind each one on why you would want to gift them, plus they are so gorgeous.
Monogram Anniversary Rings
Your very own monogram for the both of you is a strong symbol of togetherness and you can create your own, using the instruction below.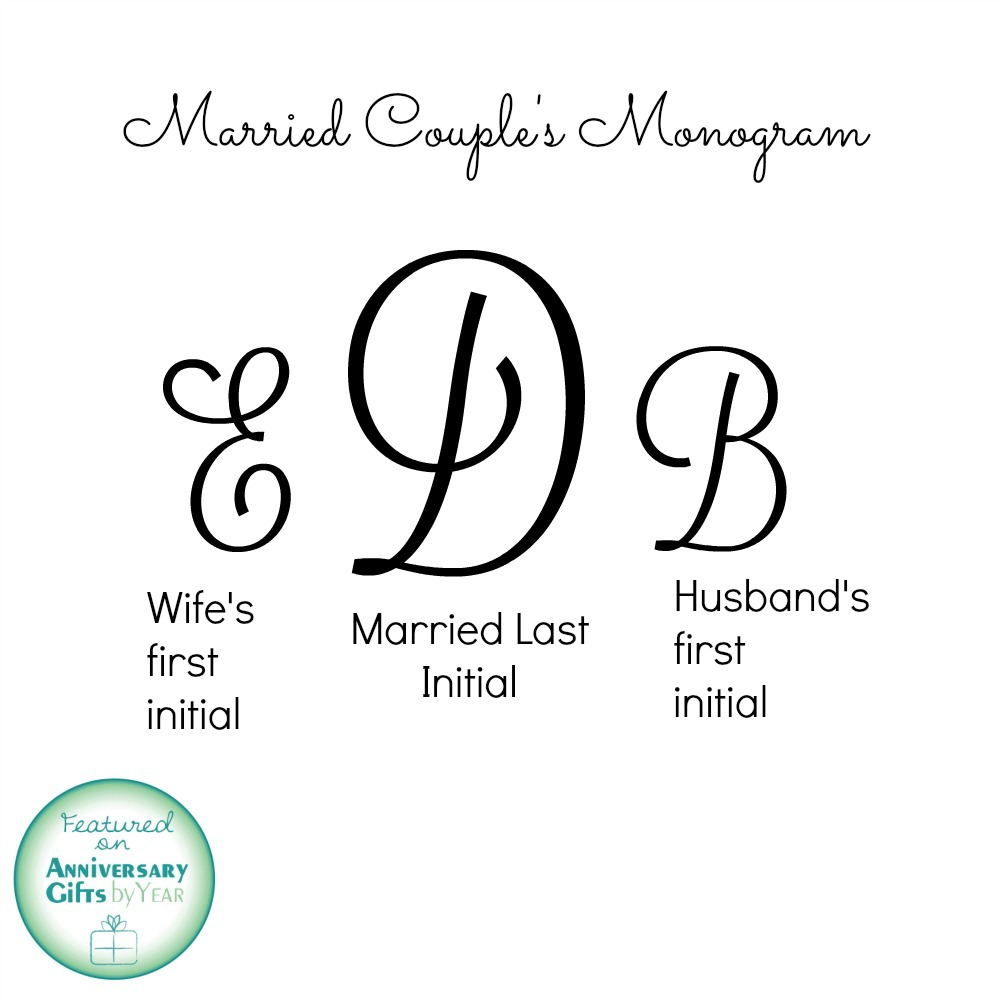 Plus they look great on your Anniversary Ring too. These are available in our store today.
---
Find Your Perfect Anniversary Gift
Contact Us | Privacy Policy | Affiliate Disclosure|Anniversary Blog
Terms & Conditions | About | Advertise With Us | Site Map