Anniversary Party Themes Everyone Will Enjoy
A big part of choosing your Anniversary Party theme is thinking about who you are inviting to the party because for a great Anniversary celebration filled with memorable moments you will want everyone to join in.
You could have the most thought out theme ever but if everyone just stands around awkwardly it isn't going to be much fun.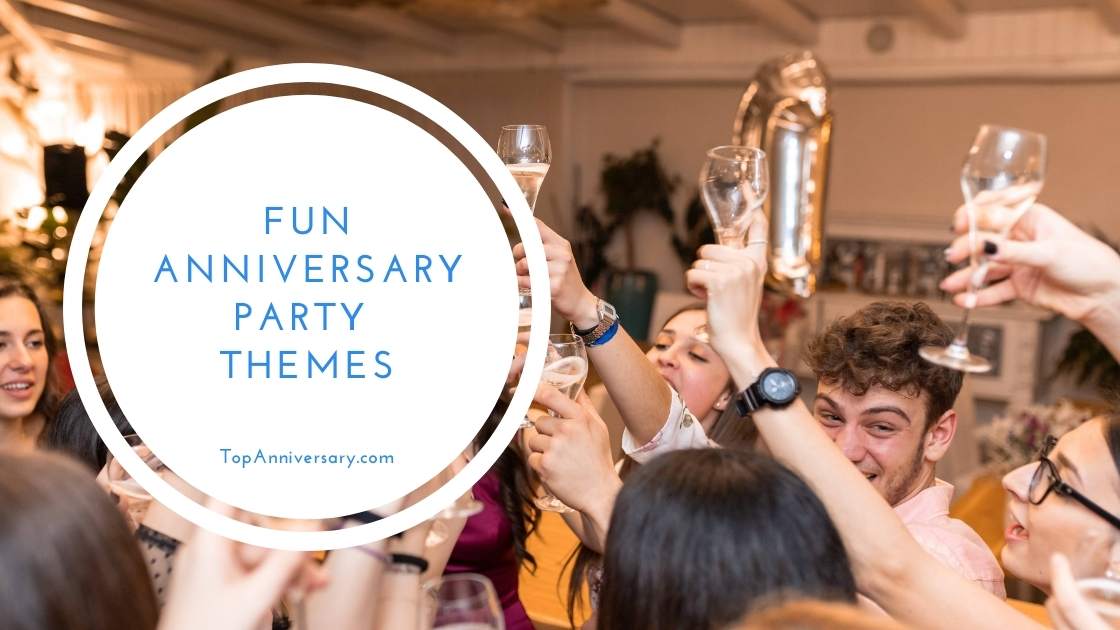 Before you make a list of anniversary themes that you want, make a list of who you are going to invite;

family members, 
closest friends (though they will probably love everything that you do so that is all good) 
and whether it is going to be a large party 
or a more intimate get together maybe at your local restaurant.
This way you will be able to choose a theme that you love and also that your guests will too.
When you have your guest list together you will need to think about the venues that will be able to hold your numbers. That in itself will also help you narrow down your theme ideas. Plus can you fit a dance floor if you want to dance the night away, are they able to have a live band if you want one.
Equally you could start with your theme, then invite all your favorite people that you know will love it and then find a venue that will work for your theme and your guests. There is no correct way to planyour own anniversary party apart from the way that works for you.
Vow Renewal
Before you start thinking about your theme another thing to think about is whether you would like to renew your wedding vows. Your Wedding Anniversary party is a wonderful time to renew your wedding vows where you are surrounded by your close friends and relatives and can share your true love that has grown over the years of marriage.
It is a great start to a wedding anniversary celebration and will be the perfect reminder of your Wedding Day. This may mean that you will have two venues for your Anniversary party just like you did at your Wedding. The first is where you are renewing your vows and then you would go on to your party. Timings will be everything especially if you want a later evening party, your vow renewal will need to be later in the day too. Just like at a wedding you will want to leave time for photographs and then also time for everyone to get to the party venue.
A number of couples like to wait till a big milestone Anniversary such as your 50th Anniversary but it is also a lovely thing to do if you are celebrating a big event or celebrating getting through a big year.
Anniversary Party Ideas
Your Anniversary party is the perfect opportunity to celebrate with the Anniversary theme of this year, you can then use the traditional color of this year's symbol to find party supplies that fit with your theme.
Your 25th Wedding Anniversary Party is traditionally celebrated with silver, where you can decorate your tables with silver tablecloths, centerpieces, silver candles and add silver elements to the room decorations with flowers and balloons. there are also lots of 25th anniversary decorations and party bits that you can use with either silver anniversary or 25th on.
Your 50th Wedding Anniversary Party is traditionally celebrated with gold, where you can add splashes of gold to the tables with gold runners, gold accessories for the table decorations like frames and gold candles and centerpieces. You can decorate your room with wedding photos which you know everyone will love to see and reminisce.
Popular Choices For Anniversary Party Themes
Surprise Anniversary Party
If you are planning a party for the Happy Couple the best way to ensure they love it is to get a few of you together to plan the big day. Try and have a chat with the couple as to what they would like to have if they did have an Anniversary party. A great way is to talk about friends who have recently planned or celebrated an Anniversary and see what their thoughts are and if they have been to any great Anniversary parties that they have enjoyed.

When it comes to planning a surprise party you will also need to have a plan in place on how to bring the couple to the party and who is responsible for that! You really don't want them turning up to their party early.

Parties At Home
An Afternoon Tea Party works well if there is a small crowd as you will be able to enjoy sitting chatting with everyone. You could even have a small replica of your wedding cake or your favorite cakes and sandwiches. This them of party works really well if you have a number of guests with small children that they want to bring, the smaller guests will be used to this sort of party and the timings of a daytime party will work well for the parents too. Older family members and friends will enjoy this too and there will be lots of special moments as you enjoy everyone's company.
BBQ Parties are great for a more relaxed theme, you can get everyone to bring something for the BBQ or if you are famous for your sticky ribs then that has to be a go to for your party food. BBQs are great for a small to medium sized crowd unless you have a caterer or you are hiring a chef otherwise one of you or your guests will end up cooking for hours.
A Pool Party is great if you have one! Be very mindful about small kids if they are invited but this can be such a laugh. You could theme your pool party to be Great Gatsby with lots of glamor and fabulous pool outfits. Decorate the poolside with themed decorations in black and gold. Or you could go for the classic pool party but have things like your pool lilos, pool flotas and balls etc in your Anniversary color. It will look amazing.
A Hawaiian Party is a classic theme, think grass skirts and Hawaiian shirts, rum based cocktails and if possible theme your backyard to be a magical Hawaiian beach.
Cocktail Party Ideas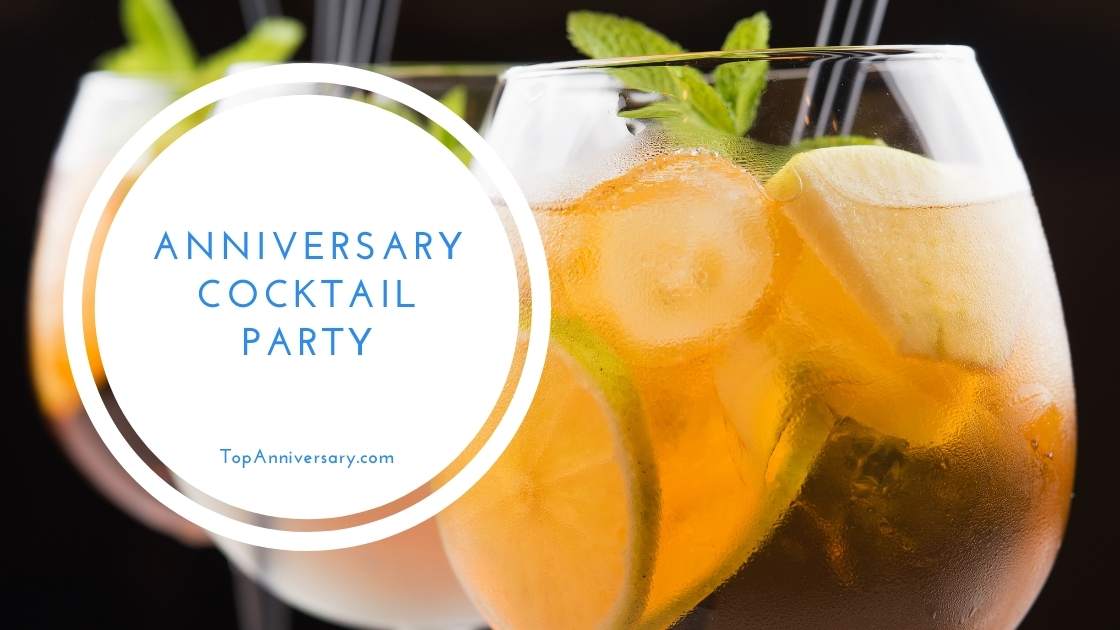 A Cocktail Party is a really fun and sophisticated party, you could hold it at home but equally you could hold it at a local venue. This could be a hotel ballroom or function room and it could also be a really fantastic awesome unusual local venue.
Ideas for your venue could come from your favorite hobby maybe
a very cool local car dealership if you are into your cars,
a night at the museum theme if you are into the movie, or you have a very cool museum in your home town
a local art gallery would make the perfect venue for a sophisticated cocktail party
Or you could look at venues that look amazing
Your local town hall
A fabulous Airbnb that allows parties
A local barn which would lend itself to a more rustic theme which is really popular for weddings at the moment too.
With it being a cocktail party it would be nice to welcome your guests with a cocktail, you could choose your favorite or have big punch bowls ready to serve your guests. What you don't want is your guests to have to wait while everyone's cocktail is mixed that will take too long.
You could have a bar where the bar staff are mixing drinks all the time but limit the choice for your guests otherwise it will again take too long to serve everyone.
You could both have your favorite cocktail or theme your cocktails to your Anniversary.
Wine Tasting Party
There are a number of ways to hold a wine tasting party,
you can get someone to organize it all for you, 
or you could go to a local wine merchants and hold your party in their tasting room, numbers can be limited for this. 
If you have a vineyard near to you then they will be the best people to chat to and perfect if you have larger groups that you want at your party.
Or if you all love your wine you could get everyone to bring their favorite couple of bottles and get them to share what they love about it. If you are doing this yourselves at home it will be a good idea to hire in extra wine glasses otherwise you will need to do a lot of cleaning up.
Anniversary Party Invitations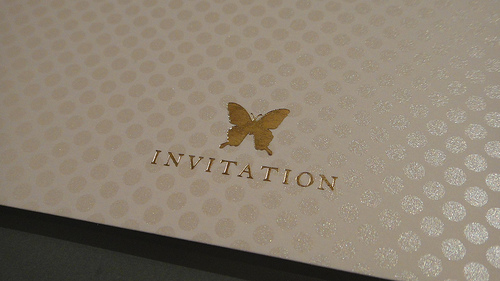 For your Anniversary Party Theme to work, especially if there is a dress code or it's a costume party you will need to let your guests know what to expect.
They will then know what to wear and timings and where to go. Your invitations will do just that by setting the scene.

Anniversary Party Extras


As well as your Wedding Anniversary Party theme as an idea it is the extra pieces and little things that make the themed party a memorable party.
As part of your planning process you will want to have a think about
The style of food that you serve needs to be thought about, if you are both foodies then you probably already know what good food you want to serve but if that isn't you.
Street food is a fun and easy way to feed lots of people, you can also have more than one street food vendor which will mean that you can serve food that all of your guests will like.
Finger food or canapes are great to serve at a cocktail party
If you love food from yoru favorite restaurant why not see if they can also cater for your party
Pot luck works as a great food option if you are on a budget and have lovely friends and family who will bring their favorite dish as an Anniversary gift for you.
Whether you want to have an anniversary cake.
Whether you want to have a professional photographer to capture all of the special moments so you can look back on them in years to come.
Whether you would like to have Anniversary favors for your guests to take away.
The style of your Anniversary entertainment.
Anniversary party decorations to fit with your theme, check out your local party supply store or Amazon for inspiration.
Don't forget to print your free Anniversary Party Checklist
---
We deliver Anniversary Gifts to USA & UK, Europe, Australia

Contact Us | Shipping & Returns |Privacy Policy | Affiliate Disclosure|Anniversary Blog
Terms & Conditions | About | Site Map