42nd Wedding Anniversary Gift Ideas
Here we have lots of 42nd Wedding Anniversary gift and party ideas.
As after 42 years of marriage and what feels like a lifetime of love you will want to find a lovely gift that fits with the symbol and theme that you know they will love.
42nd Wedding Anniversary Symbol
Using the Anniversary gift lists for your 42nd Anniversary gift is a great way to find the perfect present.
There are no traditional gifts listed for a 42nd Anniversary.
The modern gift theme is Home or Real Estate.
And the traditional gemstone is Jasper.
42nd Anniversary Gift Meaning
The gift of Home as the modern alternative is huge, it represents the nurturing of you both as a couple and that you have created a home together to keep you both safe and loved.
"Home is where the heart is" means more now after fourty two years of marriage.
The symbol of Jasper as your 42nd Wedding Anniversary gemstone means supreme nurturer, providing comfort, grounding and stability for each other and it reminds us that we are here to bring joy to each other.
42nd Anniversary Gift Ideas
After your last milestone Anniversary of your 40th and Ruby gifts, there are no traditional wedding anniversary gifts for this anniversary, so the perfect way to celebrate is to look to the modern equivalent of Home.
Home Anniversary Gift Ideas
After 42 years as a married couple home can mean so many things.
For those of you looking for big and expensive gifts you could look at an actual real estate investment and be very literal in your interpretation of the theme.
Tying a big bow or gift tag to a new house may be tricky but it would be a big wow present and an impressive way to say Happy 42nd Anniversary!
Or you could look to enhance your already lovely marital home with

new wall art
new throw pillows
bedding
rugs
the piece of furniture you have always wanted with a romantic twist and there are lots of different ways to do this.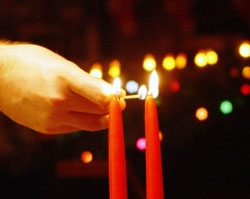 think a new book case with a book of all your handwritten love notes
a display cabinet to showcase your favorite pieces you have bought together over the years
an anniversary celebration in your newly landscaped yard
Canvas Prints For Your 42nd Anniversaries
A new piece of Wall Art is a wonderful reminder of your 42nd year Anniversary, we have lots that can be personalized in our Anniversary Gifts store here.
True Love Canvas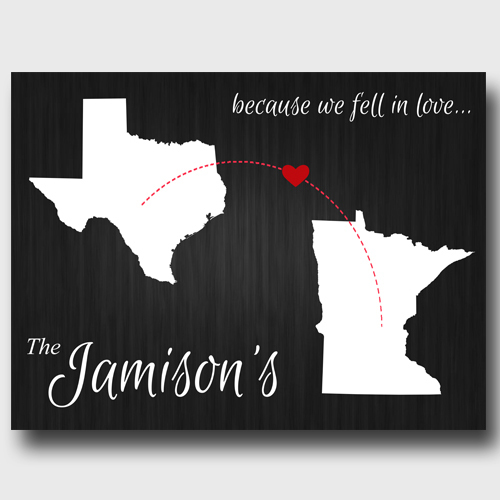 The story of how you both fell in love, it may be because you are from two different places or that you chose to move to your now home State.

Perfect for your 42nd Anniversary Gift
Best Friends Canvas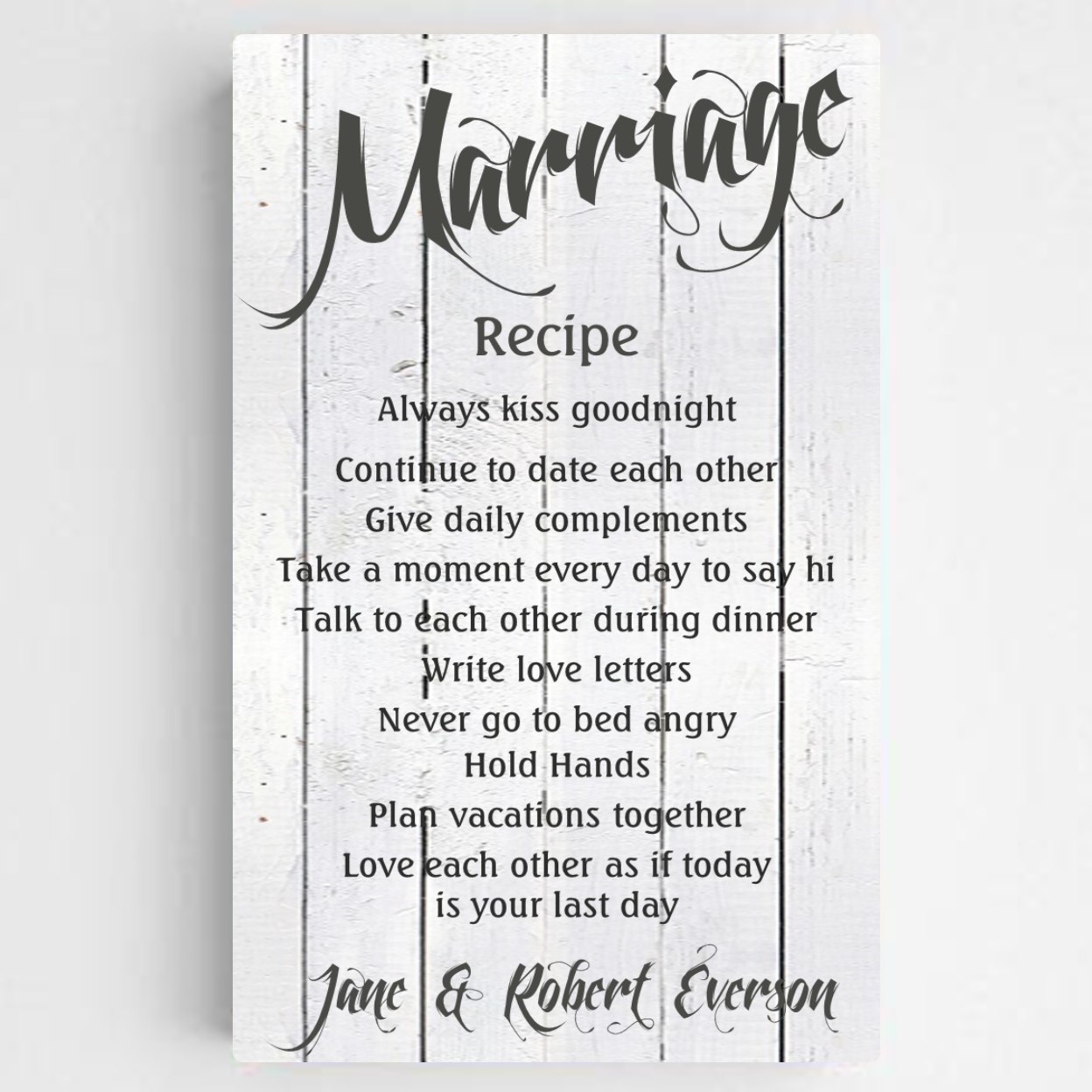 After 42 years of marriage you are the best of friends and have helped each other through the best and probably the worst of times. 
This marriage canvas shows just what you probably already know and is personalized with both of your names.
Special Date Canvas
This Special Date Canvas a good idea for parents as you can include their Wedding Date, Birthdays and also all of their children and or Grandchildren too.
On their 42nd marriage Anniversary there will be lots of dates to choose from.
Home Jigsaw Puzzle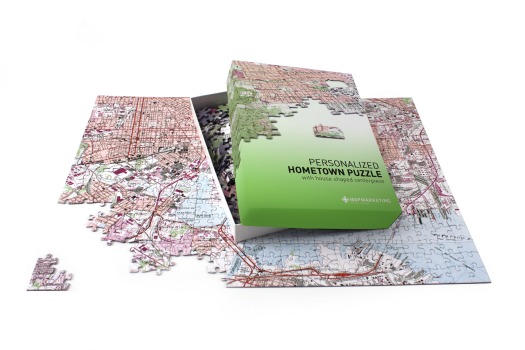 Your Hometown puzzle is a great gift for a 42nd Anniversary as it is personalized with your home as the center in a house shaped piece.
You could also look at creating a canvas with 
Favorite Song Canvas
First Dance Canvas
Limited Edition Canvas - Do you have a favorite Artist that you have always wanted to own, you could make a trip to their studio and either commission a piece or find a limited edition print that you love, after all it is a special occasion.
Personalized Anniversary Pillow Collection
A set of personalized pillows are a fun 42nd year wedding anniversary gift for a couple's home and they are also great gift idea for your parents.
Happy Couple Personalized Pillows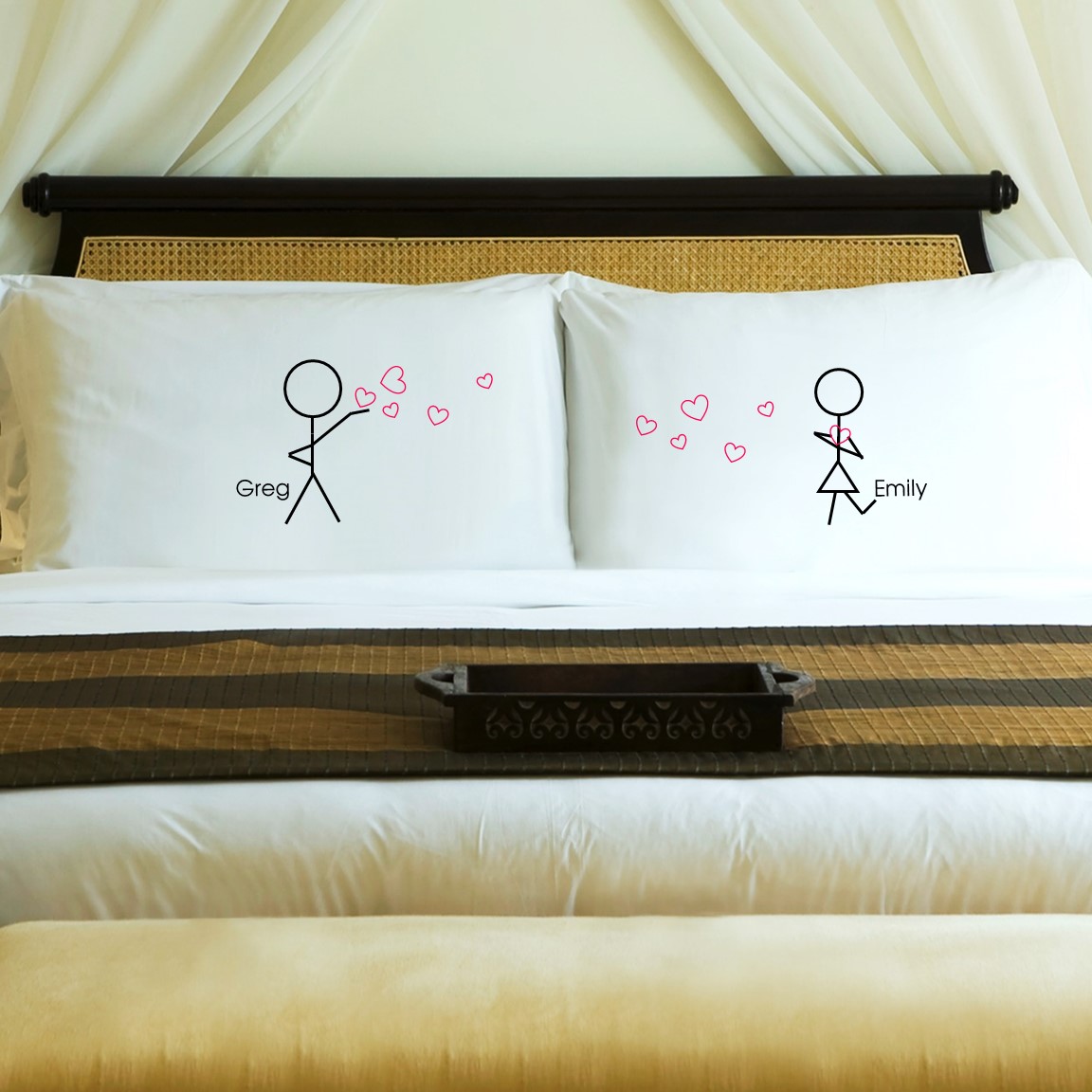 These cute stickman and woman pillows are personalized with their names.
Decorated with hearts.
Mr Right and Mrs Always Right Pillows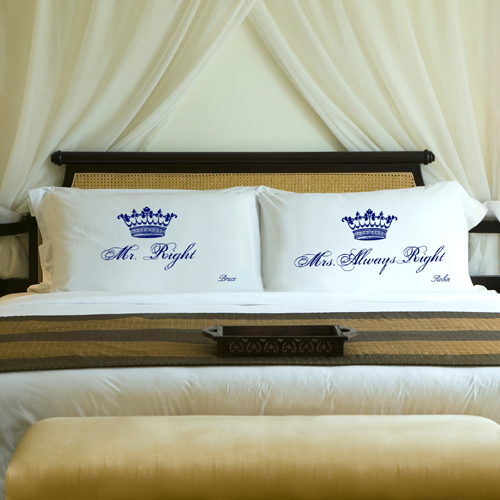 These pillows are an excellent gift for your parents, because we all know it is your Mom that is always right!
Available in a choice of colors.
Mr Right and Mrs Always Right personalized with their names.
Red Jasper Gemstone Anniversary Gifts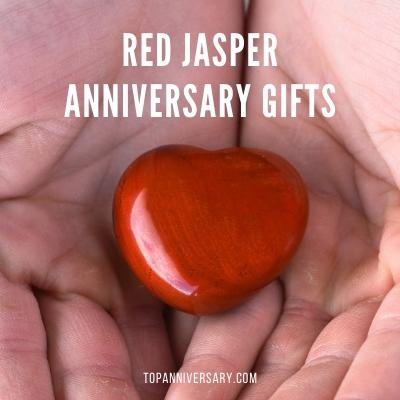 Red Jasper is a stunning Red and Orange stone which when made into jewelry or a talisman for your home brings the wearer or holder comfort and stability.
As an Amazon Associate Top Anniversary earns from qualifying purchases, these items do not cost you anymore.
Full details on our Affiliate policy can be read here

42nd Anniversary Quotes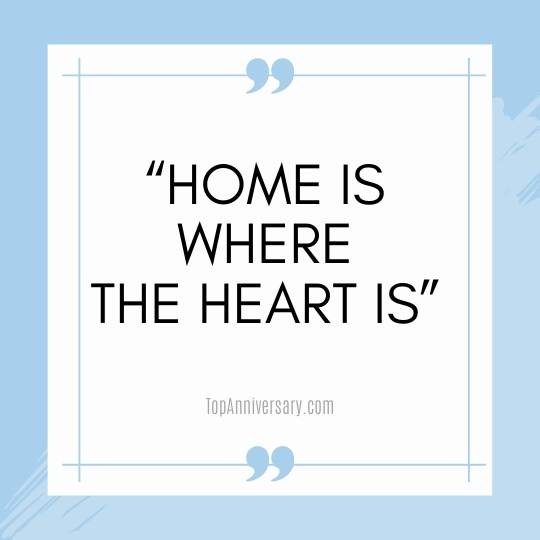 These quotes would be perfect for your Anniversary Card or to add to your Anniversary speech if you are having a party.
"Home is where the heart is"
"There is no place like home" - Wizard of Oz
"The strength of a nation derives from the integrity of the home" Confucius
"The sun at the home warms better than the sun elsewhere! - Albanian Proverb
"Love begins at home" - Mother Theresa
42nd Anniversary Party Ideas
Your 42nd anniversary is a long time married and it is really worth celebrating. It may not be a big milestone Anniversary but all the years of love have their own important part to play in your love story.
You could go big with a party or you could have a more intimate get together with close friends and family.
Decorations could be themed to Jasper with the stunning red and orange colors or you could look at decorating with lots of gorgeous photos of the two of you from the past 42 years, or just the last year.
With the modern theme for this year's Anniversary being home there is no more obvious place to hold you party that in your own home.
However if this is not possible you could look at holding it in your Home town, which is perfect if you have a favorite place or restaurant.
Or if you have moved away you could look at holding your party in your old church hall, or wherever you all used to love to go.
Wishing you both a very Happy 42nd Wedding Anniversary!
Your next milestone year Anniversary is your 45th, which you celebrate with the traditional theme of blue sapphires.
The traditional gift for a 42nd wedding anniversary is either linen or nylon.
The modern gift for a 42nd wedding anniversary is either home improvement or real estate.
Some good gift ideas for a 42nd wedding anniversary include new linen or accessories, a personalized photo album or picture frame, a weekend getaway to a place you've always wanted to visit, a home improvement project, or a piece of real estate.
The number 42 is famously associated with the book "The Hitchhiker's Guide to the Galaxy" by Douglas Adams, as it is the "Answer to the Ultimate Question of Life, the Universe, and Everything" according to the book, plus it's a great read. If you wanted to theme your celebrations to the book take a look for sci-fi conventions that you have always wanted to go to.

Plus it's the number of dots on a pair of standard dice which could mean a games night at home or a fabulous trip to a casino. 
---
We deliver Anniversary Gifts to USA & UK, Europe, Australia

Contact Us | Shipping & Returns |Privacy Policy | Affiliate Disclosure|Anniversary Blog
Terms & Conditions | About | Site Map