1st Anniversary Gag Gifts
Comic 1st Anniversary Gifts
It's your 1st anniversary and although we would all love to spend a fortune on the one we love sometimes it is just not going to happen!
Your first anniversary gift is traditionally paper and one item that we all have at home made from paper is toilet paper!
Definitely not the most romantic in that form but imagine flowers made from toilet tissue.
All you will need is a toilet roll and pipe cleaners. 
Break off several sheets and lay them on top of each other in a star shape, then take a pipe cleaner and poke it through the middle and bend the pipe cleaner to secure it to the toilet tissue while you scrunch up the flower. 
You could always buy more professional paper flowers and even an anniversary toilet roll!
Another anniversary idea for when you are broke is to make gift vouchers for your services! Will leave what is on them to your imagination!
A scrapbook or collage from your first year together is a fun way to reminisce on your 1st wedding anniversary, and also a great reminder when the years go by as to what you did and where you went. All the help you can get to remember stuff is good!
If you fancy treating your other half to a romantic day out then a picnic is a fun way to celebrate your 1st wedding anniversary, don't forget to pack the paper plates and cups and if you have time you could write your own Happy Anniversary message on them too!
Personalized 1st Anniversary Gift Ideas
Wedding Anniversary Journal
$49.99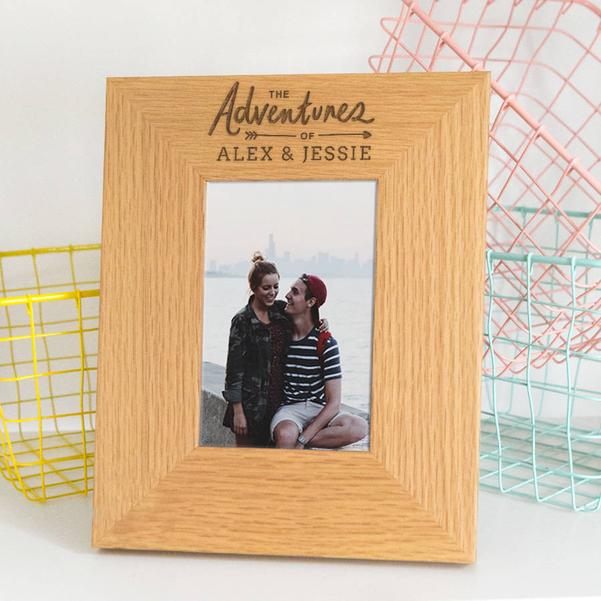 Couple's Adventure Frame
$35.95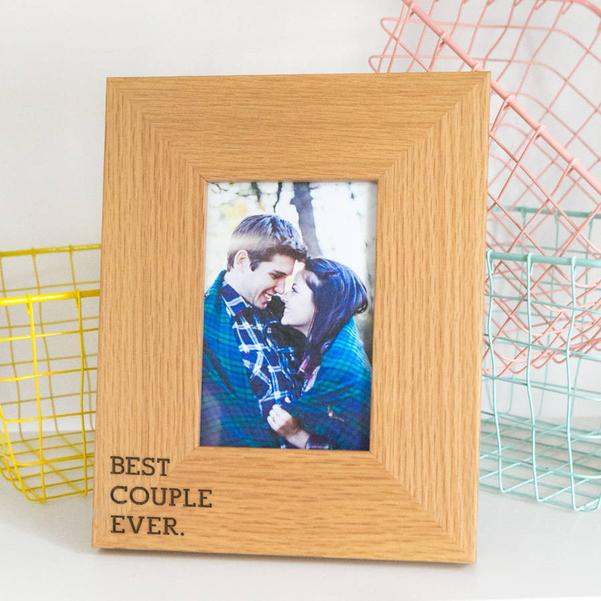 Best Couple Ever Frame
$35.95

---
We deliver Anniversary Gifts to USA & UK, Europe, Australia

Contact Us | Privacy Policy | Affiliate Disclosure|Anniversary Blog
Terms & Conditions | About | Site Map