10th Anniversary Invitations
10th Anniversary Invitations
Your 10th anniversary is definitely worth celebrating in style and your invitations are obviously the place to let your guests know how fabulous the celebrations are going to be.
You may have chosen to renew your wedding vows or have the wedding you always wanted or have a big party at home. Whatever you decide, we have found you invitations that will be perfect.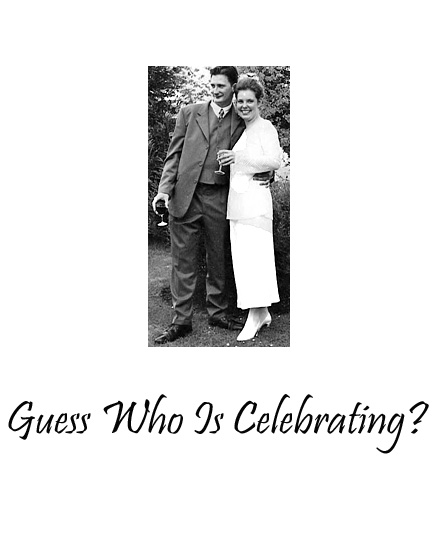 10th Anniversary Party At Home Invites
Starting with the big party at home, we had one and it was so much fun. All of our friends with all of their many children and we all had a great time.
We used an old wedding photo to create the backdrop for our invitation and you can do something similar using something like Picmonkey, which is a free online photo editing tool. All you need to do is upload your wedding photo and then use the editing tools to add wording and even add filters to the photo. You could even add comedy mustaches! My instructions on how to use Picmonkey to create your own photo invitations is here.
Or if you have 10 years, 2 kids and 1 cat then you could use this fun invite idea. You can change the quantities accordingly!
Vow Renewal 10th Anniversary Invitation
Renewing your wedding vows after 10 years is so special and something that you may want to share with your family and friends or you may want it to be just the two of you and have a big party after.
You may want to take inspiration from modern day wedding invitations, there are lots of different styles to choose from and you will be amazed at how the style of wedding invitations has changed over the past 10 years. There are lots of very funky designs.
Or you may want to have the wedding you always dreamed of and choose to have more traditional invitations. You could use the silver color of tin, which is the traditional symbol for your 10th  wedding anniversary to theme your invitations.
Wording For Your Anniversary Invitations
We Still Do!
Please join us as we celebrate 10 years of marriage and renew our wedding vows …
Suzanne and Simon
July 12th 2020
4pm
The Old Barn
Dinner reception to follow
~0~ 
10 Years Of Marriage
3653 days as husband and wife
2 States
3 Loving Children
1 Pug
Please join us as we celebrate all of our wonderful blessings.
12th July 2020
6pm The Old Barn
More wording ideas here for you to use.
---
We deliver Anniversary Gifts to USA & UK, Europe, Australia

Contact Us | Privacy Policy | Affiliate Disclosure|Anniversary Blog
Terms & Conditions | About | Site Map