Luxury 50th Wedding Anniversary Gifts
Luxury 50th Wedding Anniversary Gifts
Luxury 50th Wedding Anniversary Gifts are everything you know your Golden Couple will adore, created from the finest materials by the best designers and luxury brands. 
This is all about you spoiling your Golden Couple with everything that they deserve.
Stunning Golden Glassware
Celebrate in style with beautiful glassware, perfect for a glass of your favorite Champagne.
The bright designs of Versace include touches of gold and splashes of everyone's favorite colors. Their home collection is available from all the best stores.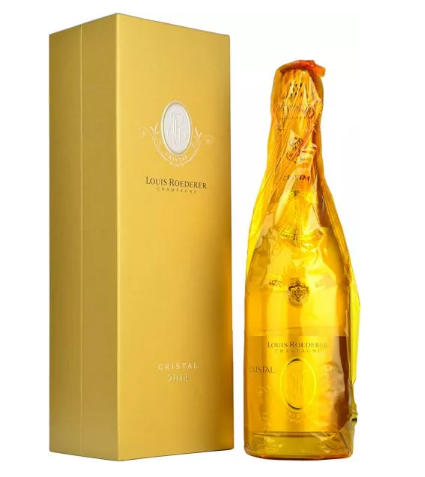 Gold rimmed Champagne glasses are available in flutes or coupes, the latter style seems to be gaining in popularity and both will look lovely on the table, plus they are a classic design and something that you know will get used for years to come.
And if you are looking for a truly Golden Champagne then a bottle of Louis Roederer Cristal would be perfect.
A note on the coupe style of Champagne glass is that the bubbles in the Champagne will disperse quicker, so if they like their Champagne with a good amount of fizz you will want to make your glasses are flutes.
Vintage Golden Drinks
The golden color of vintage Cognac, Bourbon and Scotch also lends itself to a beautiful 50th Anniversary gift and one that is luxurious.
There are a number of big name producers for example Hennessey who have created stunning presentation bottles over the years that would make a wonderful gift.
Equally a bottle of their favorite drink with a beautiful custom made or engraved decanter would make this gift one to treasure. You can also include personalized glassware to go with it or a special tasting session at the producers or vineyard would make their 50th Anniversary memorable.
One-Of-A-Kind Luxury 50th Anniversary Experiences
And this is the thing about a luxurious gift for a 50th Anniversary is that after fifty years of marriage it is the time spent together and the opportunity to experience something that is special and unique.
And when it comes to luxury it is not just about buying the most expensive item it is about experiencing something unique that will provide memories that will last.
Here are some ideas to help you think about what they would love
An exclusive tour around their favorite vineyard
A back-stage pass at a show they have always wanted to see, or the best seats in the house
Dining at the chef's table of their favorite restaurant
Or their favorite chef to come to their home to cook their 50th Anniversary Dinner
A cruise with the most luxurious cabin
A trip to an exclusive tropical island
A visit to the best Gallery in town followed by a trip to their favorite artist
A commissioned sculpture
Their portrait painted
His and Hers Golden Rolex
Gold Star membership to their local club, with exclusive perks just for them - maybe even a golfing hole or tennis court named after them
Their favorite bar to create a 50th Anniversary Cocktail just for them
The chance to have jewelry designed just for them.
Golden Flowers
Do they love their garden?
Then with their blessing you could arrange for golden rose bushes to be planted to provide a riot of color when they are in season.
The Golden Rose Garden at Chartwell Manor is exactly that and was planted for Winston and Clementine Churchill's 50th Anniversary as a gift from their children. If you ever find yourself in Kent, England it is well worth a visit for the gardens alone.
Or if space is limited a bouquet of Golden flowers from the most exclusive florist in town would be perfect to arrive on their Golden Anniversary Day.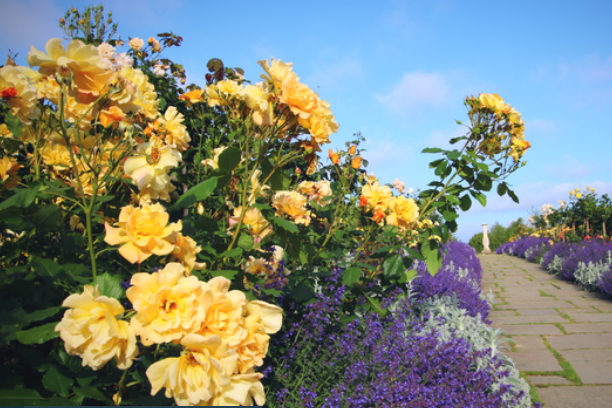 Luxury 50th anniversary Gift Ideas
---
We deliver Anniversary Gifts to USA & UK, Europe, Australia

Contact Us | Privacy Policy | Affiliate Disclosure|Anniversary Blog
Terms & Conditions | About | Site Map