50th Wedding Anniversary Ideas for Grandparents
50th Wedding Anniversary Ideas
Made By The Grandchildren

50th wedding anniversary ideas don't have to come with a gold price tag, quite often the gifts with thought and love are the ones that are the most treasured, especially if they are ones that are made by the grandchildren.
Let's face it whatever the grandchildren make, however old they are, will be treasured.
Anniversary Book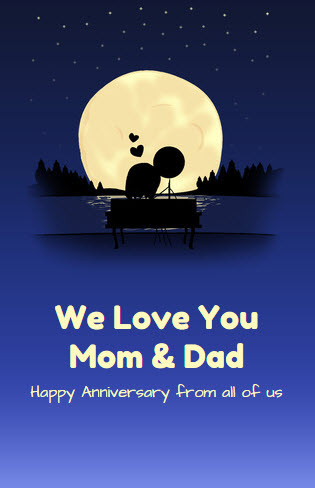 Grandchildren of any age would be able to fill a scrapbook for their grandparent's anniversary, it could start with a hand drawn picture of them both or of the whole family, follow it with the reasons that they love their grandparents - this could be written by them or you write down their words and then fill it with lots of photos of all the grandchildren having fun with their grandparents. Scrapbooks can either be made at home or you could have a more professional printed photo book. 
We also have some lovely Anniversary Books for ideas in our Gift Store
Creative Gifts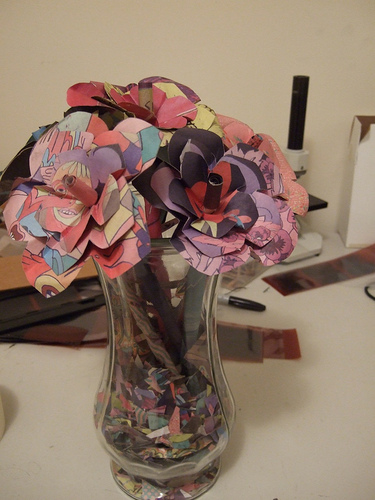 You could also look at having mugs, t-shirts, bags, mousemats made of their artwork or cute photos. You can make unique Gifts, T-shirts, and More at CafePress
For a more homemade look to your 50th wedding anniversary gift ideas bake their favorite cake or cookies, you can have younger children decorate the basket or gift box to make it extra special.
For older grandchildren you could work with them to create a beautiful anniversary gift, learn a new craft together; crochet, knit, quilt and not only do you make something together you also get to share a special time.
And time is what all grandparents want, special family time with you all together celebrating.
50th Anniversary Gift Ideas For Grandparents
---
We deliver Anniversary Gifts to USA & UK, Europe, Australia

Contact Us | Privacy Policy | Affiliate Disclosure|Anniversary Blog
Terms & Conditions | About | Site Map