The Best Wedding Anniversary Gifts

Every month we put together our top best selling Wedding Anniversary gifts, that way you can be confident you have chosen a great present that will be loved by your Wife, Husband, Parents and friends.

1. Personalized Gifts

Personalized gifts are a lovely way to add a romantic message to your gift and this way your message will last forever.

We have lots of gorgeous personalized Anniversary gifts available in our own online store.

And they are our best selling Anniversary gifts.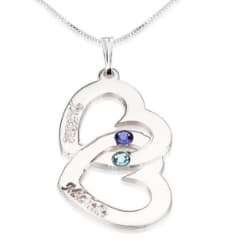 Personalized Heart Pendant
$59.95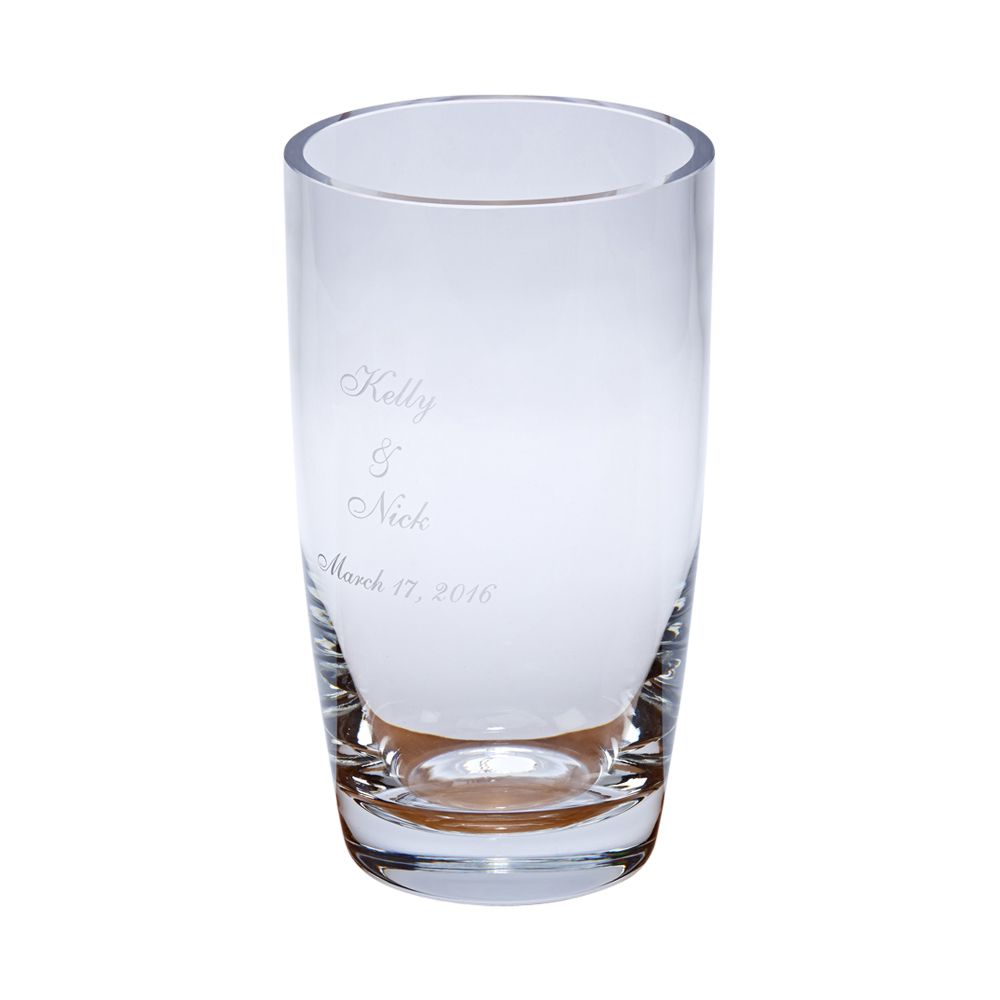 Engraved Anniversary Vase
$89.95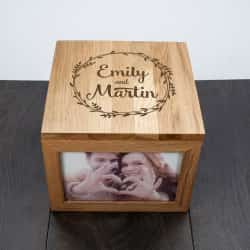 Anniversary Photo Box
$69.99
2. Anniversary Flowers

Anniversary flowers by Just Paper Roses have been one of the most popular gifts since we introduced them last year. 

All of their flowers are made with the anniversary material for each year, they can be personalized and you can choose to send a single flower or a whole bouquet.

3. Personalized Jewelry

There is something so romantic about jewelry and even more so if it is personalized. 

This gorgeous double heart pendant is from our own Anniversary Gifts Store and has both of your names and your birth stones.

Check out all of our personalized Anniversary Jewelry available in our store today.
4. Handcrafted Jewelry

Gorgeous handcrafted jewelry is a beautiful and romantic gift, plus you can choose the appropriate anniversary stone using the gemstone list.

You will love the beautiful handcrafted jewelry from artisans around the world available from Novica.

5. Your Very Own Love Story

This is such a sweet anniversary gift idea - your very own Love Story.

And although this gift is really perfect for your 1st anniversary, it is also brilliant for other years too. 

You could have such fun filling out why you love them.

Plus you could also create your very own personalized love coupons too.

This great gift has jumped in popularity in the last 4 months.
6. Experience Days

| | |
| --- | --- |
| | We didn't realize how many of you love a good day out, whether it is a relaxing spa day, a romantic balloon ride or a thrilling racing day. You loved them all this month! |
7. Customized By You Gifts




If you want a fun and cute gift for your Anniversary then how about customizing your own? You can do just that at Cafe Press!

They have so many items that you could add your very own personal message to,  or your special name for them, or how about the date and time of when you were married.

Mugs, t-shirts, aprons, wall stickers, even flip-flops and loads more. Well worth a look.

8. Gorgeous Chocolates

Romantic chocolates are a clear winner for an anniversary gift. These are even heart shaped!

The other really special thing about chocolates from zChocolat is that you can add a personal message or even have the box personalized with their name.

9. Same Day & Next Day Anniversary Flowers & Gift Baskets

When time is against you it is good to know that you are not alone!

One of our most popular gifts have been bouquets that can be delivered the same day or the next day.

And we all love flowers :)

and a romantic meal...

and being spoilt
10. All Inclusive Vacations





Wow! Love that you are all so romantic.

How exciting would that be to open up a gift box with tickets for an amazing vacation.

Lucky, lucky things, don't forget to send us a postcard.

---
We deliver Anniversary Gifts to USA & UK, Europe, Australia

Contact Us | Shipping & Returns |Privacy Policy | Affiliate Disclosure|Anniversary Blog
Terms & Conditions | About | Site Map