Anniversary Gifts For Girlfriends
Looking for the perfect Anniversary Gift for your Girlfriend?
A gift that will be suitably romantic will be just the thing to make her realize just how much you love her.
It's your day and we want to help you make it extra special.
Here are 30 of the best gifts for your Girlfriend, which she will love.
Some are sentimental and romantic, others are a bit crazy.
Or you could choose your gift in the year's symbol for that year...
1st is Paper
2nd is Cotton
3rd is Leather
... lots more year gift ideas here.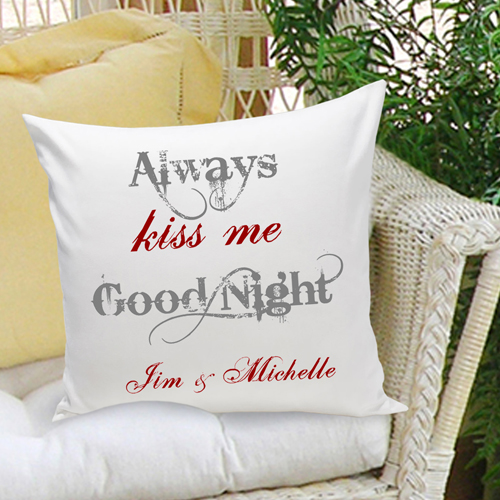 Personalized Love Pillows
1, A bouquet of I Love You Roses
2. A Love book filled with your story
3. A collage filled with all of your favorite memories
4. A framed photograph of the two of you
5. A weekend away
6. Love coupons
7. Matching his and her mugs
8. A locket with a photo of you
9. A personalized heart necklace
10. Tickets to see her favorite band
11. A jar filled with 365 reasons why you love her
12. Her birthstone jewelry 
13. A diamond ring - well we thought you might like to ask the question!
14. A hard to find copy of her favorite movie or book
15. Canvas Art
17. All of your favorite instagram photos from the past year printed
18. Pamper gift box and you to make sure she relaxes
19. Cuddle kit - you choose what goes in it
20. Romantic night in - movie, dinner and candles
21. Chocolates or candy - make sure it is her favorite
22. Cook her favorite meal
23. A date where you first met or had your first date.
24. A promise ring
25. A book filled with all of your favorite texts or emails to each other
26. Write a poem
27. Heart necklace with both of your initials
28. Your Anniversary date necklace
29. A vacation - yep we know that's a biggie, think of it as a big adventure
30. Do all of her chores, without being asked
Anniversary Gifts By Year For Your Girlfriend
If you think her favorite would be a symbol of the years you are celebrating, then all of the gifts and their symbols are here.

Your 1st is celebrated with Paper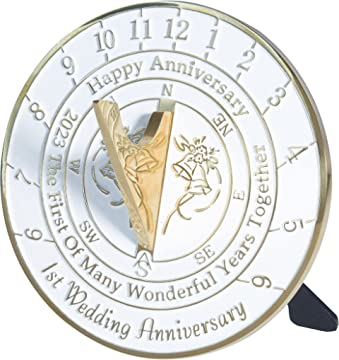 1st Anniversary Sundial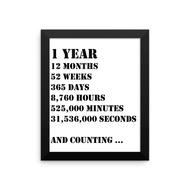 1st Anniversary Poster
$30.00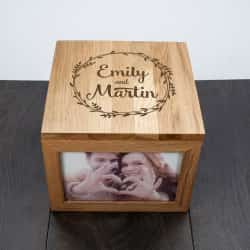 Anniversary Photo Box
$69.99
Your 2nd Anniversary is celebrated with Cotton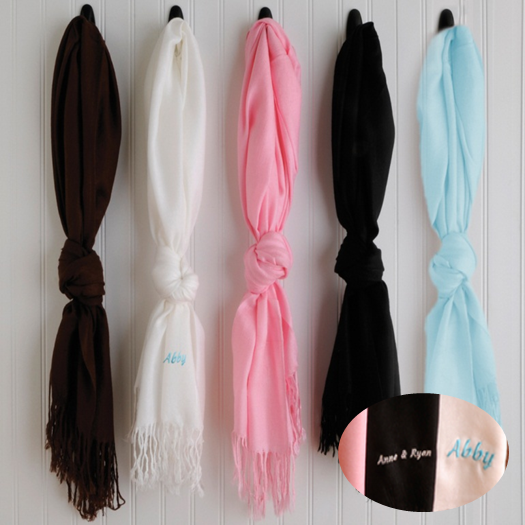 Personalized Scarf
$27.99
Your 3rd is celebrated with Leather
Your 4th Anniversary is celebrated with Linen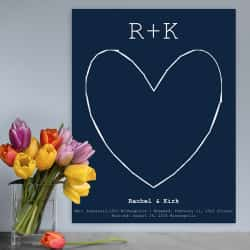 Your Love Story On Canvas
$79.99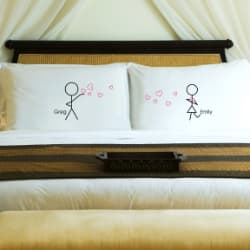 Love Hearts Pillowcases
$49.99
Your 5th is celebrated with Wood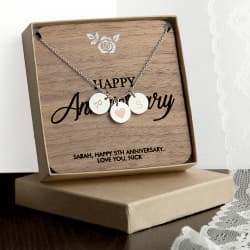 Happy Anniversary Necklace
$79.95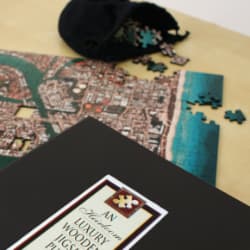 Where You Met Puzzle
$129.95
---
We deliver Anniversary Gifts to USA & UK, Europe, Australia

Contact Us | Privacy Policy | Affiliate Disclosure|Anniversary Blog
Terms & Conditions | About | Site Map