Second Anniversary Gifts for Him
Second Anniversary Gifts For Him

Choosing second anniversary gifts for your husband is fun. The first anniversary is definitely one of the most special and unforgettable anniversaries you'll have, but that doesn't mean you shouldn't also cherish the second one.
For your 2nd, you can choose from traditional gifts for him made from cotton or china gifts as per the modern gift list.
Shop Popular 2nd Anniversary Gifts For Him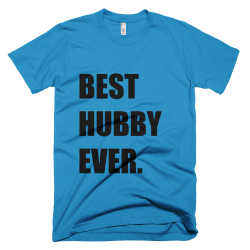 Best Hubby T Shirt
$23.95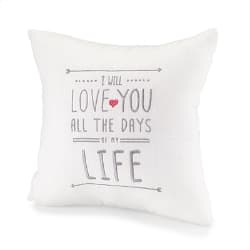 I Will Love You
$29.95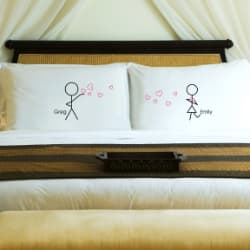 Love Hearts Pillowcases
$49.99
Lots More 2nd Anniversary Gifts In Store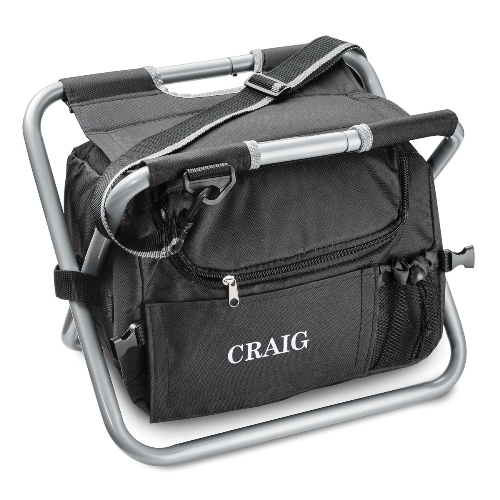 Personalized Beer Cooler
$49.99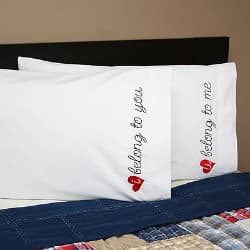 My Heart Belongs To You
$29.95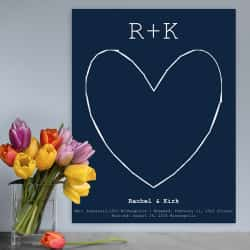 Your Love Story Canvas Art
$79.99
Cotton Clothes

One of the most practical gifts you can give your husband for this anniversary is cotton clothing. T-shirts, socks, and other male attire is made from 100% cotton or a cotton blend.
But if you're not interested in just giving me a plain shirt, you do have some other options in this category.
For example, you could always have a T-shirt personalized for him. While you could have your name or your wedding date put on the shirt for sentimental reasons, no man is going to wear that out in public. Instead, think of something he'd like to have on a shirt: the logo of his favorite team, a favorite saying of his, or something similar.
Some companies also offer personalized boxers - this is where you can be a little more intimate with your personalization!
Finish the eat, sleep t-shirt for you husband.
You can choose from ... 
Golf, Run, Party, Shop, Fish or Text.
Plus there is a big choice of colors too. You can see all of the details here.







Beautiful cotton hammocks are available from Novica

Cotton Hammocks


A more unusual possibility for second anniversary gifts might be a hammock. Most of these are made from cotton (you can always check the label). They provide a very relaxing way to enjoy your own backyard as if you were on a tropical beach somewhere. Just make sure you have a place to hang it outside before you buy the gift and give it to him. Another benefit of this gift is that you can sometimes use it, too. Or you can purchase a hammock designed to hold two people so you can have a romantic cuddle under the stars.
China Gifts


When you think of china for second anniversary gifts, you probably imagine plates or dishware. Typically, those items aren't going to mean much for a husband. They are ideas to consider if your husband enjoys elegant entertaining, but you can brainstorm other ways to interpret this anniversary gift. For example, you could take him to his favorite Chinese restaurant for a meal. You could take him to the zoo to see the pandas if you're lucky enough to be near them or you could splurge and take a trip together to China to celebrate your two years of wedded bliss.
If a trip to China is a bit out of your price range, there are some other second anniversary gifts that might work better for a tighter budget. You can buy him a baseball cap for his favorite team, for example. You could buy him a warm, cotton blanket if he tends to get cold at night - you could always share it in front of a roaring fire with a glass of champagne.
You know him better than anyone else so choose the cotton or China-related gift you think will make him the happiest on this special occasion.
---
We deliver Anniversary Gifts to USA & UK, Europe, Australia


Contact Us | Privacy Policy | Affiliate Disclosure|Anniversary Blog
Terms & Conditions | About | Site Map