Gorgeous 60th Anniversary Flowers
If you are looking to choose your 60th Anniversary Flowers from the Anniversary flower list then they can either be Iris or Orchids. Both of which are absolutely gorgeous.

The Meaning of the Iris Flower
The Iris is named after the Greek goddess Iris who was a messenger from earth to heaven who according to myth used the rainbow as a bridge between the two. The colors of the rainbow represented her multi-colored cloak. Iris were planted to bring good fortune to earth.

A bouquet of Iris would bring joy and good fortune to your love on your 60th Anniversary.
And the meaning behind the Iris flower today is Faith, Wisdom, Hope and Valor which are all great qualities for a Diamond Anniversary. 
The Meaning of the Orchid
Orchids are stunning and at the same time delicate and near care.
The meaning behind the Orchid is Love, Beauty, Fertility, Refine, Thoughtfulness and Charm, qualities that will be in abundance for over 60 years of marriage.
60th Anniversary Flowers Colors
You may want to use the 60th Anniversary color which is white for your flowers and there are a ton of white flowers to choose from that would make a lovely gift for 60 years married. 
Some popular flower options would be
Roses
Gladioli
Orchids
Lillies
Gerbera
Lily of the Valley
Amaryllis
Hyacinth
Tulips
There are also a number of roses that have been named after the 60th and Diamond Anniversary which are perfect if you are looking for flowers than can be planted and enjoyed for may years to come.
60th Anniversary Flowers Gift Guide
How you gift your 60th Anniversary flowers is just as important as the bouquet or plant because you want them to be the perfect gift for your Diamond Anniversary couple.
If they have a large backyard then a Rose Bush could be perfect.
If their outdoor space is a balcony then you may want to have a pot filled with flowers rather than a large plant.
If they prefer to spend time indoors and have their favorite spot then a vase filled with a gorgeous white bouquet could be just what they are looking for.
Or they may prefer to have an orchid in a pot which looks gorgeous without any input. 
As well as choosing the perfect way to gift your flowers you may want to incorporate diamonds into the arrangement as they are the traditional gift for a 60th Anniversary.
You can get sparkly crystals to add to the flowers, or choose a 60th Anniversary vase with added sparkles to make the gift perfect.
60th Anniversary Party Centerpiece Ideas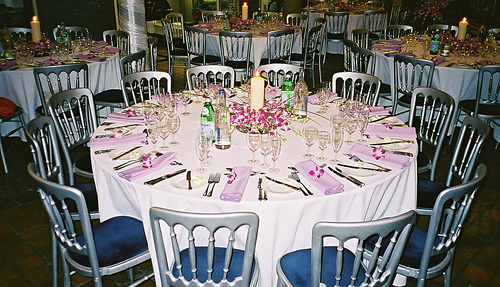 Flowers make the perfect centerpiece for an Anniversary Party.
You could have replicas of their wedding centerpieces from 60 years ago and even have photos of the wedding reception on the tables for all of the "new" guests.
Or you could have a single orchid plant at each table which also make great gifts for someone on each table.
Equally a flower arrangement with a mixture of Iris and white flowers with added crystal sparkles would tick every flower box!
Or have flowers surrounding a candle to add a sparkle to all of the tables.
---
We deliver Anniversary Gifts to USA & UK, Europe, Australia

Contact Us | Shipping & Returns |Privacy Policy | Affiliate Disclosure|Anniversary Blog
Terms & Conditions | About | Site Map