40th Wedding Anniversary Party
40th Wedding Anniversary Party Ideas
Your 40th wedding anniversary party! Close your eyes and imagine the perfect party, all your family and friends there to celebrate your ruby wedding anniversary.
With your 40th being celebrated with ruby it would be difficult not to include this beautiful red colour in your party theme.
40th Anniversary Party Decorations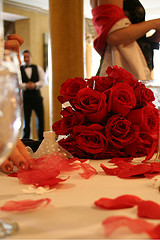 When decorating your party you could use ruby as your main colour, great for a winter anniversary as it brings a warmth to the room.
You could have ruby red tablecloths, red flowers, red balloons, red wine glasses - everywhere you look you can see red.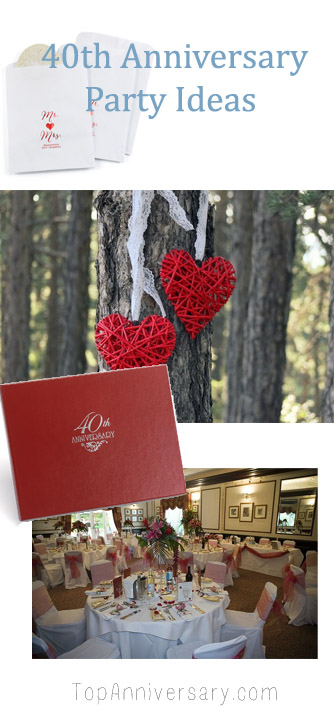 Or if you are looking to use the ruby as your accent colour then have hints of the red throughout your decoration, this works well with summer anniversaries.
Flowers are a lovely way to add colour and what is more romantic than red roses? If you are looking to do the decoration yourself a simple way to decorate a table is to use red rose petals and scatter them over the middle of the table, if you want to do this hours before the party you may want to use silk or dried petals. You could then use vases or arrangements of the roses on more prominent areas.
Balloons are another easy way to add colour, a simple table cluster is easy to do yourself. Hire a gas cannister and buy the balloons from a local balloon or party shop, you will also need ribbons to tie the balloons and something heavy to weigh them down.
If you have a large room then you may want to have red paper lanterns hanging from the ceiling, these definately add a party atmosphere and they look so pretty. You could have them lit with LED lights as well.
To make your party even more personal you should have at least a couple of photos from your wedding day you could have these displayed on a wall or have copies made for each table. See if you can find some funny photos of your guests too!
Photo Guest Book

One really sweet idea at your party is to have your guests either sign a guest book with their anniversary wishes or have them sign the frame of a photo of the couple, that way it can be displayed all the time at home after the party.

This is currently available in our own online Anniversary Gifts Store.
40th Anniversary Entertainment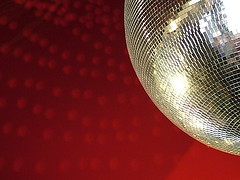 Entertainment for your 40th wedding anniversary party should be anything you want; bands, dj, or if you have talented family and friends you could think about an open mic night. Remember to tell them about this before the evening!
You could theme your 40th anniversary party with either the color ruby red and ask everyone to wear something red. Or you could have a 1970s themed party! Go back 40 years and have the mini dresses, the tartan trousers, the flares and the great music you enjoyed in the 1970s.
Your music could be from the era and see if you can find some of you and your friends dressed up in all of your 70s finery!
Here are some real life 40th anniversary party ideas.
Real Life 40th Anniversary Party Ideas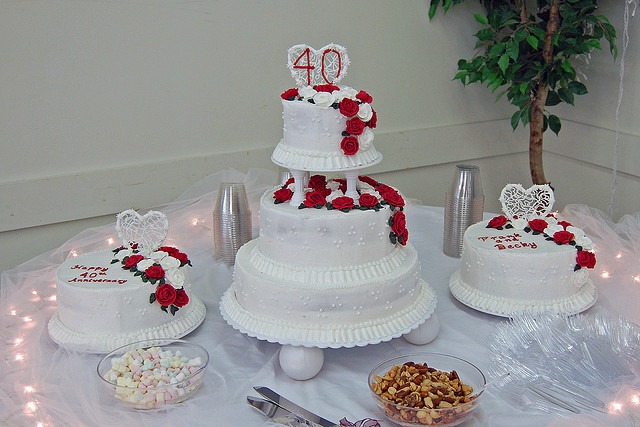 Photo by Samdog
Real life 40th anniversary parties have gorgeous wedding style cakes decorated with red flowers, hearts and 40th anniversary toppers. They taste great too!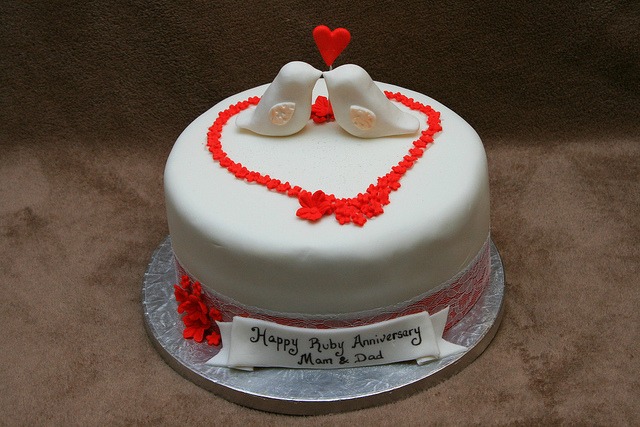 Photo by Eldriva
Red hearts make fab decorations and add an extra splash of romance to your party.
And use lots of ruby red decorations to add to your theme.
Red table runners
Red rose petals
Red favors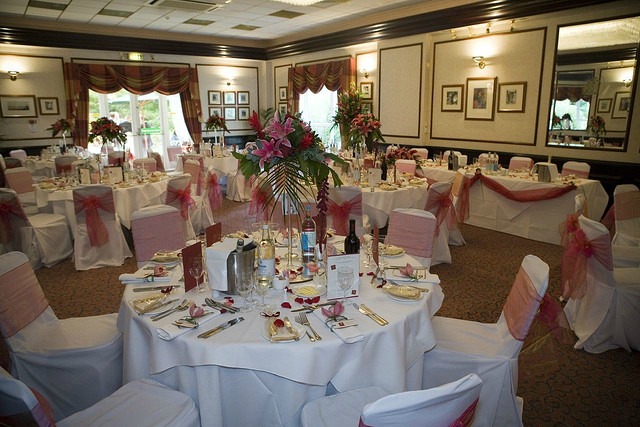 Photo by Hobbs Luton
Don't forget the anniversary memory table too! Everyone will love looking through the photos, some they may have never seen and others may have gone down in family history!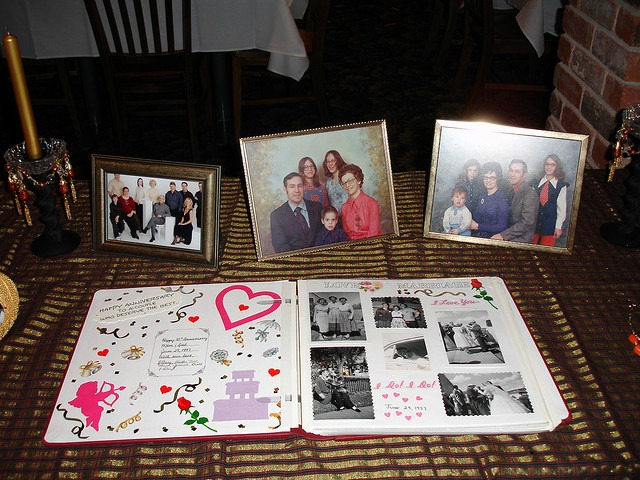 Photo by Daryl Mitchell

---
Contact Us | Privacy Policy | Affiliate Disclosure|Anniversary Blog
Terms & Conditions | About | Advertise With Us | Site Map