40th Wedding Anniversary Gifts for Wife
40th Wedding Anniversary Gifts For Your Wife
What do you buy your beloved wife after forty years of marriage?
Finding the best 40th Wedding Anniversary Gift is a lot easier when you follow the gift lists.
40th Anniversary Gift Symbol Meaning 
On the traditional list you celebrate with rubies ...
The symbol of Ruby represents friendship and love it is a particularly perfect gift to show how much you love them.
In our Gift Store we have lots of 40th Anniversary Gifts that they will adore ...
40th Anniversary Jewelry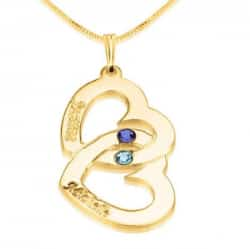 Personalized Heart Pendant
$69.95
Choose a Ruby and Diamond necklace to represent the last 40 years of love and we have matching Ruby and Diamond earrings both have their own personalized gift box which is engraved with your own Happy 40th Anniversary message.
Or a personalized double heart pendant with both of your names and birthstones.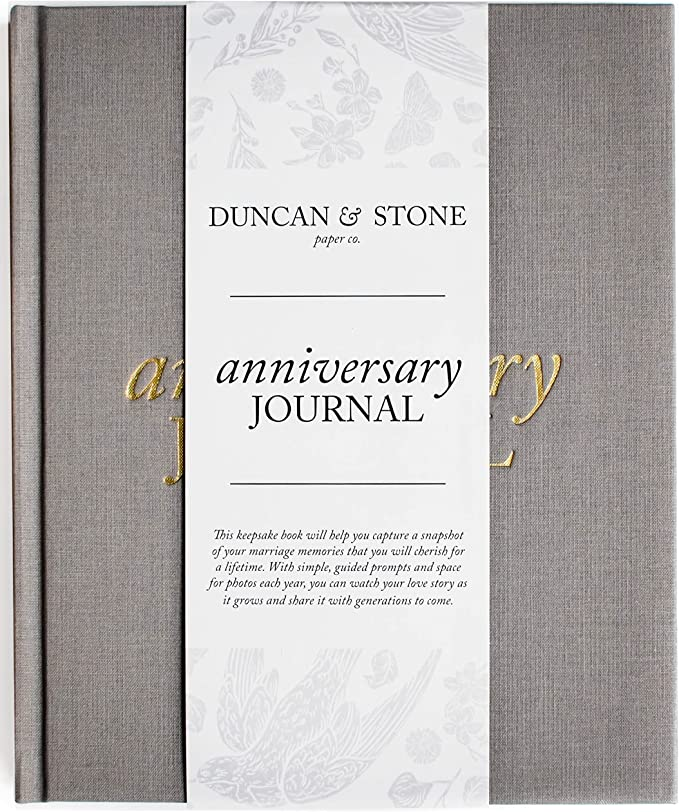 Wedding Anniversary Journal
Add your Anniversary kisses to their wrist with a fun red leather bracelet or crystal kisses to show how much you love them.
Waking up on your Anniversary morning will be even more special when you have your own personalized romantic pillowcases. If you are planning an Anniversary vacation these would easily slip in to your luggage and you could add them to your bed.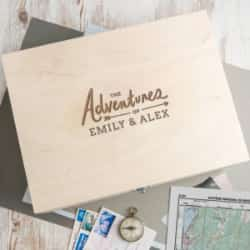 Anniversary Adventure Box
$49.95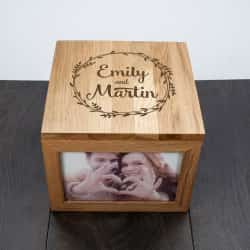 Anniversary Photo Box
$69.99
Toast 40 wonderful years with engraved glasses with your own message.
And keep memories safe in your own personalized Adventure box; photos, tickets and maps while thinking about where you would like the next adventures to be.
The personalized photo box can be filled with their favorite candy or maybe an additional Anniversary gift!
Romantic 40th anniversary Gifts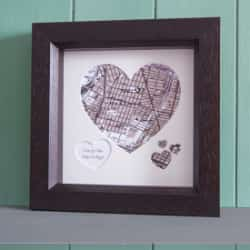 Anniversary Heart Map
$69.95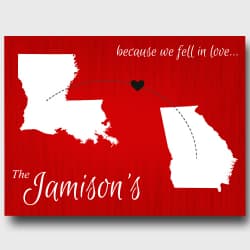 Your States Canvas In Red
$69.99
Or choose to remember where you both met or both come from.
Where you first met jigsaw puzzle will keep you both busy for a while! And we know a number of couples that have chosen to frame their map when they have finished as it makes a wonderful picture on your wall too.
The two States canvas is perfect if you both come from different parts of the country and is personalized with your names, all because you fell in love.
The framed heart map can be personalized with your own message.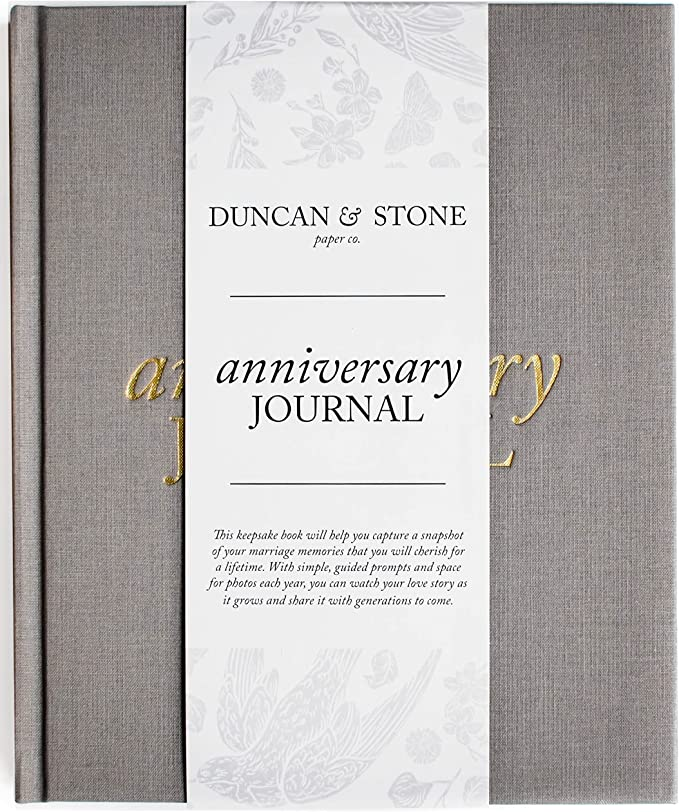 Wedding Anniversary Journal
Celebrating the past forty years is wonderful and it is great fun to look back over the years to see how far you have both come. Can you remember what else was happening on your wedding day?
If your wife loves history a framed front page from your special day would be perfect.
You could use the Anniversary Journal to write down all of your favorite parts of your relationship, add stories and photos to make it your own.
Or choose your favorite Wedding Photo for the Personalized Wedding Frame and combine it with your favorite recent photo of the two of you.
Wishing you both a very Happy 40th Anniversary!

---
We deliver Anniversary Gifts to USA & UK, Europe, Australia

Contact Us | Privacy Policy | Affiliate Disclosure|Anniversary Blog
Terms & Conditions | About | Site Map