Wedding Anniversary Sayings
Wedding Anniversary Sayings


Wedding anniversary sayings make you feel all warm inside! They add romance to your anniversary card, are a great way to start a speech, or perfect for leaving little love notes around the house on your wedding anniversary.
Start your wedding anniversary with breakfast in bed, a tray with your drinks and a special treat of croissants or an exotic fruit platter, you could add a little note on the tray. Your note could be cute with "Good Morning Mr ... Happy Anniversary, Lots of Love Mrs..." or "For you wake one day, Look around and say Somebody wonderful Married me." - Fred Ebb
Tuck little love notes in their pockets and purse for them to find during the day, it will make them smile and think of you.
Wedding Anniversary Sayings For Cards & Love Notes
Our wedding was many years ago. The celebration continues to this day. ~Gene Perret
An anniversary is a time to celebrate the joys of today, the memories of yesterday, and the hopes of tomorrow. ~Author Unknown
Grow old with me! The best is yet to be. The last of life, for which the first is made. - Robert Browning
If you have planned to take them out for an anniversary meal you could send them an invitation, you could book at a table at your favorite restaurant or the first one you went to together.
"The most important things to do in the world are to get something to eat, something to drink and somebody to love you." Brandan Behan
 If your evening is to be spent celebrating at a party then you are probably going to say a few words, here are some greatwedding anniversary sayings to start
"A successful marriage requires falling in love many times, always with the same person." Mignon McLaughlin
"Love seems the swiftest but it is the slowest of all growths. No man or woman really knows what perfect love is until they have been married a quarter of a century." Mark Twain
At the end of the day leave a little love note on their pillow, "I Love You xxx"
The end to a perfect day!
Live Laugh Love Poster
$35.95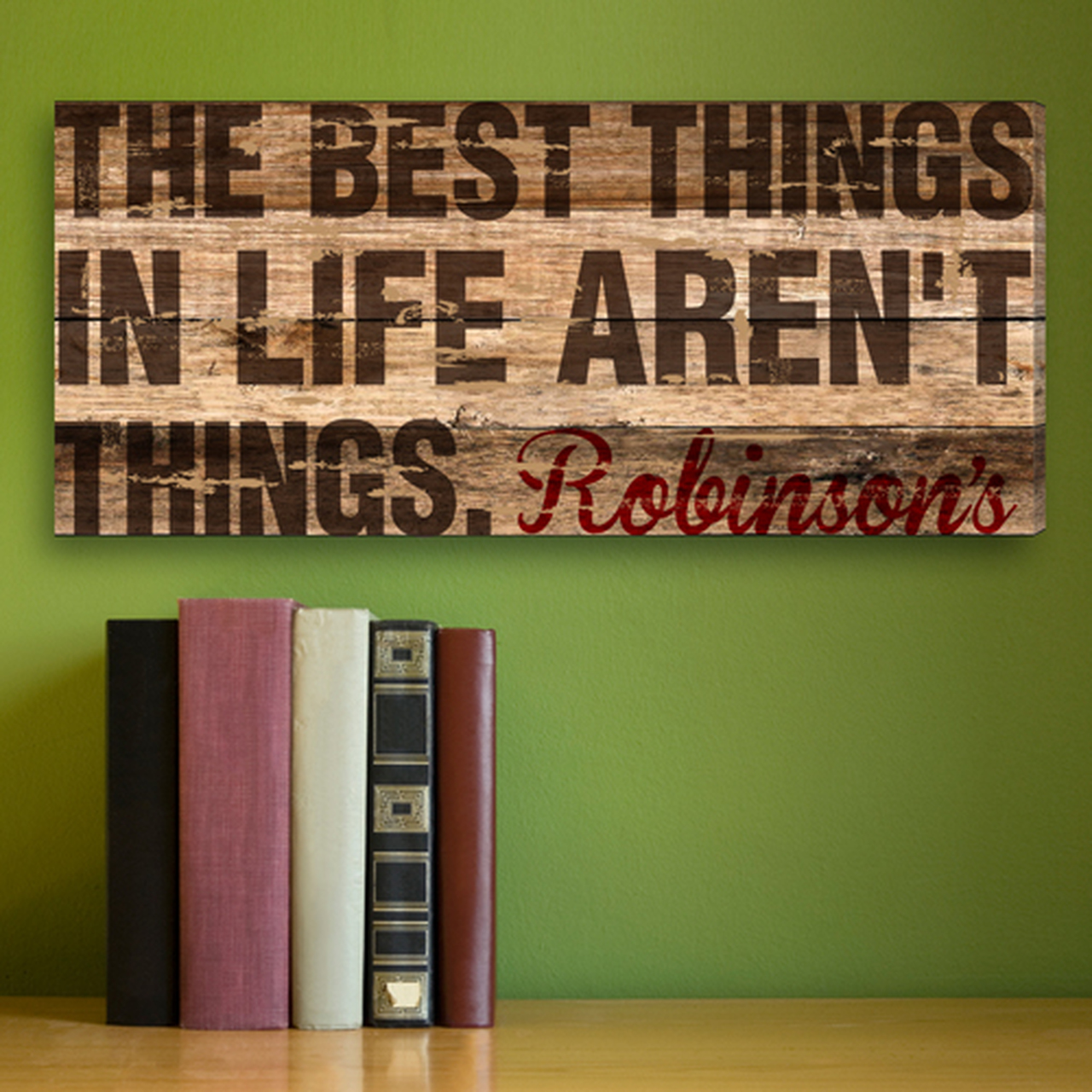 Best things Canvas
$69.99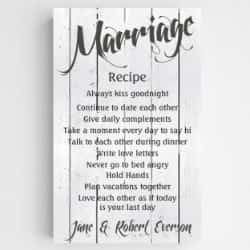 Good Marriage Recipe
$69.99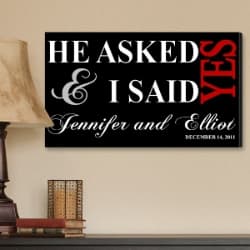 Wedding Anniversary Canvas
$64.99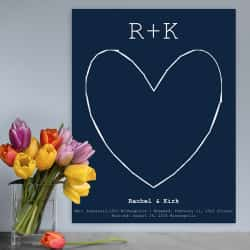 Your Love Story On Canvas
$79.99
---
We deliver Anniversary Gifts to USA & UK, Europe, Australia

Contact Us | Privacy Policy | Affiliate Disclosure|Anniversary Blog
Terms & Conditions | About | Site Map