Home > Dating Gifts > Six Months
Romantic Six Month Anniversary Gifts 
Six month anniversary gifts are beautiful, they are full of romance and love and everything that is good about everything.
Whether you have been married six months or you are celebrating six months of dating it is lovely to mark the occasion.
And Gifts add an extra commitment to each other and show how important your partner is in your life, you can have some serious fun!
Romantic Six Month Gift Ideas
You could write a letter from the heart describing what these first six months have meant to you, 
You could copy your text messages or emails that you have sent to each other and put them all together in a book.
Or you could send a message in a bottle out to sea ...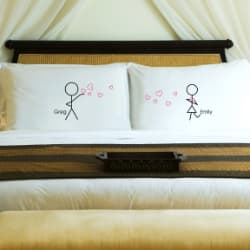 Love Hearts Pillowcases
$49.99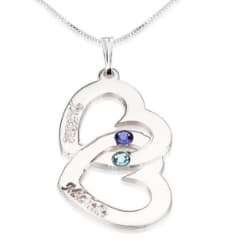 Personalized Heart Pendant
$59.95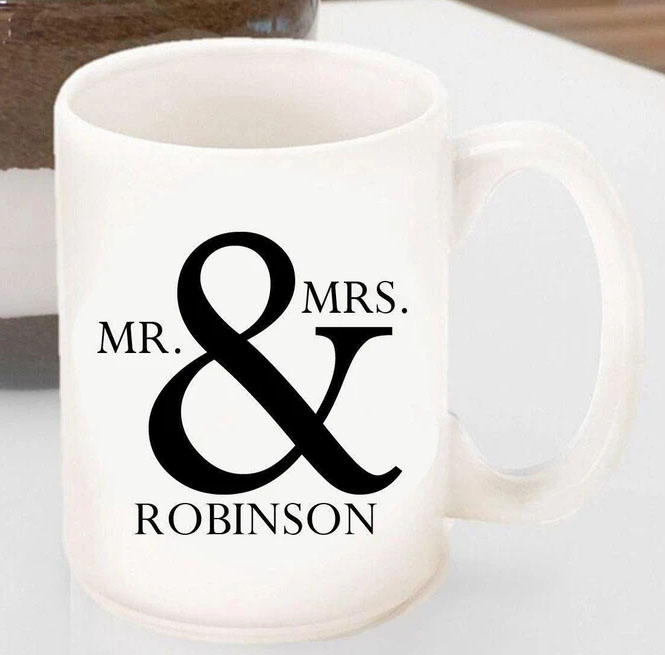 Mr & Mrs Mug
$20.95
This is such a cute t-shirt combo for a couple!

Stand close for the full impact ;)

Available from Bold Loft
Added Romance In Your Gifts
Frame a photograph of the two of you and add a little love message.

Jewelry is a lovely six month gift as it is something that will be close by them every day, you could be an old fashioned romantic and give a locket with the photo of the two of you in.

Music is also very personal. In the 'olden days' you could put together a tape full of songs that you know that they would love. If they still have a tape player then that would be a fun retro gift. If not then how about borrowing their mp3 player and putting together a playlist that means something to the both of you.

Days out and trips are a great way to celebrate your first six months, you could go back to where you first met, your favorite restaurant or go somewhere you both have wanted to go to for ages. An anniversary is a great excuse to go out and celebrate in style!
There is no specific gift on anniversary gift lists for your six month anniversary but instead you could look at the number six for your theme.
Six roses
Six gifts
Six love notes
A treasure hunt with six clues and a romantic date at the end
---
We deliver Anniversary Gifts to USA & UK, Europe, Australia

Contact Us | Privacy Policy | Affiliate Disclosure|Anniversary Blog
Terms & Conditions | About | Site Map