Very Sweet Anniversary Acrostic
by Sian Taylor
( England)
Another year of being together.
Not always good,
Not always bad.
I know I enjoyed it all.
Visits, trips and weekends away,
Every moment is a precious gift.
Remember when we said "I do"?
Seems no time has passed.
And yet it was so long ago.
Really it just makes me see,
You and I were meant to be.
Plato-Inspired Poetry
by Sara D. Zavorka
(Bandera, Texas, United States)
"At the touch of love, everyone becomes a poet,"
-Plato

All it takes, really, is just one little touch,
One little stroke to spark enough,
Then the whole mind is engulfed,
With the thought of simply being loved.
The victim realizes then, there is no escape,
The transformation soon begins to take place.
They just can't help it, they're itching to
Spill their feelings, all anew,
Bleeding their thoughts upon the paper,
They write as if the idea never were,
And they were just now starting out,
To help this feeling of love come about.
There needs not be a rhyme,
For the flow is enough to know,
That, given sufficient time,
The magic of love will grow.
Pen flies through the air,
Words suddenly fill the paper, once bare,
Stricken the victim, hard as a bullet,
"At the touch of love, everyone becomes a poet."
After Seven Years
by MR. SAMUEL ANSAH ASARE
(ACCRA, GHANA.)
Who could have guessed
When you began married life
How entwined you'd become
As husband and wife.
After Seven years
You still say "I Love You"
In many different ways.
May Silver remind you,
You share a special happiness
Life gives to very few.
Seasons
by patrick connors
(erie pa)
With in the lines of soul and strife, and behind the vale, the open life.
One sells the hopes to which one sees, to the passion of grace that reluctantly flees.
The good of silver and want of gold.
The palemoon wanes in seasons, bold.
Call the silent fire song and then grace will beckon long.
Will the lazy wild days and show the inferno with which it will blaze.

Open the door to the soul it will ride and then the fickle doubt will tarry and hide.
Your Love Makes It All
by Rachel
(Indonesia)
You and me are different to each other
I never met you before
I just know about you from your parents
Then you came to me

We walk together and talk with each other
See the deep side of our hearts
I know my heart has love just for you
Just like I see love through your beautiful eyes

Time walks with us
Knowing everything will never be the same
We have quarreled with each other a long time
Your mind is like a blind map to me
I never understand that

I could see the same
But you came in the last time
Saving me from the thunder and hurricane
Make me feel warm and see anything that I can't see from my anger

You do that because you want to give me a suprise on our anniversary
I can feel your heart warming me that time
The same guy who conquered me several years ago
Although sometimes I don't understand
Your Love makes it all
Mate
by M Nudelman
(Ontario Canada)

Vir and famina partners in time,
Evolving together as surf and sand.
Distinctive styles, views, merits,
They compliment each other.

Lifetime collaborators bound as one,
Enduring life's struggles and accomplishments.
Withstanding the face of difficulties and difference,
Learning, loving, together.

Recognizably exceptional as snowflakes,
Mars and Venus embrace their universe as partners.
They may not see eye to eye,
Yet walk strongly and united hand in hand.
"No Go!"
by Howard Wiener
(Spring hill, Fl.)
It was to be a romantic anniversary night
Everything was prepared just right.
I bought her diamonds, and nothing was amiss
I knew our night would be sheer bliss.
But then it happened, there was no doubt,
I lost the key and we were locked out!
When You Found Each Other
by MR. SAMUEL ANSAH ASARE
(ACCRA. GHANA)

When you two found each other,
you gained the finest prize:
a companion to share life's joys,
a friend who lightens burdens,
whose company is always a comfort.
When you found each other,
you embraced the love you had dreamed of,
the source of endless pleasure
and memories to treasure.
May your anniversary remind you
of how precious that day was,
when you found each other.
Each Year
by Eilise Norris
(Oxford, UK)
Each year marks the day of the moment
we promised, for better or worse,
shoulder-to-shoulder, to nourish the love that we found and to think of you first
at the start of each day as we fell into patterns together.

Each promise of love marks the moment
we said that we'd never forget, in the business of life, the hope that entwines
and the future that drives us, that there is a partner and friend right beside us,
always together.

Each moment that passes marks times shared
that have not faded with the years, only brightened with a flare of joyful celebration, as we rejoice in every time and way that we have been together, not just this day.
Love's Timeless Fashion
by Hayley Bentham
(Ås, Norway)
Today marks the day that you walked into my life
How could I be so lucky to make you my wife
I have heard them say that the magic soon dies
But then why is this love still raging in our eyes
I can only pitty them for they never knew
but how can I blame them, if they never met you
You have colored my world and shown me true passion
And proven that love is a timeless fashion
I feel so lucky and overwhelmingly so
Today is OUR day so I wanted you to know
...I love you.
If you..., I will ...
by Heryanto
(Indonesia)
If you are laughing
I will laugh too
If you are happy
I will be happy too
But...
If you are crying
I will not cry
If you are sad
I will not sad
Because I like to entertain
and make you smile
Happy anniversary,my love.

My Heart
by Nandan Satheesh
(India, Kerala, Trivandrum)
I feel Your heart linger;
As I move through the day;
Know the warmth of your hand held in mine.
You're here right beside me;
As I walk 'neath the sunshine.
You're my comfort in darkest of nights.

I taste of your kiss;
Know your touch of deep passion;
Feel you sit and just watch me and smile.
I hear your sweet laughter.
Let your lips dry my tears;
As the days of our love pass on by.

Though miles stretch between us,
We are never apart;
You're as near as the air that I breath.
I don't have to touch you;
To feel Your sweet love;
You are here, always near, in my heart.
Life and Love
by Carlos
(Sarasota, Florida)
Love is in eternity
The eternity of Life and Laughter
The eternity of fun and excitement
We look to each other and jump
Jump together like we always have
Thick and Thin, black and white, right or wrong
Together we shall always be
Together we will always be free
You were scared once and so was I
In the comfort of each other we knew that there was only right
Through the heat and cold we shall be together always and forever more
May Love keep us eternal and keep us always in this life or the next
I know that we were made for each other
Love, Love, Life
A Moment We Share
by Taahir Loonat
(Cape Town, South Africa)
A moment to always share
Eversince the first day you were there
Arms stretch away,close enough to touch
A moment I always cherish and miss so much

Always a first that brings a start
Followed by many more to unite at heart
Each one to follow allows our love to heal
An opportunity to show just how we feel

Life together we can never part
as time passes by from our very start
A time I treasure all year through
A day once when I met you
A Poem For My Linds
by Andrew
(Manchester England)
There's not any person on this planet that makes me feel the way you do.
I don't know how it happens but when you smile and hold my hand I feel like theres something that you do.
The way i feel when I'm just walking through crowds of people and I see them all looking but theyr'e not looking at me
there looking at you !
I'm looking at you
I am aware of just how lucky I am to have you .
I'll never take you for granted
no one ever has made me laugh and smile as much as you .
In hard times when we have nothing and need something you make me feel i have everything . It's what you do
This is heartfelt and this is all just true of how i feel in my heart about the things that you do
I could sum it up in a sentence or write a whole novel in what I feel and what you do.
This is not the feelings of everyone who has someone
This is not in everyone's thoughts and hearts
This is me
The way I feel about you .
This is for my linds .... I love you
I Know My Life
by MR. SAMUEL ANSAH ASARE
(ACCRA, GHANA.)
I Know My Life

My Girlfriend is now my wife
It happened seven years ago and changed my life

I have heard people complain as they age of what the may have missed
Well if they complain then that is for them, because for seven years I have had your kiss

I know not of things I could have had in a life that is past
I do know that I am blessed with your love, a love that lasts

If I look back in time and say, "I missed something and I desire"
I think of your love and to say I would trade a thing would make me a liar

I could look back in time and say, "I could have had"
I had you, to want anything else would be just mad

I know as a young husband I gave up what some may feel were the best years of their lives
Well I gave up nothing, I feel sorrow for them, I had more because you are my wife

Yes I know how to look back in time, I know my life
I would not change a thing because you are my wife

Regret, why should I do such a thing
For I am proud to wear my wedding ring

They had fast cars and fast times
I had you, a wife so very fine

What did they have that I did not
Well what ever it was I am sure it was not a lot

You are my past, my present and my future
We have lived our past, you are my present and I pray to be blessed with you in my future

I had more joy, more laughter, more love and more pleasure
Because what I have with you is more than can be measured
The Joining
by Carol
(PA)
Early days of bliss
Long years full of shared struggles
Two are one through time.
Role Models
by MR. SAMUEL ANSAH ASARE
(ACCRA, GHANA)

You two are role models
for everyone who believes in eternal love,
for those who trust that there really is
a "one and only."
My Beautiful Wife
When I was young, I couldn't think
What it would be like to be older.
How could I know it would bring such joy
Just to cuddle my head on your shoulder.

So many things bring happiness now,
Like a rub on the back or a smile,
And my feelings for you are stronger today
Than they were when you walked down the aisle.

When I was young, my fondest wish
Was a marriage that could be this good.
Where we'd work through pain to laugh again
As loving partners should.

As the days drift by we're settling in,
To a life that's rich and rewarding.
Just sharing with you is a dream come true;
You're a pleasure well worth hoarding!

I'm happy with you; to me you just shine,
And I'm blessed and thankful that you are mine.
The Wedding Ring You Gave Me
by Aastha Pharasi
(India)
a little worn out
a little lost sheen
the wedding ring you gave me
has always been
on me,with me
around me,for me
just like your loving arms..

drenched in rain
buried in snow
it went through all
but was never lost

'the rain will cease
and the snow will melt,
love gives you strength
never seen or felt'
it said to me those nights
when nothing seemed right

so here we are
celebrating once again
the wonderful togatherness
since that first kiss
in each other's eyes
in each other's smile

and the wedding ring you gave me
sparkles still in our love
like many more beautiful mornings to come....
20 Years Anniversary
by Josephine
(Houston, TX USA)
Got Married in the year 1991,
had 3 kids our job is done.
Heck no, the job is just a starting,
Grey is my hair, as yours is departing!

Luckily for you, I still love thee,
20 years is a life time don't you see.
To put up with you, ahhhhh so much chagrin.
Nah... I would do it all over again!

Without you my life would be so boring,
probably sleep without all your snoring.
Who would I fight with, who would I nag?
Life without you, would be such a drag.

I love you so much, more than all the fish in the sea,
more than chocolate, and wine, more than really good cheese.
I love you so much, that I am willing to bet
If you asked me again the answer will be yes!!!

Love is...
by Sadhbh
(Ireland)
Love is when you have your first date,
your first kiss and your first time together.
Love is when you tie the knot, bride and groom,
Husband and wife, forever and ever.
Love is when you hold your first child,
Watch them grow up to be the best they can be.
But the greatest love is when you remember These memories on your anniversary.
A New Life
by Rehab Alrehaily
(KSA)
On my face, you laid your eyes,
I closed mine
You hugged my cold hands,
My heart throbbed so strong
"I love you" you whispered,
I blushed
"Will you marry me?"
Silence..

As I recall that moment,
My heart sinks in regret
No one waited that long,
To hear the echo..

My heart flows again with joy!
Today, I am three years old!
Many things they say,
About a twenty-nine year old woman?
No attention I pay
For I knew when I bloomed,
The moment we shared that bond

Whenever you open your eyes,
I open mine.
Whenever you hug my hands,
I hug yours
And when you ask about love
I look at our child and smile

Loves Blessing
by MR. SAMUEL ANSAH ASARE
(ACCRA, GHANA)
Life bestows loves blessing,
On a very special few.
And I believe it happened,
When life encountered you.

You are a perfect couple,
In a marriage that is blessed;
May your love shine like a beacon,
A guide for all the rest.
A Man's Marriage
by Jackie Feffer
(Boalsburg, PA, US)
Remember when you said "Will you marry me?"
She said yes
And you said "Really?"
It was with some joy and glee

Do you remember when you had your marriage?
When that special someone said "I do."
And you laughed
And you kissed
And you were both bliss
And you walked back down the aisle
Hand in hand
Smile and smile
We Wish You
by Elena Melkumova
(Krasnodar, Russia)
We wish you happiness and health
And Happy Anniversary and ? what else?
Enjoy your work and love your rest,
Rise to the top and all the best!
We wish you lots of joy and love,
And everything we said above
Plus to receive a pile of presents
And to be glad with your friends presence!
Favored Couple
by MR. SAMUEL ANSAH ASARE
(ACCRA, GHANA)

No one can know what the outcome
Of spending years together will be.
Being happy together is a gift,
And enduring love is the key.

So here's to a favored couple;
Everything has worked right for you.
May your future bring more of the same,
And your love remain strong and true.
Creative "I Love You´s"
by Frank Joussen
(Germany)
In the middle of the sleet
on my way to the flower shop
as if out of the blue
the words start coming back
to me and hopefully to you

"until death do you part"
"in good times and in bad"
as if it had been yesterday
I was a believer then
I´m a believer today

but I can´t say "I love you"
as if the words were brand-new
though they taste a bit like that
in my mouth and they feel
a bit like that in my heart

a worn-out Hollywood, Bollywood phrase
makes love look less, not more
only a special way of saying it
is a creative gift
creating what it stands for.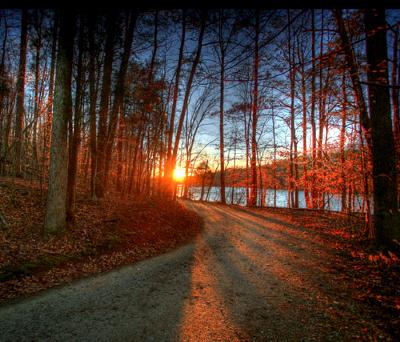 Our Love
by Kobe moreno
(El Monte )
Everday I open my eyes and see you next to me
I realize that I've chosen the right one for me
All the pain we've been through
But still you choose not to leave
I'll love you always
And I thank god for the blessing he sends down to me
Your beauty, your perfection
Makes me feel alive
You grab my hand
I grab yours back
Our lips touch
Sparks fly
Then I say to myself
"Oh my"
Strong Union
by MR. SAMUEL ANSAH ASARE
(ACCRA, GHANA)
Strong Union

It's your seven wedding anniversary,
And it makes me so happy to say:
Through the years I've gotten to know you well,
And I'm proud to applaud you today.

Now your union is golden; it's 7 years,
An accomplishment hard to achieve;
I hope you will flourish as more years go by,
And whatever you want, you receive.