Home > Dating > Boyfriend Gifts
Personalized Anniversary Gifts For Your Boyfriend
When it comes to choosing a Personalized Anniversary Gift for your boyfriend

... you want a present that will show him how much you love him...
You want a gift that he will treasure and keep with him...
here are lots of romantic gifts to personalize with your own message of love.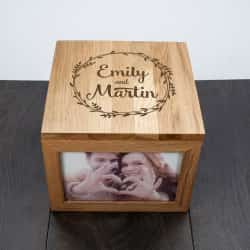 Anniversary Photo Box
$69.99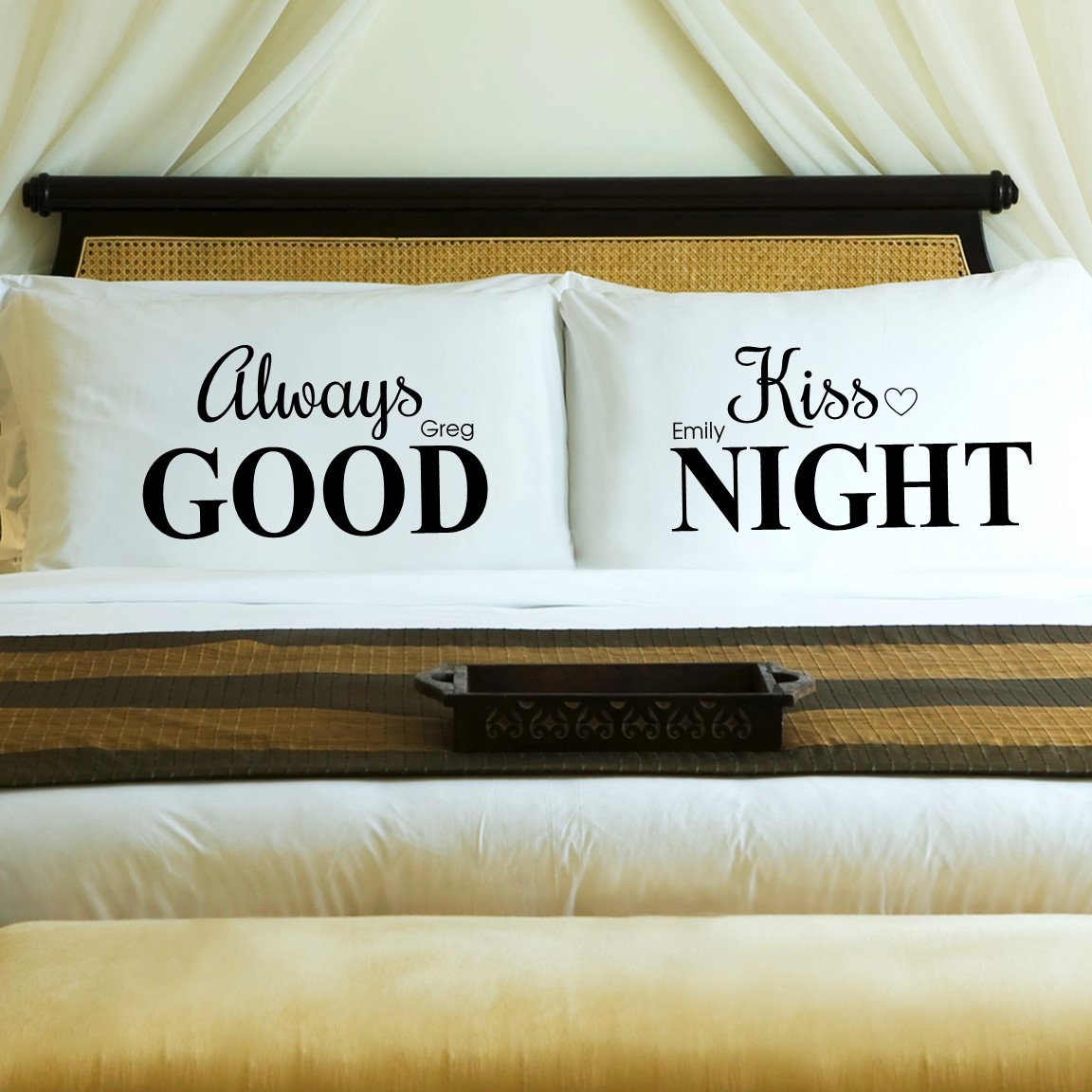 Always Kiss Me Goodnight
$49.99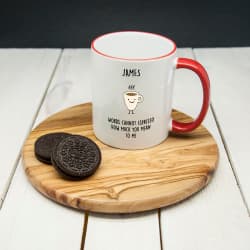 Fun Personalized Coffee Mugs
$17.95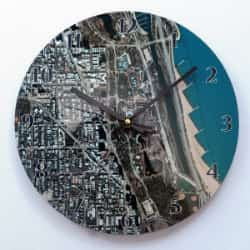 Favorite Place Clock
$69.99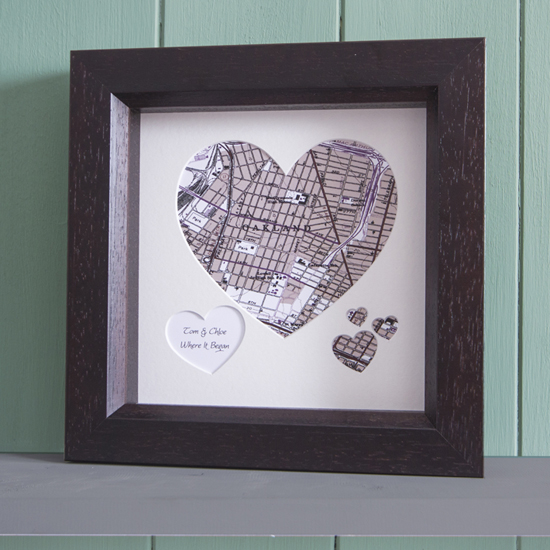 Anniversary Heart Map
$69.95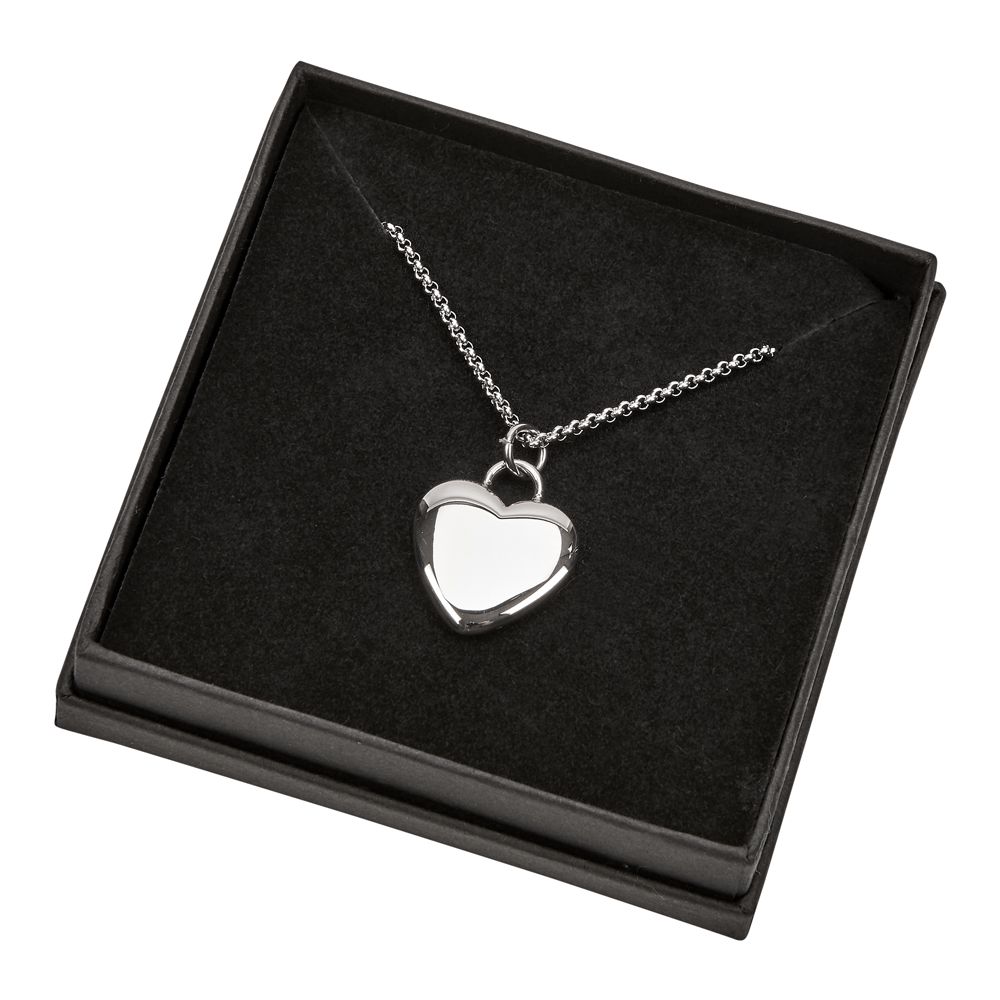 Steel Heart Pendant
$45.95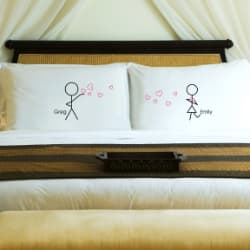 Love Hearts Pillowcases
$49.99
You Hold The Key To My Heart
$23.95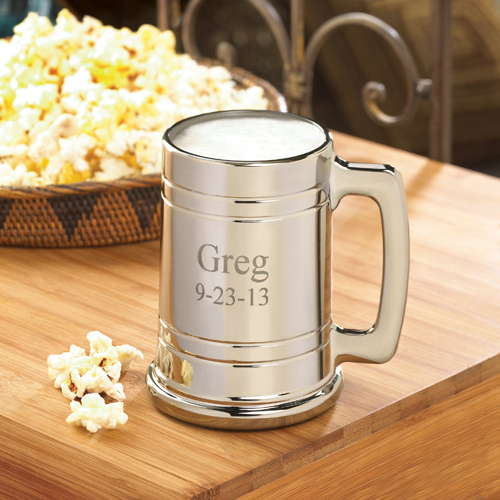 Personalized Beer Mug
$24.99
Personalization For Your Boyfriend's Gift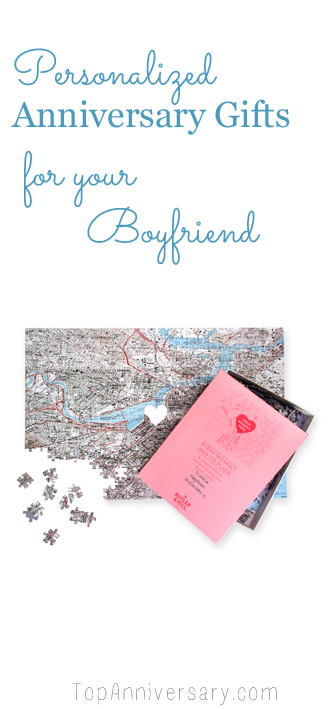 Not only is your choice of gift important, so is what you choose to have engraved. Here are some ideas for inspiration...
Both of your names
The date of when you met - "this day I met the love of my life"
Your nickname for him
The co-ordinates of where you met
Name of the place you met
Funny quote from a day you have enjoyed together
"It was not my lips you kissed but my soul"
My heart is yours
I love you with all my heart
I'd be lost without you
Anniversary Gift Ideas By Year For Your Boyfriend
Each year has it's own Anniversary symbol and it's a fun way to choose your gift. Here are some ideas that fit with the theme that they can treasure.
Your 1st Anniversary's symbol is paper and this could be tickets to a game or show that he wants to see.
Your 2nd Anniversary's symbol is cotton and this could be a t-shirt that you know he likes or make it more sentimental and the t-shirt could be a reminder of a band you saw or your first movie you watched together.
Your 3rd Anniversary's symbol is leather and this could be a personalized wallet or a wallet with a cute love note. These metal ones can have your own Anniversary message and will last forever.
Your 4th Anniversary's symbol is linen and you could have a canvas personalized for you.
Your 5th Anniversary's symbol is wood and you could create a romantic dinner for two on a sharing platter or a cheese board with all of their favorite goodies.
Your 6th Anniversary's symbol is iron which if they are into golf would be an easy gift, or you can get some stunning iron outdoor sculptures that would make a great gift. Maybe even a wrought-iron bench that you both can sit on in the evening and watch the sunset.
Your 7th Anniversary's symbol is copper or wool, if you are feeling creative you could knit them something.
Your 8th Anniversary's symbol is bronze, which could be a beautiful bronze sculpture.
Your 9th Anniversary's symbol is pottery and there are loads of cute anniversary mugs that you can choose from.
Your 10th Anniversary's symbol is aluminum, there are lots of gifts that come in a tin gift box or you could create your own mini hamper in a tin box or fill a tin bucket with his favorite beers.
DIY Anniversary Gifts For Your Boyfriend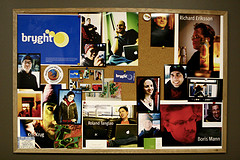 Making your own Anniversary Gift for your boyfriend is a really thoughtful thing to do and you don't have to be very crafty to make something that you know he will love.
Some popular ideas to inspire you are
A book filled with all the reasons you love them
A photo book filled with photos of the two of you from the last year and all the things you have been up to
A Photo frame with your favorite photo of the two of you.
A gift box filled all of their favorite treats
A collage of all your favorite moments from the last year
Bake a cake
Make their favorite meal
A coupon book filled with treats and days out
Knit something for them
Paint a picture of their favorite place
---
We deliver Anniversary Gifts to USA & UK, Europe, Australia

Have fun celebrating your Anniversary!

Contact Us | Privacy Policy | Affiliate Disclosure|Anniversary Blog
Terms & Conditions | About | Site Map