Personalized 25th Anniversary Gifts
Personalized 25th Anniversary Gifts
Here are lots of stunning personalized keepsakes to create a unique gift for your 25th Wedding Anniversary.
Because 25 years together needs celebrating...
The Front Cover From Your Wedding Day 25 Years Ago
Can you remember what else happened on your wedding day 25 years ago? 
Don't worry not many of us can!
Far too busy getting ready for one of the best days of your life.
Which is why this framed front cover from your big day is such a fab gift and one that will look great on the wall of your home.
See all of the details in our Anniversary Store 
You could also have...
25th Anniversary Book
This Anniversary Book is unique to you both.
It is filled with copies of the front covers of the newspapers from every Anniversary Day for the past 25 years and your Wedding day.
Plus the front cover can be personalized with your names and there is space inside for a longer message to be printed.
It is available to customize in store today.
Personalized Silver Anniversary Jewelry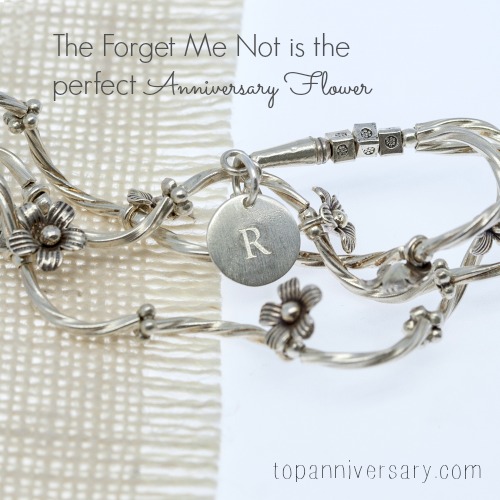 Anniversary jewelry is a lovely keepsake that you can keep with you all the time.
And as your 25th Anniversary is traditionally celebrated with silver..
... combine the two for a perfect gift for your love.
Choose to engrave it with

their name, 
both of your names, 
initials 
or your wedding date 
or maybe something else more meaningful to both of you.
We have lots of personalized Anniversary jewelry available to customize in store.
Personalized Wall Art
Personalized Wall Art is also a sweet keepsake and something that you will look at every day to remember your Anniversary.
Here is a selection that fit with the silver theme and there are lots more in store.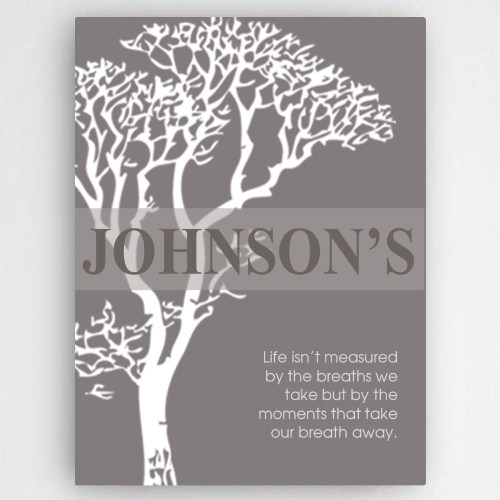 Personalized Romantic Quotes
$69.99

Personalized 25th Anniversary Glasses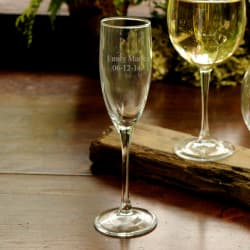 Engraved Toasting Glass
$19.99
Remembering your Wedding Anniversary is a lovely way to connect with each other.
And it does seem crazy how quickly the past 25 years has gone, surely the early 1990s were only a couple of years ago?!
Wishing you both a very Happy 25th Wedding Anniversary.

---
Contact Us | Privacy Policy | Affiliate Disclosure|Anniversary Blog
Terms & Conditions | About | Advertise With Us | Site Map