Pisces The Fish
by Laura Huntley
(Sheffield, England)
Remember that August evening?
You showed me Pisces the fish,
High up in the night sky.
You pointed. I smiled.
You told me about Aphrodite and Eros
Escaping Typhon,
Monster of many heads.
You lost me at spiral galaxy
And I told you I was a Pisces.
You dismissed this as nonsense.
"But Pisces people are kind,
Compassionate, creative, gentle."
Remember I pouted my lips,
And then you kissed them?
And you changed your mind,
Saying that it must be true.
I think the Pisces stars danced,
Or your kiss made me wobble.
You suggested a seafood restaurant
And I told you I didn't care for fish.
Remember how we laughed,
Loud enough for the stars to hear?
I said, "In true Pisces fish tradition,
Perhaps we should be in the water?"
You took me to your flat.
Remember we took that shower?
And I stayed for three whole days?
Happy Ten Year Anniversary.
Love from your Pisces fish.

You Brought The Light In My Eyes
by Hastinnuraini
(Indonesia)
When I dream, I dream of you
You are the Love In my Life
You came into my life and my heart
When I dream for the longest and eternity
You brought the light in my eyes

When I think, I think of you
You are the Love In my Life
You came into my life and have always been there for me
When I dream my body yearning for your touch
You brought the sprinkle joys in my heart

When I love, I love of you
You are the Love In my Life
You came into my life and set on my future with you
When I dreamt the only reason I get up in the morning
You brought the pride in your eyes gives me a reason to try

When I need, I need of you
You are the Love In my Life
You came into my life and made my life complete
When I dream for a love to come knocking
You brought the love is all I live for

When I want, I want of you
You are the Love In my Life
You came into my life and took over my heart
When I dream for always being there,
You brought the the love in your heart gives me reason to live.
With Each Day That Goes By
by Amber
I've lived with you for this time
And although we've had our tears
I have always loved you more
With each day that goes by

We may be rather old
But our heart they still beat
Mine shall always beat for you
With each day that goes by

Our children have grown up
And we do love them dearly
But I will always love you more
With each day that goes by

And on this very special day
I can only look to the past
And those special words you uttered
With each day that goes by

I will remember my dress
With its white, flowing veil
I shall remember that feeling
With each day that goes by

I will remember your suit
And how smart you did look
And I will gaze at that same face
With each day that goes by

I look up at the sky
And I can only see your face
Smiling back at me
With each day that goes by

Although you are not near me
I know that you are there
Guiding me through my life
With each day that goes by
This Time Last Year
by Muya Koloko
(Cape Town, South Africa)
Light a candle to remember.
Light a candle to recall.
Think of all that kept you stable, while others did fall.
Imagine if you could do it again.
See, if you will, how it would never end.

Seek to defend.

Defend all that was once held dear.
Think of the one that held you near.
Heart flesh now seers.
All can be undone in fear.
Shine that candle to give us some light.
We must fight off the night
With all our might.

Recognize…

All we saw when we locked eyes.
We are life, even when all around us dies.
Look at that light and see we did not err.
Take your mind back, oh please, my love....

To this time last year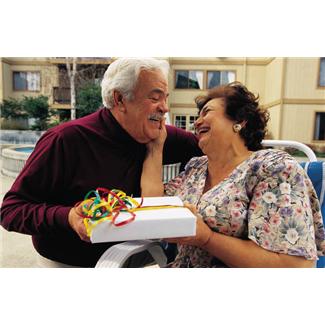 The Toast
by B.M.Duffen
(Devon England)
Our Anniversary brings to mind,
memories of a special kind.
And on this day,I toast anew,
the moment that you came into view.

When first I heard,I thought absurd,
talk of 'Love at first sight.
Then, we met and without a word,
I knew, I was wrong and they were right!

It's thanks to you, that skies seem blue ,
even when, days are grey.
Now, we are as one; we two,
I thank the stars, you came my way.
For My Love
by Amanda R.
(Waukesha, Wi, USA)
When I think of you,
I think of love — that silly, little word
That so many throw carelessly around.
How can four letters describe
Every moment, every breathe, every thing—
But they do.
When I see you, I see more.
I see YOU.
Your smile, your eyes, your hopes and dreams,
And everything you want to be,
The way you talk and say my name—
And the warmth,
How nothing else in the world could ever possibly matter more
When we're together.
Nothing feels more right than when you hold me tight.
And rhymes may be cliché,
But I don't really mind.
Nothing seems cliché, everything is right.
I wanted you to know that every piece of me
Is nothing more than just
Another piece of you.
You make me feel complete
And I don't know what I'd do
If ever you were gone—
You're my best friend.
I love you.
Us, Together
by Brook Ellis
(Bridgwater, Somerset)
You kneeled down on one knee,
And I remember you saying, "You are the lock, I am your key,"
"Now take this ring and marry me!"

I wanted to scream, I wanted to shout,
And I replied with, "Hell yes without a doubt!"
I felt faint with happiness I wanted to pass out,

My heart was throbbing,
We hugged with smiles of joy; gently sobbing,

I remember when we were announced husband and wife,
You said to me, "I will stay with you until my dying day of life,"
"We will never argue; we will never strife,"
"Which is why we'll be together for life,"

Many years has passed by,
And I promised myself we'd be together even after we die,
If we were separated you know I'd cry,
And I promise you that it's not a lie,

So I wish you a happy anniversery,
A lifetime of joy is yet to come with no seconds of misery,
This is us together and I must say again, happy anniversery!
Occasion
by Syreeta Smith
(USA)
On occasions like this
I think about you
And all the great memories
That I've had with you

On occasions like this
I miss the good times we shared
I wish I had a time machine
To take us back there

On occasions like this
I miss the days that you were mine
But I know that can't be
At least not in this lifetime

On occasions like this
I'm reminded of the times
We'd snuggle in front of a fire
As we shared a bottle of wine
On occasions like this
oh
The special gifts you'd give me
You'd never want me see
So they were kept under lock and key

On occasions like this
You'd look me in the eyes
And surprise me with the gift
That you were trying hard to hide

On occasions like this
I ponder to find the reason
You were suddenly taken away
Why was it the end of our season

It took a little persuasion
To see it as a vacation
And know we'll be together again
And I'll be dressed for the occasion

So here's to you my love
Another ritual toast from me
May you dance with the angels above
Happy Anniversary
Looking Back
by Kathy
(uk)
When I look back on the day I got married to you,
I break a smile, or two,
So many years,
So many memories,
A legacy of treasures we created together,
So on this day of happy cheer,
I'll take your hand my dear,
And celebrate another magical year
50 Years Together
by Rachael Hewett
(United Kingdom, England)
May we take this moment of your time to wish you both the dream,
That in your hearts your love stands strong, as proud as it has always been.
The path was never paved with gold but then this is no wonderland,
Sometimes the dreams we bought and sold were never written in the sand.
Fifty years have passed and although together, you're now as one.
It is so wonderful to see how close two people can become,
So hold the dream...believe, for in Gods light you have shined,
And one day perhaps a lifetime love in marriage we will find.
The Shape of Things
by Todd Day
(Okemos, MI. USA)

To say I love you more today,
you'd think would be a lie.
And yet it holds a grain of truth
we seldom dignify.
The courting and the honeymoons,
dissolve as time goes by.
To leave the pruning of the plant:
the tender, sacred bonsai.
We've shaped it in our hardships,
sustained from tears we'd cry,
Growing stronger every year,
because we swore we'd try.
So know that when I met you
its roots were soft and shy,
growing deeper every day
and shall until we die.
Total Package
by Christina Barbour
(Winder, Ga USA)
Two years ago on this day we gave our lives to each other.

Both so scared and so thankful they finally found one another.

Though many years have passed, our friendship still lasts.

As well as the fire that you spark in my very soul!

Happy Anniversary to my Darling Husband!
The Fireworks Still Happen
by Julie Brush
(England)
I was just sixteen when I met you
Naive and young and sweet.
You were nineteen and so confident
And you swept me off my feet.
We first went out on Guy Fawkes night
Where the fireworks crackled and hissed
And by the warmth of the bonfire flames
We smiled and hugged and kissed.
It's been thirty six years since our first date
And each year I love you more
And thinking back on the life we've had
I'm happy to the core.
So darling on our anniversary day
I want to express to you
That you are my life and you are my love
And you make the fireworks still happen too!
Wedded Bliss
by Debbie Thomas
(North Wales)
Ten years ago my dreams came true
That day when I walked down the aisle with you.
Even though the piano fell on the vicar,
And the best man's speech could have been quicker,
The day that we became man and wife
Was one of the best days of my life.

Five years on, and the children were here
And we had learned a new type of fear.
Creeping upstairs, praying we might
Be able to sleep the whole way through the night.
Our anniversary treat was a night away.
We just crawled into bed and slept in the next day.

And now we've reached ten years - well, what can I say?
Perhaps you don't see me in quite the same way.
My hair's a bit greyer, my tummy's more wobbly,
And if I am honest, my knees have gone knobbly.
We're a right grumpy pair - but isn't that life
And the truth is - I love being your wife.

Kindling
by Matthew Wilson
(Morgantown, West Virginia)
Show me the way.
Show me what it means to be strong.
Show me what I have to do to be strong.
Show me how to.
Show me the light,
And when youre alone in the dark,
I'll show you too.
I ask, ignite my candle;
Ill use it to guide us until the end.
Promise.
My Love
by Sherin
(India)
Of all the blessing heaven sends
The greatest is being married to your best friend
U came as a friend in my life
And I became ur wife
This is the best gift god had given to me
And I am thankful to him for this
Love u
My Love, My Life, My Soul
by Cameron Wallis
(Betchworth, Surrey, England)
I write this as a token of my affection,
I know I deserve none of your sweet attention.
But I crave it daily, nightly, forever,
To me you are my deepest endeavour.

A year has passed since we made our vows,
I regret not a thing when it comes to you my spouse.
You look as good, perhaps even better,
I will love you always (I mean every letter!)

So what have we done in this fantastic year?
I've not seen you cry, you've not shed a tear.
You just wear your radiance, and give off your smile,
Luckily it matches well with your sexy style.

In short all I am saying, is I think you're a queen,
And that I'm the luckiest man that there's ever been!
Lucky me
by Paul Crosbie
(Dunleer ,County Louth, Ireland)
Twenty years putting up with me
You deserve some kind of reward
Something more than written words
A giant medal or nobel award

Walking down the aisle
We seemed an unlikely couple
But we took life's ups and downs
And let nothing burst our bubble

Tears and joy and childrens smiles
All these things have made us stronger
But best of all I realise we'll be together for much much longer
The House is Quiet Now
by Fred McIlmoyle
(Northern Ireland)
The house is quiet now
With hollow echoes – ill at ease
Our offspring reared,
Sadly we watched them leave
One by one
Wrapped in that last caress,
They – vowing to write each week
We – expecting less.

The house is quiet now
As we try in vain to fill
The empty spaces that remain with plans.
It seems like yesterday I took your hand;
We stood as newly weds
Then built planned future
Raised our family
- today what lies ahead?

The house is quiet now.
How those fragile years have flown
Amazed, I wonder where.
Now I'm alone -
Aimless among our memories.
A week-end visit from the family
Too frequent visits to the library
The house is quiet now!
The Day
by B.M.Duffen
(Devon England)
It seems like only yesterday,
'With this ring',I heard you.
That day, I gave my heart away,
a heart that's yours,come what may.
We are One
( For my beloved stationed overseas on our anniversary)
by Margaret Gill
(United Kingdom)
For our Anniversary

We parted, but the parting did not pain.
The sword the pierced with laser swiftness
Sealed the wound and locked love deep within.

Clear knowledge is, that where you go, I go.
The alien sands you tread are still our home.
And if I call your name your form is here.

Your message scrawls on alley walls,
On hoardings, on the backs of passing cars.
And in the mizzling mist of early dawn
The wings of birds you send beat up the morn.

I catch you mirrored in the sun, the gleaming rain,
In rocks and stones and dappling waves.
Through whirling dust, through space,
I taste our final salted kiss.

We parted, so silently and still.
So still, yet flowing………….
Freely flowing in each other's shape
Without restraint into the vast eternity.
For we are One.
The Reaching Distance
by Dean Jolly
(North Shields)
With my heart in yours and your hand in mine
One love divided our two souls combined
Regret no memories nor waste no time
As the reaching distance closes behind
Look ahead to hope and high begginings
Like the Phoenix who births new life from old
And as she rises from dust softly sings
A song of beauty as her wings unfold
And as the Phoenix flies our passion ignite
Holding your gaze I but whisper your name
Fueling the feeling forged within a flame
For our Love burns with a different colour light

Old Times Sake
by Eliza Keating
(Scotland/Glasgow)
Come meet me in the park my love our place down by the lake.

Pretend that we are strangers now just for old times sake.

I'll be waiting on our bench the one where first we sat.

And as you go to pass me by will stop and tip your hat.

I will nod the way I did and blush and then i'll smile.

You'll decide to sit with me and talk with me a while.

I'll tell you as I did that day, my hopes, my dreams, my fear

We'll sit and watch a rainbow form as skies begin to clear.

Will stay there til the day has passed and birds have all took flight.

Just you and I content at peace as darkness veils the night.

You asked me then to make a wish to see if it came true

I asked that day in years to come I'm sitting still with you
Together
by Katharine Brown
(England)
I can't believe it's been so long,
It seems like yesterday
That you went down on bended knee
And stole my heart away.

You don't seem to see my wrinkles.
You don't mention my grey hair,
And when my poor old legs give way,
Your arm is always there.

60 years ago today
The knot of love was tied.
It holds us close together
As we stand side by side.

Although the years are passing,
My heart still feels the glow
When you told me that you loved me,
So many years ago.

Sweet Happy Anniversary Poem
by Stephanie
(United Kingdom)
So it's been another year,
There's been more than one smile, more than one tear,
You're the reason I love and the one I can confide,
There's no one I would rather have by my side,
Thank you for loving me the way I do you,
From the beginning to today, to next year too

Devotion
by Charlotte
(Jura, France)
D-Didn't know it could feel like this; marriage seemed like something our parents did.
E-Elton John eat your heart out, pack up your couplets, Ovid.
V-Vows--we wrote our own because conventional ones seemed stifling
O-Only it turns out we wanted the same things as everyone else:
T-Taking you for richer or poorer - mostly poorer - to have and to hold--and we did.
I-I didn't realise that 'until death do we part' would come so soon.
O-Only now, on our anniversary, do I realise what those vows really meant;
N-Now, when I am truly poor, I think of how rich I was to have you.
Happy Anniversary To Us
by Nicole A. Anaya
(Alhambra CA USA)
First thing I remember I looked in to his eyes and said " I do"
Now a year later he gave me a card expressing our love still together and happy I've ever been. Plastic hearts on a clock with pansy around and ever more the first to remember.
He remember me.

In the 10 years with children
He remember me again and having our up and downs He gave me tin box with an aluminum one inside and a bracelate with diamonds and garnet and some daffadil.
I remember him smiling at me saying he remembers me and looked straight at him and said I love you.

15 years passing in and he gave me roses we've made it 15 long years kids are growing and he love me a crysatal heart with matching watches made with alexandrite and rhodolide garnet

60 years to us for this and all times
We've made it again in our prime he gave me a diamond and we got up and said I do again with our children and their to celebrate.....

us

our time forever and always.
An Anniversary Is A Time To Reminisce
by Lisa
(Tidworth UK)
An anniversary is a time to reminisce about events in a couple's life.
A time to acknowledge that the strongest of bonds is the love between husband and wife.

Through times of laughter and times of tears love grows and enriches their hearts,
remaining with them, engraved in memories,
even when they must be apart.

Each anniversary is special and very dear,
for the bond grows ever stronger when love is shared for another year.
Ode To A Husband
by Jaden whittall
(Wakefield)
Everyone jokes,
They laugh and they swear,
Saying 'I wonder what the old fool...
Will buy you next year'
They say my husband is so male
So predictable it's untrue
Coming up with the same lines,
So easy to see through,
My present is in the car,
Then I hear him drive away,
Or it was lost in the post,
Until he goes shopping next day.
But for my anniversary, I don't want flowers
Chocolates or a diamond ring,
All that silly nonsense
Just doesn't mean a thing.
All I want is my sweet husband,
Still by my side,
And that is a gift to cherish
To show off with pride.
It's cheap and it's not purchased
But more than enough for me,
To hear the words, I love you darling,
Happy anniversary
The Spark In My Heart
by Jill McKellan
(Wisconsin)
Shooting stars are beautiful and grand,
But do not come close to holding your hand.

The caring smile of a little child is a treat,
However a kiss from you sweeps me off my feet.

Our lives are so busy that things get hazy,
Despite that, I always remember how you amaze me.

The days we've spent together are truly defined,
By our commitment to each other all the time.

Now, another year of marriage has passed us by,
Loving you is easy and it makes my heart fly.

It's the beginning of a new year with you, a most beloved start,
For you, my love, are the spark in my heart.
All These Years
by Julie Al-Zoubi
(Tunisia)
A special day to reflect on our life,
All these years as husband and wife.
We embarked on our journey
United in marriage,
And have travelled through life,
In a horse drawn glass carraige.

Our love has flourished,
Through times good and bad,
We've sailed through the storms
And never stayed sad.
Whilst building our lives and bonding together,
We've had patchy clouds, but lots of good weather.

United by love, together by choice,
We think as one, and share the same voice.
Comfy together, as a hand in a glove,
That's how you are, with the person you love.
Sparks of passion, thrill and desire,
Love is an everlasting fire.

I'm reminded on this special day,
Of all the times I forget to say,
Thanks for being a wonderful wife,
You really have enriched my life.
I am yours and you are mine,
I will love you till the end of time.

Knight and Day
by B.M.Duffen
(Devon England)
On this very special day,
words alone cannot convey,
just how much you mean to me,
for you gave life to fantasy.


You are the Knight,I dreamed would be.
My shield,in all adversity.
And,on your horse have carried me,
to a castle of tranquility.
One Lovely Person That I Love
Kiss me once again, darling.
Those lips exude the most delicious passion.
Touch me once again, sweet.
Those hands send tingles down my body.
Smile once again, dearest heart.
That mouth curls in a lovely twist.
Love me always, my love.
This heart of mine beats for you.
Happy Anniversary, honey.
I love you dearly.
Then and Now
by Cathy
(Manchester, UK)
I remember I gasped when I saw the ring
and realised you'd planned this wonderful thing.
I cried, "Yes!" and again "Yes!", and wanted to sing
and thought of what the future might bring.

Well, there's always some trouble, there's always some strife
and problems and losses will always be rife
but I gained more than a ring when becoming your wife
I gained someone to grow with, still in love - for life.
To My Husband On Our 50th Anniversary
by Amanda Tams
(England)
We've been together fifty years now
Through many a laugh and furrowed brow
When you asked me if I would be your wife
You promised back then it would be for life
The only promise you ever kept
Since the day me from my feet you swept
You come in late- the pub does call
You never shave at weekend-not at all.
I have to remind you to put your teeth in a glass
An evening out dancing you always will pass
Your skin wrinkled and eyes are dim
Your hearings shot and you don't do the gym
But fifty years have now passed my love
It seems just yesterday
We said "I do" to each other on that special day
I love you no more than I did back then
You have always been my King amongst men
I know I have aged as time passed by
You never told me even with a sigh
Happy Fiftieth Anniversary to us my love
We fit together as a hand in glove.
I Hope You're Still In Love With Me!
by Emma Randall
(Somerset)
It's our anniversary,
I hope you're still in love with me?
We have been together 1 whole year,
I don't know what I'd do without you here.
I have two questions to ask of you,
I will start with number one, then two.
I hope you are still in love with me?
And I ask if you will marry me?
We're Still Going!
by Brenda
(Plymouth, England)
This year it will be forty
And I don't mean to sound haughty
But most of our friends
Have met bitter ends
So there'll just be us at our party!
I'll Keep You Close
by Charlotte Brine
(Nuneaton, warwickshire)
On today our anniversary,
I feel the need to say
I loved you then,
I love you now,
I love you more each day.

Every year our love grows deeper,
And proves it's here to stay,
So we'll smile through the good times,
and I'll keep your tears at bay.

We've shared the past with joy and tears,
Our futures on it's way.
But for now, lets share the moment
On this very special day.

Anniversary Poem
by Gail
(Hailsham, East Sussex, England,)
Life is never dull with you,
It crackles with emotion.
I don't know what you'll do next
But these lines show my devotion.

I love you more than I can say,
Even when we flew in the balloon,
Cos you had an urge to go up in the world,
Though you got rid of that quite soon.

The trip down the mine was different,
Like the ride on the donkey cart.
But we'll always do things together,
Cos we love each other, - Sweetheart!
The Blessing of Marriage
by Emily
(North Carolina, USA)
The creation of all in existence,
was completed when man received life.
But soon the first man became lonely,
so the father then gave him a wife.

The blessing of marriage was first bestowed,
along with this command:
"Be fruitful and multiply; cover my earth.
Bring forth children, the gift of my hand."

The union of a blessed marriage,
is a pure and beautiful sight.
The example of God's loving-kindness,
displaying his wonderous light.

Through marriage came all of humanity,
the fruits of God's covenant of love.
The results of unwavering faithfulness,
to the words of our father above.
The Fireworks Still Happen
by Julie Brush
(England)
I was just sixteen when I met you
Naive and young and sweet.
You were nineteen and so confident
And you swept me off my feet.
We first went out on Guy Fawkes night
Where the fireworks crackled and hissed
And by the warmth of the bonfire flames
We smiled and hugged and kissed.
It's been thirty six years since our first date
And each year I love you more
And thinking back on the life we've had
I'm happy to the core.
So darling on our anniversary day
I want to express to you
That you are my life and you are my love
And you make the fireworks still happen too!
Nothing Could Compare
by Hastinnuraini
(Indonesia)
There's a special kind of happiness,
There's hope that you can see,
And I want to be with you ever so much.


Oh, I hope that you can see,
Oh, I am feeling glad,
And you are a total joy to me.

Honey you are such a pleasure in my life,
Honey, I thought that nothing could compare,
And ,your eyes reach deep inside me.

So, wanting these moments to be only mine,
So, you care for me in all the ways,
And ,I want and need so much.

I thought, that you and I had come to share,
I thought, that only love can bring,
And I've found that happiness with you.

I think, with every word and touch,
I think about you always,
And support and honesty.

My heart is a real and lasting love with you,
My heart beats for your slightest touch,
And, I care for you so deeply.
What You Have Given Me
by Ivoriania Phillips
(Milwaukee, Wisconsin)
On our anniversaries, you have given me:
20 happy years
19 close friends
18-year-old kids off to college to make us proud
17 playful flirting games
16 years of a shoulder to cry on
15 years of lame jokes to laugh at
14 temple-massages to soothe my migraines
13 apologies and forgiveness after our first fight
12 kisses after our first fight
11 disagreements
10 which we resolved
9 years of wedding debt
8 family trips
7 breakfasts in bed
6 days every week of I-love-you's
5 apartments until we snatched the right house
4 beautiful children
3 of which are roughing boys
2 grouchy parents-in-laws
1 bad dinner (hey, it was your first try, right?)
And to top it off, a beautiful start to the rest of my life.
Who knew love could be so much?
Throw Away The Key I Say
by Asha Fani
(St.Catharines, ON , Canada)
Throw away the key I say
Lock away the cage I pray
For what is one night without your embrace
For what is one day without your fiery grace
What use are my eyes ripped away from your face
My future untangled from your fate
So leave me to be where I may
For i am drawn to you as a moth is to flame
And through the years my love never wanes
But burns brighter through life as we make our way
Lighting the stars for our anniversary day
To My Wife
by Tracey Lee
(Oxfordshire)
Happy Anniversary to the love of my life,
I'm so very happy that you are my wife.
I will love you forever and maybe some more,
So love and kisses forever, to the girl I adore.
Our Young Love Captured in My Mind
Your kiss lightly touches my face.
Your arms encircle me in an embrace.
I love you so my dearest heart!

Your smile exudes your love for me.
Your laughter rumbles with genuine glee.
I love you so my dearest heart!

Your eyes are on me with loving pride.
Your ears listen as I confide.
I love you so my dearest heart!

Your whispered words lull me into drowsiness.
Your love fills me with happiness.
I love you always my dearest heart!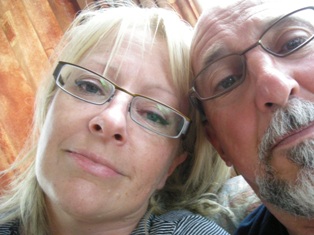 Wrinkly But Randy!
by Jackie Morgan
(South Glamorgan, Wales)
Oh yes we're getting older,
Our children would agree
That they are young and virile
And us? We'd rather tea!

But little do they know
That us? We're still loved up
That after 34 years
We still sip the loving cup

Age and years just melt away
We may be wrinkled and grey
But love makes us young together
Chris - Happy Anniversary today
Our Love
by Sharon Gibbs
(USA)
I prayed to Heaven above --
Please heal my heart and deliver true love.

Eight years have passed since you touched my heart,
Now we have a bond that no one can part.

You came as a friend; we talked for hours.
The healing began in that time of ours.

We held on through that difficult time,
Longed for each other, wished our lives be entwined.

You cried with me when my pain was much to bear,
You brought laughter into my life when none dwelt there.

You questioned me when I hid my fears deep inside,
I poured my heart out to you, revealed all I attempted to hide.

Stolen moments were finally ours for the taking,
So we took them with all of our aching.

Kingsbury, suggestive test messages, and linen closet phone calls,
You banished my fears, and captured my heart, once and for all.

Your beautiful eyes embrace me from across the room,
And I am thrilled knowing you are my groom.
This Is The Soppiest I Can Get
by Leilanie Stewart
(London, UK)
The world was full
Of upside down teardrops
You turned them around
And made them into hearts
You stuck them on
A sheet of cloth
I wore them proudly
It's the toughest fabric I know
Because you wove
A part of yourself into it
Just for me
My Other Half
by Katherine Cortes
(Paris, France)
Before I first met you, nothing was hard
My heart was impenetrable, so hard to bombard
You made me see love the way I've never before
My love was no longer bottled up, so hard to ignore
You woke up my feelings that were for so long asleep
Yet you made my knees tremble,making me so fragile and so weak
Here we are, years later with rings on our hands
You gave in to my every need, my every demand
I love you so dearly with all my heart
Thank you for being with me and making me whole from the very start
Time may pass us, but our love continues on
No matter what happens, I know I won't be alone
Forever and always wrapped in each other's arms
I won't be scared, because you'll save me from harm