Home > Anniversary Vacation > Camping
Anniversary Gifts While Camping
A night or a few under canvas can be one of the most romantic ways to get away and if you are celebrating your Anniversary it can be even more romantic.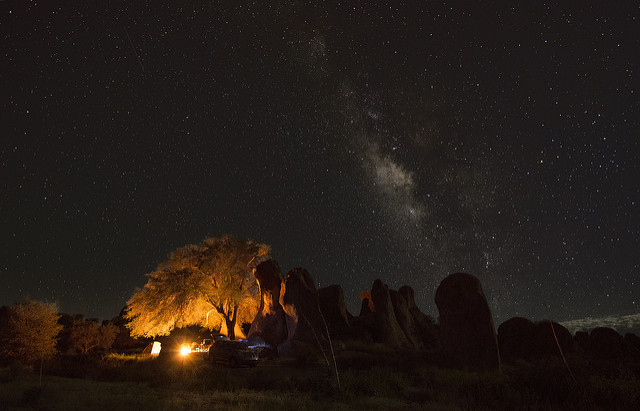 Photo by John Fowler
If it's cold outside you get to cuddle up under the mountain of sleeping bags, duvets and blankets
And if you get the perfect warm weather then you can sit outside you tent looking at the stars.
If you are planning on going camping for your Anniversary and you want to take gifts then you will need to be super organized and also realize that space will be at a premium.
You want your gift to be beautiful, romantic and compact... here are lots of ideas for you.
Personalized jewelry is super romantic and easy to hide when you are packing.
Plus it fits very neatly into a pocket in your tent (just remember it is there) ready for you to surprise them on your Anniversary morning.
We have lots of personalized jewelry to look at in our store.
And then how about taking a set of personalized couples pillow cases?
How sweet would these look on your bed?
There are lots of different styles to choose in our Anniversary Gifts Store.
Romantic Stick Men
Love
Mr and Mrs
Always Kiss Goodnight
Mr Right & Mrs Always Right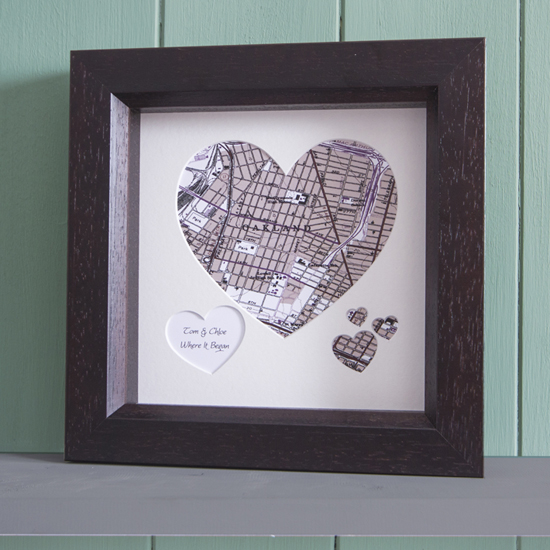 Personalized Heart map of your favorite camping spot would be a lovely way to remember your time away.
And you can add your own personalization to your frame.
Or if you are looking for something to do in the evening, how about your
These are great fun!
Anniversary gifts can also be practical too and this Customized pocket knife makes a fantastic gift for camping.
Personalized with their initials or you could engrave your wedding date too.
Romantic Tips For Your Anniversary Camping Trip
Find a super romantic Camp Site; secluded woodland, by a beach or a spring and generally away from it all. Here are some ideas from TripAdvisor
Check your tent is ok before you go away! Or go for a nice romantic 2 man tent just for the two of you.
Maybe even look at getting a double sleeping bag to keep you both snug. Or you may prefer to zip your sleeping bags together, check that they do before you go away.
Plan a romantic Anniversary Dinner around the campfire and to make it easy on the washing up try and cook everything in one pot. Or steaks on a BBQ. Go with what you know you both enjoy. 
Enjoy a glass of wine, sitting outside your tent and enjoying each others company.
Have blankets so you can lie and look at the stars
Pack all of those extras that they love ... from their favorite beer to their best warmest jumper.
Check that your campsite will allow camp fires and then pack your Smores kit or marshmallows.
Eliminate all stress by being super organized! And have fun!
---
We deliver Anniversary Gifts to USA & UK, Europe, Australia

Contact Us | Privacy Policy | Affiliate Disclosure|Anniversary Blog
Terms & Conditions | About | Site Map