Anniversary Gift Idea For Men

How To Create Your Very Own Photobook

A great personal anniversary gift idea for men is to create your very own photo book, if you haven't seen one before they are a proper book that has all of your photos and words printed together. They could be described as a coffee table book, as they can look that good.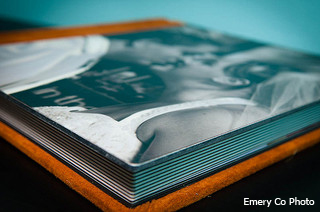 All you will need to create your own photo book is lots of photos, there are a lot of different resources and photo book companies online that will be able to print the book for you. We have reviewed the ones that we like below.
When you have the theme for his book collate all of your photos together, think about how you want them laid out and the photo for the cover. Your photos will need to be in a digital format - perfect if you have a digital camera, if not you will need to scan the photos. Scanners can be picked up quite cheaply now, and it would be worth having your own if you have lots of old photos that you want to store on your computer. Plus if you want to correct or digitally enhane any photos they will need to be scanned.
You can download free software to edit your photos through Serif or have a look on your computer you may have a program already installed!
Another free online resource to use if you want to edit any photos is picmonkey plus they have lots of cool extras that you can add to your phots.

Photos that your man will love

There are lots of photos that your husband will love, if you haven't put all of your wedding album together then this is an ideal opportunity and if it is your 1st anniversary then this would cover the gift of paper too.
A very popular anniversary gift for men at the moment is a boudoir album, a number of photographers do offer this packages. This album will be photos of you that you know he will love.
Or you could have a fun photo album filled with lots of good times that you have shared together.
If you have moved a lot it could be photos of all of your front doors!
Or all of his favorites autos!

Online Photobook Help

A number of the online companies that create photo books have facilities for you to edit your photos on their websites, worth having a look for those if you want an inclusive package.
Snapfish Photobooks is a good site as all you have to do is upload your photos on their website and then drag the photos to where you want, they have loads of designs to choose from.
You could always put your own book together using your own software and printer, you can then buy blank photo books or albums that you can fill with your own pictures, they come with the photo paper. This is a bit more fiddly but you would have more control over the finished book.
www.CreateForLess.com is a good place to look for cheaper photo books and albums, they are in their scrapbooking section under albums.
Have fun using this anniversary gift idea for men! Happy Anniversary.
---
We deliver Anniversary Gifts to USA & UK, Europe, Australia

Contact Us | Shipping & Returns |Privacy Policy | Affiliate Disclosure|Anniversary Blog
Terms & Conditions | About | Site Map