Anniversary Gift Idea For A Silver Wedding Vacation
An anniversary gift idea for a silver wedding has to be to get away and enjoy a great vacation.
But where do you go?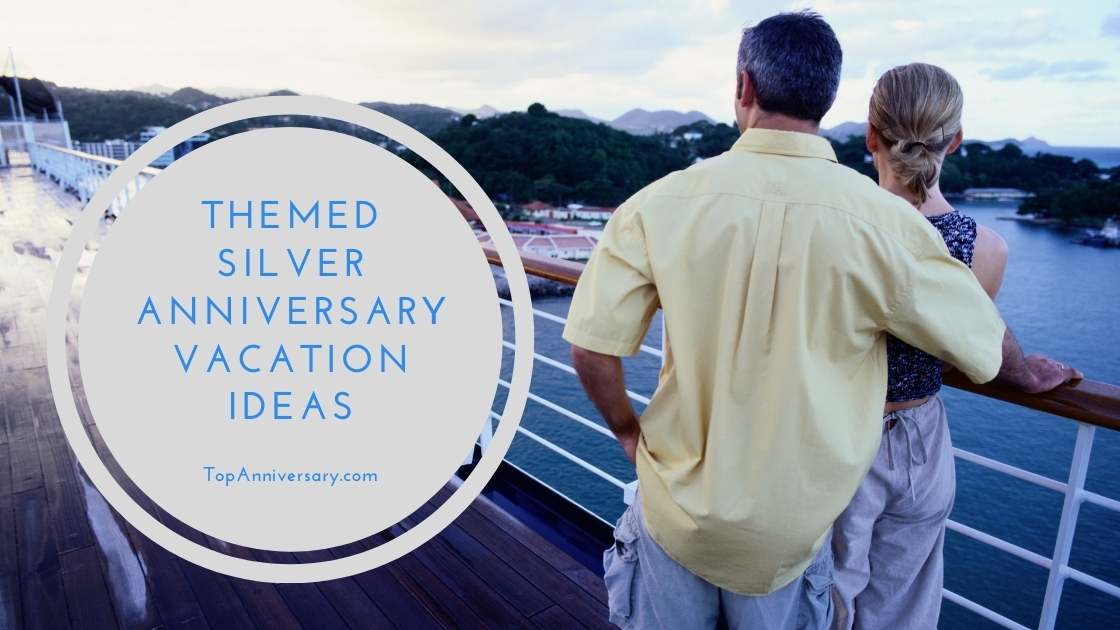 We have put together some great silver themed vacations for you to enjoy.
For those of you wanting to take the 

family with you

, including small children you wouldn't go far wrong with a trip to Disney in Florida. While there you could rent a villa in the Silver Creek resort in Florida, which is only 10 minutes from Disney. Be warned though taking the family to Florida is one of those trips that you save up for! A friend of ours took his family and when asked at the end of their stay what was the best bit their son said the swimming pool at the villa! So much for the rides and seeing Mickey Mouse!

There is also Silver Springs in Florida, more details and reviews on TripAdvisor.
For those wanting to relax on white sandy beaches have a look at Silver Sands Beach, Jamaica, there are private villas and bungalows to rent - complete with staff to make your stay even more relaxing. All you would need to do is put your feet up!
If you are looking for a more active holiday then skiing at the Silverstar Mountain resort in Canada could be just what you need. Walks and mountain biking in the summer would keep you busy for the rest of the year.
Photo by ColinD
For the ultimate luxury trip take a look at the Silversea Cruises, they own four ships; Silver Whisper, Silver Cloud, Silver Wind and Silver Shadow. Their itineries are all over the world and all of the ships are small and designed for pampering! 
Return to your Honeymoon destination to celebrate 25 years together...
Another very sweet idea for your silver wedding anniversary is to go back in time and revisit where you spent your honeymoon.
There is something so magical about doing this and it's fun.
Just remember when you book the hotel again mention that you stayed there for your honeymoon and you may well get upgraded or at the very least a bottle of something sparkly in your room.
Lots of hotels will have Romantic packages that would be a very sweet way to make your stay even more special.

They quite often have bowls of chocolate strawberries, a bottle of Champage, room upgrades and Spa treatments.

We have listed lots of hotels with special Romantic Packages here.
Silver Themed Gifts To Take With You
If you are going for a big vacation you probably won't have much room in your luggage for a big gift too, so we have put together some great silver themed presents that will easily fit in.
If you are going away for your Anniversary these personalized pillowcases would be a sweet way to show your love.
They will easily slip into your luggage without taking up too much room and when you get to your hotel you can add them to your bed for a very sweet surprise!
---
We deliver Anniversary Gifts to USA & UK, Europe, Australia

Contact Us | Privacy Policy | Affiliate Disclosure|Anniversary Blog
Terms & Conditions | About | Site Map