Short, Snappy Anniversary Card Verses
You want your anniversary card to look good, but not just that... you want you to look good too.
You want to show your romantic side in a witty way, and when it comes down to it you want to look like you mean it. That is more important than anything!
I love you more today than
I loved you yesterday,
And I will love you more tomorrow than
I love you today
You have NO idea how much my heart races when I am with you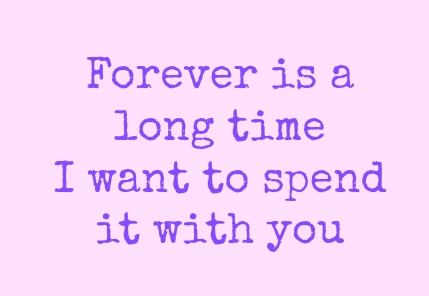 I have always known
it was you.
It will always be you.
Loved you then
Love you still
Always have
Always will
Warm congratulations
to a warm and happy couple
who have found life's dearest moments
in the happy life they share
May today be filled
with happy memories of the past
and beautiful dreams for the future
To the world you may
be one person
But in my world
You are the One
I just want to be with you... that is all
Tell me your dreams about us being together forever
And I will tell you my dreams about yours coming true
---
We deliver Anniversary Gifts to USA & UK, Europe, Australia

Contact Us | Privacy Policy | Affiliate Disclosure|Anniversary Blog
Terms & Conditions | About | Site Map