25th Wedding Anniversary Party Favor
25th Wedding Anniversary Party Favor Ideas
Your 25th anniversary party will be a fantastic celebration and you know that you will be surrounded by your very best friends and family.
One way to thank them for sharing your special day is to gift them a fabulous silver favor.

When looking for your 25th wedding anniversary party favor you have the choice of
The great difference between this and your wedding favors, if you had them, is that there is no expectation or 'normal' anniversary favor. It is totally up to you on your gift to your guests.
Here are some lovely favors that we think you will like ...
Homemade Favor Ideas
The silver favor boxes or favor boxes tied with ribbon are a classic choice, you could fill them with chocolates, your favorite sweets, bath salts, or even a lottery ticket.

There are three things to think about when choosing the contents; if it fits in the box, you love it and if it fits into your budget. You can personalize the boxes with the guests names and use them as place settings or have labels with the date and thank you for sharing your special day.

A large selection of silver favor boxes and tulle bags are available at wholesale prices from Koyal Wholesale.
Shared Favors
Keep costs down by having a favor that is shared by couples:

Cds of your favorite bands from the year that you got married.
Silver framed photographs or a framed photo of you and them.
Framed love poems.
Flowers or plants with a silver anniversary theme.

You can get seed favors where the seeds are either on a sheet - which you can get printed or a bag of seed for your guests to grow and remember your special day.

These silver favor frames are available at wholesale prices from Koyal Wholesale.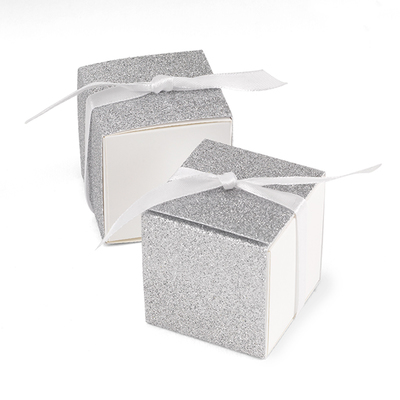 Silver Glitter Favor Boxes
$16.95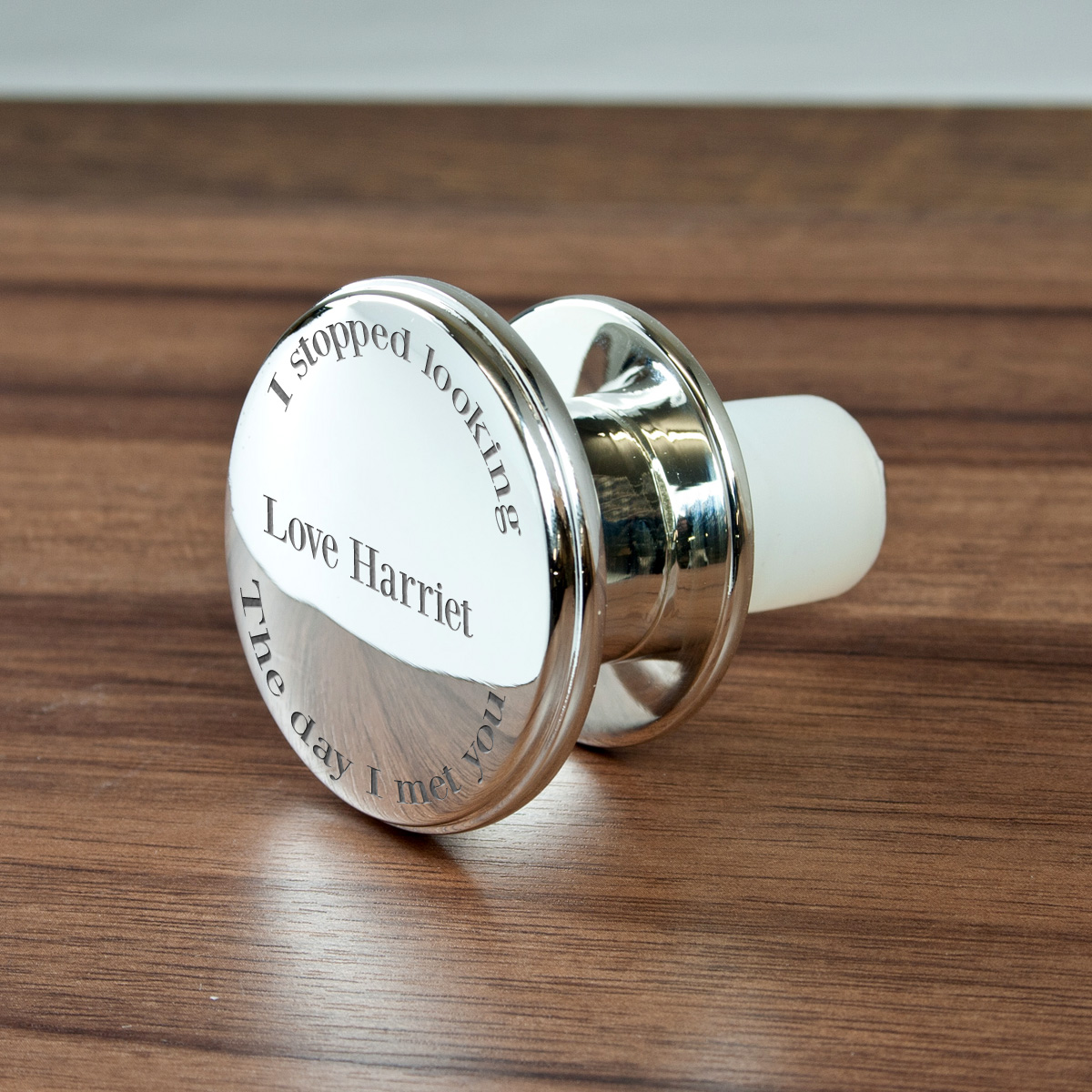 Engraved Wine Stopper
$39.99
Alternative Favors
Miniature bottles of Champagne for them to continue the celebrations.
Personalized chocolate bars with pictures of you!
If you don't want individual favors you could have bowls of chocolates wrapped in silver paper on each table.
You could always make a donation to a favourite charity and write a note explaining what you have done.
If your budget is unlimited you could have real silver gifts, that would definately have a wow factor!
---
We deliver Anniversary Gifts to USA & UK, Europe, Australia

Contact Us | Privacy Policy | Affiliate Disclosure|Anniversary Blog
Terms & Conditions | About | Site Map