Finish the eat, sleep t-shirt for you husband.
You can choose from ... 
Golf, Run, Party, Shop, Fish or Text.
Plus there is a big choice of colors too. You can see all of the details here.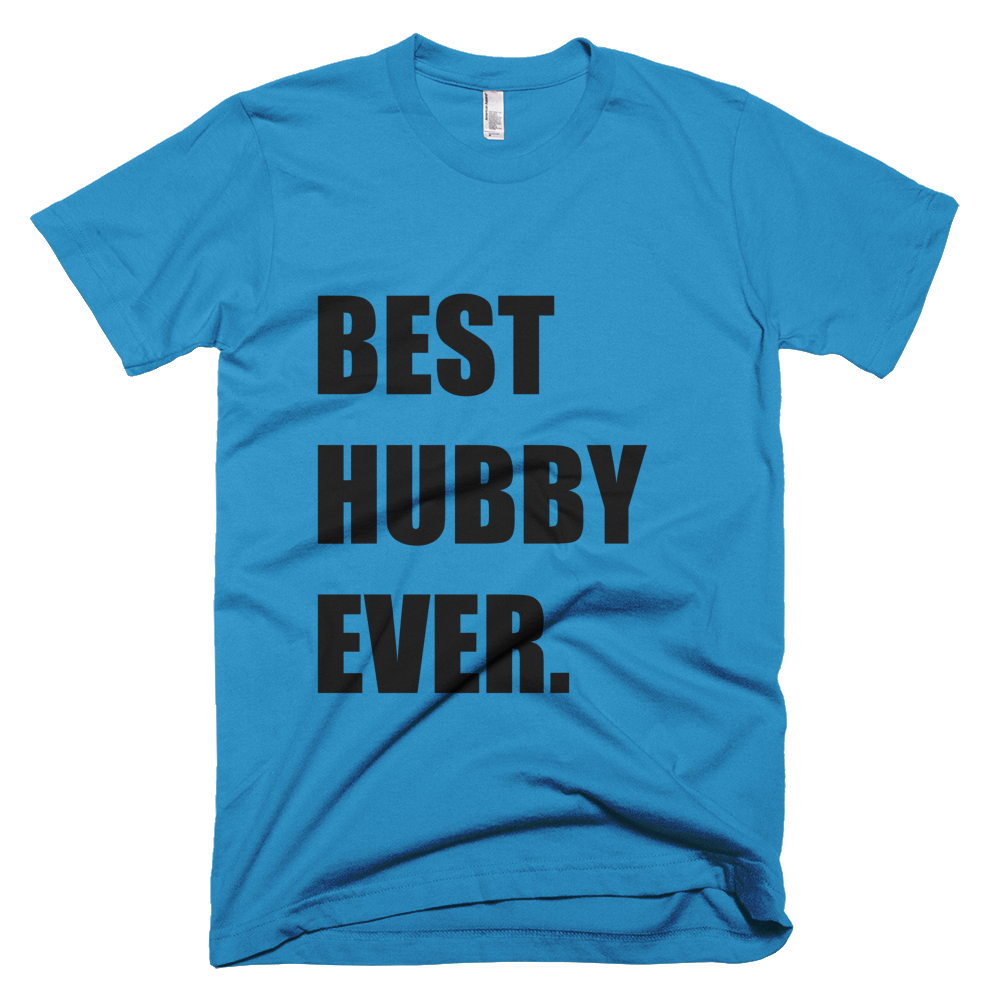 Cotton Clothes

One of the most practical gifts you can give your husband for this anniversary is cotton clothing. T-shirts, socks, and other male attire is made from 100% cotton or a cotton blend.
But if you're not interested in just giving me a plain shirt, you do have some other options in this category.
For example, you could always have a T-shirt personalized for him. While you could have your name or your wedding date put on the shirt for sentimental reasons, no man is going to wear that out in public. Instead, think of something he'd like to have on a shirt: the logo of his favorite team, a favorite saying of his, or something similar.
Some companies also offer personalized boxers - this is where you can be a little more intimate with your personalization!
This Best Husband Ever t-shirt  is available to buy from our Gift Shop.
Plus we have lots of other great 2nd Anniversary Gifts to have a look at too.
Think about their hobbies, is there a way that you could use a phrase from this and add it to a t-shirt.